Awards & Recognition

Rancher of the Year
The Rancher of the Year is awarded to a producer who raises quality cattle and is well respected in their community.
2018 recipient - Arlyn & Sourey Schmidt, Medina
Honorary Membership
2018 recipient - Fred Sorenson, White Earth
---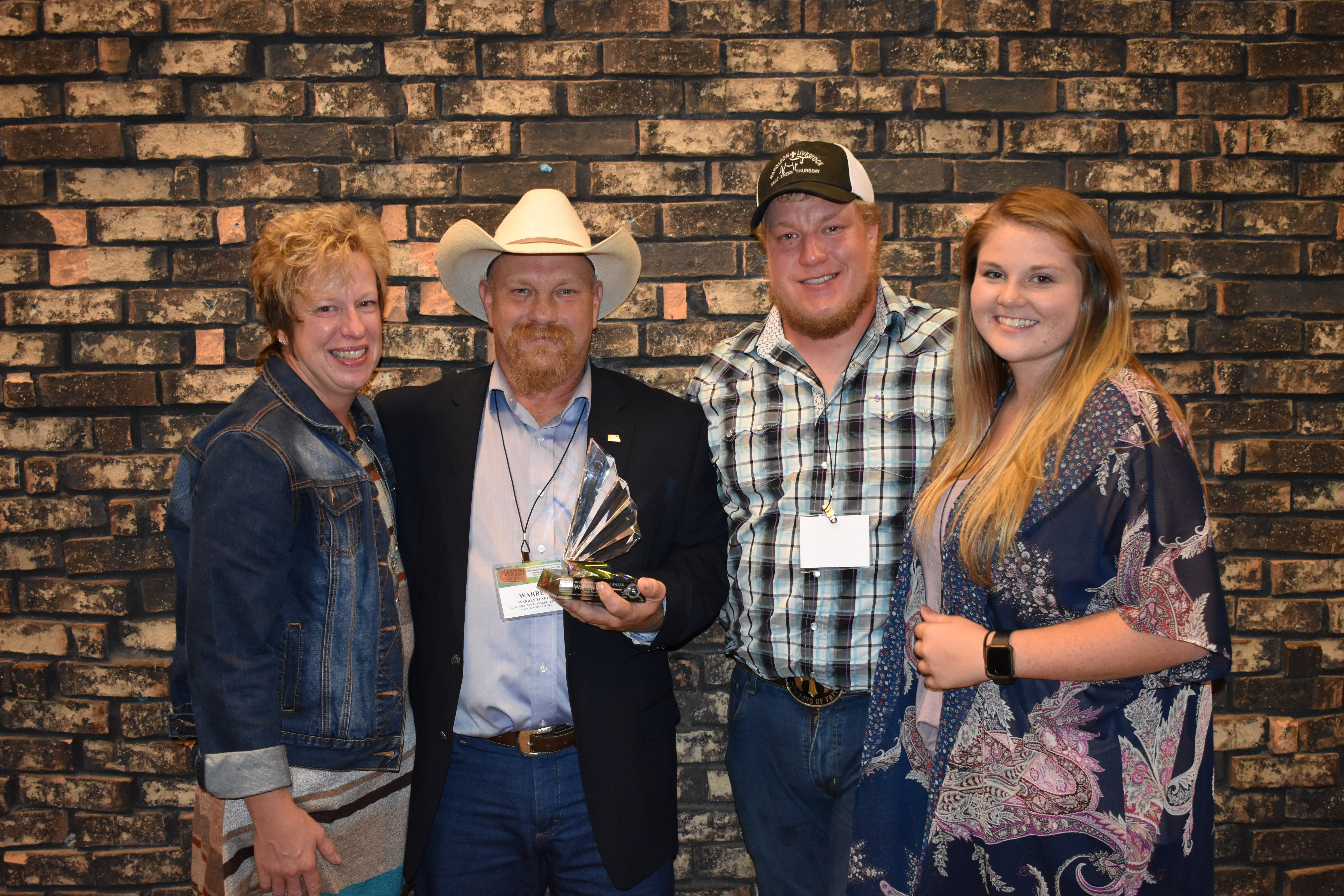 ---
Honorary Membership
2018 recipient - Warren Zenker, Gackle
Environmental Stewardship Award
2018 recipients - Robert & Holly Brooks, Rhame

Top Hand
The Top Hand Award is the NDSA's highest honor.
2017 Recipient - Jerry Effertz, Velva
---
Honorary Brand Inspector
2018 Reipient - Roy Riehl, Raleigh
Riding for the Brand Award
In recognition of 65 years of membership.
2018 Recipients (Left and Back): Wells Fargo representatives. (Front): Rollin Johnson, Ray Gress, Jr., Duaine Voigt, Laureen Stuber, McKenzie County Grazing Association represented by Mark Voll.
---