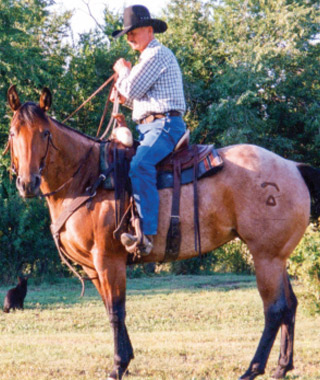 John Haider
Solen
John S. Haider, 73, died Dec. 4, 2014, at St. Alexius Medical Center in Bismarck. As a 24-year NDSA member, he enjoyed attending the NDSA's Annual Convention & Trade Show. He was also an active lifetime member of the American Quarter Horse Association and the American Angus Association.
Haider was born on July 2, 1941, in Bismarck to Steven and Catherine Haider. He was raised in the Solen area and spent his life ranching as the third generation to continue the ranching tradition on his family's homestead. He often traveled to Montana and Wyoming in search of blue roan horses and Angus cattle.
His wife Judy said he bought his first calf at 18 years old and that there was nothing about ranch life that John did not enjoy.
He is survived by his wife Judy of Solen; step-daughter Shelly Salter of Bismarck; step-sons Scott (Karen) Wetsch of Gillcrest, Colo., and Jason (Kim) Wetsch of Brainard, Neb.; seven grandchildren; sisters Ann (Matt) Hatzenbuhler of Mandan and Kathy Kramer of Battle Creek, Neb.; brothers Leonard (Lenora), Ray (Geraldine) and Bob (Sharon) Haider, all of Mandan; father-in-law Phillip Schaff of Mandan; and several nieces and nephews.