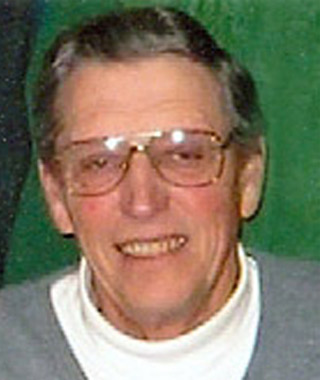 Tilman Haadem
Tappen
For 82 years, the NDSA has had the good fortune of being stocked with members who have a deep and abiding passion for producing livestock, for being good stewards of the land and for building upon the rich and proud heritage of ranching. Many NDSA members will be remembered for their kind words, their generous spirits and their vision for the future of the cattle industry.
The late Tilman Haadem of Tappen is one of those people, according to NDSA President Jason Schmidt of Medina, a close neighbor to the Haadems.
Haadem's friends and family have decided to honor his memory with a commemorative portrait in the NDSA's Memorial Hall. He is the 10th person to be recognized with the tribute since the North Dakota Stockmen's Foundation (NDSF) was launched in 2008.
"Tilman was one of the kindest people I have ever met," Schmidt said. "He had a smile for everyone and was an exceptional student of cattle. He thoroughly enjoyed going to a bull sale, no matter the breed," Schmidt added.
Haadem was born Oct. 5, 1940, in Bismarck, the son of Roy and Gladys Haadem. He graduated from Tappen High School in 1958, enlisted in the Army a year later and was stationed in Germany until he was honorably discharged in 1962.
After returning home, Tilman married Judith Carol Charlesworth and the couple made their home on the family farm south of Tappen where they raised commercial Angus cattle, small grains and two children, Corrina and Trent. Haadem was a member of St. John's Evangelical Lutheran Church and a 27-year member of the NDSA.
He served on the Kidder County Soil Conservation, Tanner Township and Farm Bureau boards. The Haadem family received the Soil Conservation Achievement Award in 1991 and the North Dakota Angus Association's Commercial Breeder of the Year award in 1995.
Schmidt called Haadem a "model cattleman" who developed an outstanding herd of Angus cattle. "He was a big believer in livestock, cattle and grass and was a supporter of the NDSA and its educational programs," Schmidt added.
Haadem also enjoyed attending his grandchildren's activities and spending time with them.
Through NDSF memorials, friends and families can ensure that the legacy of their loved ones will live on by helping future generations of beef producers through the Foundation's research, scholarship, leadership, building and promotion projects.