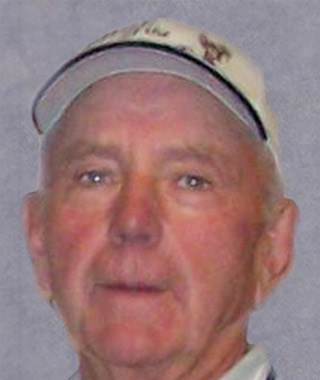 Fred Kist
Mandan
Long-time livestock marketer Fred C. Kist of Mandan was recognized with a memorial portrait in the North Dakota Stockmen's Foundation's Memorial Hall.
Kist passed away July 26, 2010, at his home in Mandan after a brief, but courageous, battle with cancer.
He was born on Aug. 25, 1939, to Fred, Sr., and Laura (Fallgren) Kist in Mandan and attended Mandan High School and Dickinson State College, where he participated in rodeo, in particular, bull riding. It was there he met Ellen Trotter of Grassy Butte. The couple married on Dec. 27, 1960, in Mandan.
Kist's strong dedication to his career started at age nine, when he began working at Kist Livestock Auction. This became his life's work; it was also his lifestyle. Even though he was the president, he was involved in all phases of the business. To balance his life's work, he enjoyed going out to the field as a way to relax and enjoy nature and private time.
He had a very generous spirit, always looking out for the disadvantaged and making sure they would get a break. He would find duties they could do at the sale barn or in the field.
To relax, he enjoyed watching old western movies, Andy Griffith, professional football and professional rodeo and took a special interest in watching his grandson, Jesse, win the state basketball championship in 2009. Additionally, he looked forward to fishing in Flin Flon, Canada, and hunting in the fall. In 1956, he won the State High School Bull Riding Championship and, in 1959, he was the National College Bull Riding Champion. His avid interest in rodeo continued throughout his life.
Fred had a strong, positive attitude even with his illness and he will be greatly missed by his daughter, Cindy (Darin) Schafer of Mandan, two sons, Jerry (Korinne) Kist of Mandan and Terry Kist of Bismarck; two grandsons, Jesse and Jake Kist of Mandan; special friend, Lila (Melodie) Wannemacher of Washburn; two sisters, Laura Jean (Harold) Rebenitsch of Detroit Lakes, Minn., and Mary (Mike) Burnette of Spokane, Wash.; and brother, Bill (Mary Sue) Kist of Bismarck .
Fred was preceded in death by his parents and wife Ellen who died in 2003.