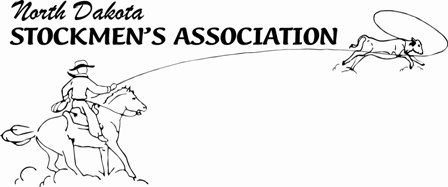 Agricultural Marketing Specialist
Marketing Programs Division, Livestock and Seed Program
Agricultural Marketing Service, USDA
1400 Independence Ave. SW
Washington, DC 20250-0251
RE:

7 CFR Part 1260 [Doc. No. AMS-LS-11-0086]
The North Dakota Stockmen's Association is an 82-year-old cattlemen's trade organization representing approximately 3,000 beef cattle producers. The North Dakota Stockmen's Association is a long-time supporter of the beef checkoff and was instrumental in establishing the program in 1985.
We are writing to support the

amendment to the Beef Promotion and Research Order proposed by the Agricultural Marketing Service in the Federal Register on March 2, 2012.

(Federal Register Vol. 77, No. 42, pages 12752 – 12754).
The amendment would expand contracting authority by changing the current requirement that allows only organizations that were active since 1985 to be checkoff contractors to a requirement that would include any national, non-profit, industry-governed organization that has been in existence for two or more years to be eligible. We have long endorsed this change, which was one of four priorities identified by an Industry-Wide Beef Checkoff Task Force in 2006. We believe that expanding eligibility opportunities for contractors should encourage more ideas on the table from more people about ways to build beef demand. That is good for our industry. As it does now, the Beef Promotion Operating Committee will have the responsibility to sort through the proposals and select the projects that will give cattle producers the best return on their beef checkoff investment.
It makes sense to us that an organization has had at least two years of experience before it is eligible to be a contractor. As the proposed rule describes, " requiring a minimum level of organizational experience" will discourage "the unnecessary proliferation of inexperienced organizations desiring to contract with the BPOC."
For these reasons, we encourage you to move forward with this change.
Thank you for your consideration of our comments.
North Dakota Stockmen's Association