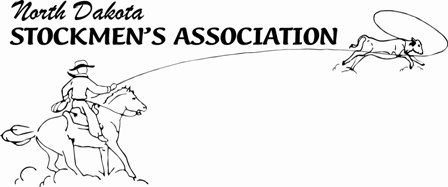 U.S. Army Corps of Engineers
Washington, DC 20314-1000
RE: Proposal to Reissue and Modify Nationwide Permits (Docket ID No. COE-2015-0017)
The North Dakota Stockmen's Association is an 87-year-old beef cattle trade organization representing more than 3,000 cattlemen and cattlewomen. Thank you for this opportunity to comment.
Our organization has had a chance to review the U.S. Army Corps of Engineers' Proposal to Reissue and Modify Nationwide Permits, which was published on June 1, 2016.
We were disappointed to see that the definition of "Waters of the United States" (WOTUS) has been amended in the proposal to be consistent with the 2015 definition in 33 CFR part 328. On Oct. 9, 2015, the U.S. Court of Appeals for the Sixth Circuit issued a nationwide stay of the WOTUS rule and concluded that "petitioners have demonstrated a substantial possibility of success on the merits of their claim" in regard to the WOTUS rule. The stay is intended, as described in the court's order, to "silence the whirlwind of confusion that springs from uncertainty about the requirement of the new rule and whether they will survive legal testing." We feel confident that the WOTUS rule will ultimately be thrown out, as it inappropriately expands the federal government's jurisdiction over water and impedes individuals' private property rights and states' rights. Until the court has made its determination on the WOTUS rule and lifted the stay, it is inappropriate for the Corps to incorporate its standards in the permitting rule. By including them in the rule, the Corps is creating the very confusion the court cautions against.
We urge you to acknowledge the court's instruction and remove the new WOTUS language in your Nationwide Permit rule.
Thank you for your consideration.