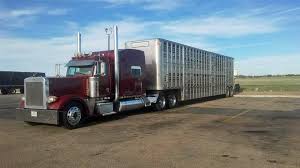 The NDSA is urging the Congressional delegation to make necessary changes to impending trucking regulations that would hamper livestock haulers, livestock owners and animals themselves.
In a letter to Sen. John Hoeven, last month, the NDSA asked for a permanent exemption from the hours-of-service mandate for the transportation of livestock and an exemption from the mandatory use of electronic logging devices (ELDs) for intrastate commercial agricultural hauling.
The recently proposed hours-of-service standards would require drivers to rest after 10 hours of service. For North Dakota cattle haulers, the threshold would pose significant issues for loads headed to packing plants often located more than a 10-hour haul from the state.
Given the proposed regulation, drivers would be faced with two options: 1) travel with a second driver, which would sharply drive up the cost of freight for producers; or 2) stop to adhere to the required rest break.
"The latter option will require the animals to either be unloaded and reloaded again or to sit on the trailer until the rest period is over," NDSA Executive Vice President Julie Ellingson explained in the letter. "Either scenario will result in additional shrink, stress and a greater potential for injury or death for the animals and increased cost and diminished cash prices as a result for the animals' owners."
Another rule, proposed by the Federal Motor Carrier Safety Administration, will require commercial truck drivers to install and employ ELDs beginning in December 2017.
ELDs automatically record driving time and monitor engine hours, vehicle movement and miles driven to and from a given location.
"An exemption from the mandatory use of an electronic logging device for not-for-hire and for-hire intrastate commercial agricultural hauling would also be beneficial to ag producers," Ellingson added.
The impending rule changes are set for implementation in December.