Posted 06/05/2020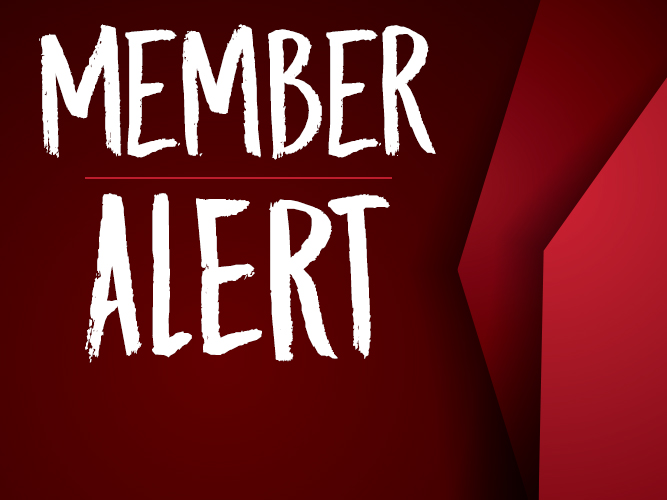 North Dakota Stockmen's Association Member Update: June 5, 2020
The North Dakota Stockmen's Association (NDSA) is continuing to work on issues related to the ongoing COVID-19 pandemic and other topics.
Following is an update:
More Coronavirus Food Assistance Program webinars available
This week, the U.S. Department of Agriculture (USDA) announced that Farm Service Agency will be hosting a series of Coronavirus Food Assistance Program (CFAP) webinars for stakeholder organizations looking to provide additional resources and assistance to agricultural producers interested in CFAP. The webinar on June 16 at 2 p.m. CT will be specific to livestock.
USDA is strongly encouraging pre-registration for this series, but all webinars will also be recorded and made available online after each live event. Registration links will soon be available here.
USDA's most recent CFAP fact sheet for livestock producers can be found here.
Where does this animal fit?
The U.S. Department of Agriculture this week provided a "crosswalk between commonly used livestock terminology and Coronavirus Food Assistance Program (CFAP) livestock categories" to help producers know what animals fit into what categories when they apply for the assistance program. The chart can be found

here

.
Producers are reminded that cattle that are no longer used for dairy production and that have entered the beef cattle market (if all other eligibility requirements are met) may be eligible for CFAP and would be categorized accordingly.
North Dakota State University Extension: ways to delay cattle marketing during pandemic
"When packing plants can't schedule a slaughter date, producers are challenged on how to manage delaying the marketing of their cattle," said North Dakota State University Extension Livestock Systems Specialist Dr. Karl Hoppe of the Carrington Research Extension Center. Hoppe offers some ideas for producers to consider in the release that can be found here.
Department of Justice sends civil investigative demands to Big 4
Bloomberg is reporting that the Department of Justice (DOJ) is formally demanding information from the four largest U.S. beef packers regarding potential anti-trust violations. According to its report, the DOJ's anti-trust division sent civil investigative demands, which are akin to subpoenas, to the companies. The action was called for by the NDSA and 22 of its counterparts across the United States in an April 17 letter to U.S. Attorney General William Barr. Similar asks were made by the Congressional delegation, North Dakota Attorney General Wayne Stenehjem and President Donald Trump. To read the full story about the launch of the DOJ's investigation, click here.
Primary election is next week
Each county in North Dakota will be conducting the primary election exclusively through the mail, except for voters requiring an assistive device, this year. Today is the last day that county auditors will be mailing ballots; however, qualified voters can still request a ballot by picking them up at their respective courthouse. These buildings may still have limited access to the public, so people are advised to call ahead to find out the specific instructions for their particular county. Voters are also reminded that mailed ballots must be postmarked by June 8 or in the designated dropboxes by 4 p.m. June 9 in order to be counted. For more information about the June 9 election, click here.
NDSA goes virtual
The NDSA had to cancel its traditional June activities due to the coronavirus pandemic, but the organization remains committed to communicating with its members in alternative ways until everyone is able to gather again. At 6:30 p.m. CT, June 23, the NDSA will host the Virtual Spring Roundup. Among the presenters: Sen. Robert Erbele, chairman of the Interim Natural Resource Committee; Dr. Tim Petry, North Dakota State University Extension livestock economist; Brad Thykeson, Farm Service Agency executive director; and Dan Rorvig, NDSA president. To register for the Virtual Spring Roundup, click here.
The NDSA Feeder Council will also host a Virtual Feedlot Tour at 6:30 p.m. CT, July 9. To register for the Virtual Feedlot Tour, click here.
"Intersection of the Cattle and Beef Industries" series continues
Cattle producers, consumers and decision-makers will have an opportunity to learn more about current issues in the cattle and beef industries through a webinar series that North Dakota State University Extension is co-hosting with Texas A&M Agrilife Extension and West Virginia University. The next webinar in the "Intersection of the Cattle and Beef Industries" series will be held June 9 at 7 p.m. CT.
The remaining webinar schedule is as follows:
• June 9: In-depth perspective of domestic and international supply and demand
• June 11: Historical overview of the beef industry from "The Jungle" to today
• June 16: In-depth perspective of changes in how beef is supplied to grocery stores and restaurants
• June 18: In-depth perspective of the steer and heifer complex
• June 23: In-depth perspective of cow and bull complex
• June 25: In-depth perspective of drop credit, hide and offal
Registration is required to participate in the webinars. You can register here.
North Dakota Cowboy Hall of Fame honor
The NDSA is humbled to have been selected as a 2020 North Dakota Cowboy Hall of Fame inductee in the Special Achievement category. Induction will take place at a special 25th anniversary celebration in Medora on Friday, June 19, and Saturday, June 20. Event and ticket information can be found here. Please come celebrate this special honor with your organization.
NDSA seeks special projects director
After two years of service to the organization, NDSA Communications Director Emily Bendish will be leaving the NDSA for another professional opportunity later this month. Elizabeth Neshem, who has worked as the NDSA special projects director, will be transitioning into the communications role.
As such, the NDSA has opened the special projects director position. It is seeking an enthusiastic, organized and creative professional with communication experience to direct special projects. Major tasks will include the management of youth, adult and allied industry activities, as well as the production of the North Dakota Cattle Directory and support for the North Dakota Stockman. This is a full-time position with the successful applicant reporting to the office in Bismarck. Some travel within the state, including overnight stays, will be required. A full job description can be found here.
The NDSA wants to thank Emily for her hard work and wish her the best in her new job. It also wants to welcome Elizabeth to her new responsibilities.
Mental health resources
The coronavirus situation and a culmination of other factors have made this a stressful time for many farm and ranch families across North Dakota. Know that you are not alone. If you need someone to talk to, call a friend or a neighbor, our office or 211, a statewide 24-hour crisis intervention, health and human services information and referral line.