Posted 11/09/2020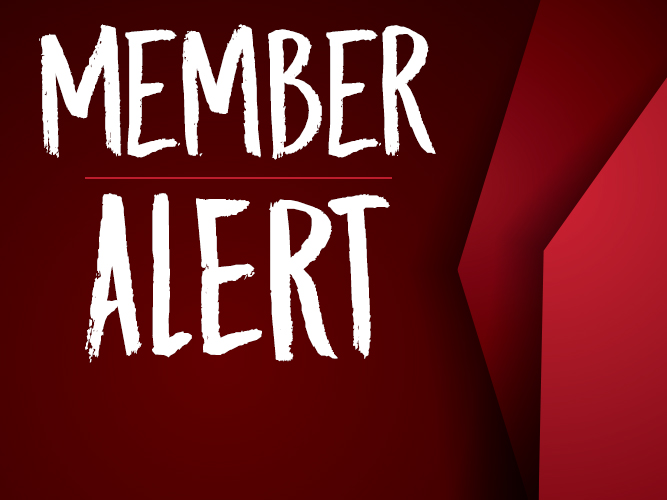 North Dakota Stockmen's Association Member Update: Nov. 9, 2020
The North Dakota Stockmen's Association (NDSA) is proud to be the voice of the state's beef cattle producers. Here are a few things you should know:
Glatt convicted in cattle fraud case
A Mandan man was convicted of bank fraud and the interstate transportation of stolen livestock in U.S. District Court on Oct. 13. A jury found Kelly Anthony Glatt guilty of the crimes committed between February 2014 and July 2017.
In court documents, Glatt is described as a rancher and the owner of both a trucking and livestock company. Glatt took out a loan from Choice Financial Group, the successor entity of Northland Financial, for $1.5 million in 2014 to purchase cattle and livestock-related supplies. Following this, Glatt attempted to defraud the bank by taking out an agricultural statutory lien against his property under the name of a Napoleon rancher. In court documents, Glatt is said to have told the other man, "I believe I was just able to rob a bank without using a gun." The goal was to get the other rancher to pay Glatt instead of the bank getting payment.
Glatt was also convicted of moving stolen livestock owned by six different parties to South Dakota in an attempt to conceal the cattle's location from the bank.
NDSA Chief Brand Inspector Blaine Northrop was the lead investigator in this case.
Glatt is in custody and is scheduled to be sentenced in February 2021.
Risk Management Agency extends comment deadline on proposed PRF changes
The Risk Management Agency (RMA) announced that it is extending its comment period on the Pasture, Rangeland and Forage Rainfall Index Crop Insurance Program (PRF) Indexing and Rating Methodology to Dec. 21. RMA will accept comments regarding the results of this contracted study and alternative recommendations until close of business that day. All comments received will be considered and evaluated prior to making any changes for the 2022 crop year.
The recommendations include 16 recommendations – seven producer recommendations and nine contractor recommendations. Several could have detrimental effects to the program, the NDSA believes.
The producer recommendations include the following:
1) Block out winter intervals;
2) Lengthen the intervals;
3) Factoring in livestock numbers;
4) Weighted County Base Values (CBV) by intervals;
5) Move the PRF sales closing date to Dec. 1;
6) Utilize smaller grid sizes; and
7) Limit grid selection to the physical location of acreage.
Full recommendations and the PRF Contractors Report can be viewed here. Comments can be sent to RMA at rma.kcviri@usda.gov or Director, Product Administration and Standards Division, Risk Management Agency, U.S. Department of Agriculture, PO Box 419205, Kansas City, MO 64133-6205.
Seedstock Council to host free webinar on seedstock marketing Thursday
The NDSA Seedstock Council is hosting a free webinar for interested seedstock producers called "Marketing Seedstock in 2020-21: Navigating the Pandemic and Leveraging Modern-Day Tools" Nov. 12 at 6:30 p.m. CT. The program will feature Ranch House Design CEO Rachel Cutrer. The webinar is free, but pre-registration is required. To get registered and the Zoom link, click here. To learn more about Cutrer, click here.
USDA to host webinar on Livestock Risk Management Thursday
The Extension Risk Management Education Program and U.S. Department of Agriculture (USDA) are hosting a webinar at 1 p.m. CT Nov. 12 for agricultural producers and professionals focused on livestock risk management. The webinar is free to attend and will provide information on livestock markets, price risk and risk management options available through USDA. Under Secretaries Bill Northey and Greg Ibach will be featured speakers, among others. To register for the program, click here.
Young Americans haven't seen a cow
A new study reveals some strange truths about the experiences of young Americans between the ages of 11 and 24. Among other findings, the survey shows that 54 percent have never seen cattle in person. What can you do to change that and improve agricultural literacy across our country?