Posted 03/25/2021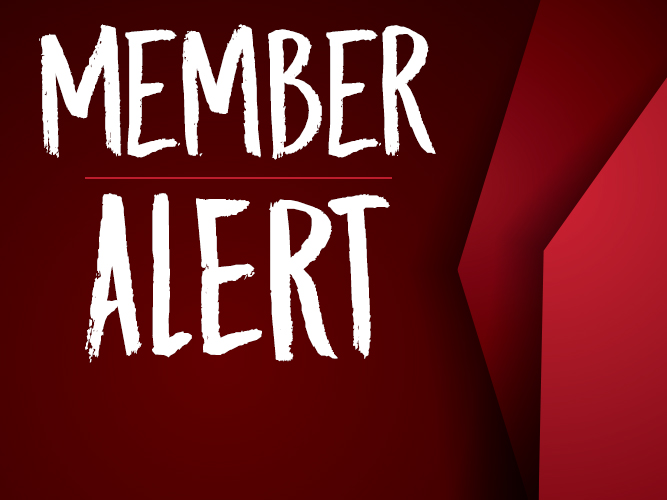 North Dakota Stockmen's Association Member Update: March 25, 2021
USDA announces expansion of Coronavirus Food Assistance Program
Yesterday, the U.S. Department of Agriculture announced an expansion of the Coronavirus Food Assistance Program (CFAP). The updates include the reopening of CFAP 2.0, additional payments for eligible cattle and row-crop producers and the processing of payments for certain applications filed as part of CFAP Additional Assistance.
Notably, USDA is implementing an increase in CFAP 1.0 payment rates for cattle based on the number of cattle in inventory between April 16, 2020, and May 14, 2020. The NDSA pushed hard for the enhanced payments to address inequities and limitations in the original program.
Now, producers with approved CFAP 1.0 applications will automatically receive payments at the following rates:
• Feeder cattle (less than 600 pounds): $7 per head
• Feeder cattle (600 pounds or more): $25.50 per head
• Slaughter cattle (fed cattle): $63 per head
• Slaughter cattle (mature): $14.75 per head
• All other cattle: $17.25 per head
Eligible producers do not need to submit a new CFAP 1.0 application form or take any action. Only those who previously applied for CFAP 1.0 are eligible to receive this payment. For more information, click here.
USDA withdraws proposed RFID rule
The U.S. Department of Agriculture (USDA) announced on Tuesday that it does not intend to move forward with a final rule on Radio Frequency Identification (RFID) use in Animal Disease Traceability (ADT) as drafted by the Trump Administration. The proposed rulemaking was available for comment from July to October 2020

and was among the ongoing regulatory processes frozen by the Biden Administration in January. The NDSA commented on the rule, citing its

Animal Disease Traceability policy

, which, among other things, calls on the Animal and Plant Health Inspection Service (APHIS) to address the industry's cost, technology, confidentiality and performance concerns before requiring changes to the ADT program.
The announcement states that APHIS will use the existing rulemaking process for "future action related to this proposal" and clarifies that all current APHIS-approved methods of identification may be used as official identification until further notice. Additionally, the notice clarifies that "APHIS continues to believe that RFID tags will provide the cattle industry with the best protection against the rapid spread of animal diseases and will therefore continue to encourage the use of RFID tags while the rulemaking is pending."
Modernizing Agricultural Transportation Act introduced
Sen. John Hoeven and Sen. Michael Bennet are reintroducing the Modernizing Agricultural Transportation Act, which would establish a working group at the U.S. Department of Transportation to examine the hours-of-service and electronic logging device regulations and require a regulatory rulemaking with changes that take into account the findings and recommendations of the working group.
"We appreciate the senators' continued work to address hours-of-service restrictions and the challenges they can pose to the health and well-being of our livestock," explained NDSA Executive Vice President Julie Ellingson. "This is especially important to North Dakota's beef industry due to our industry configuration and geography. Being a primarily cow-calf state, many North Dakota cattle flow considerable distances for further feeding or processing. That leaves haulers with few options – options that can compromise animals' well-being. We are committed to finding a workable solution that takes into account the safety of haulers, others on the road and livestock in tow."
Governor opposes detained migrant transfer to North Dakota
In a letter Tuesday to U.S. Department of Homeland Security (DHS) Secretary Alejandro Mayorkas, Gov. Doug Burgum stressed his opposition to the transfer of detained migrants from the southern border to North Dakota being considered by DHS, as media have reported. While the White House has said there are no such plans, North Dakota's homeland security director has requested a detailed briefing from DHS on the matter.
The text of the governor's letter to Mayorkas follows:
"As a northern border state, we have seen unsettling media reports that North Dakota is being considered by Department of Homeland Security officials as a site for the relocation of migrants detained at the south Texas border. Our latest communication from the White House, received Monday, March 22, stated that 'CBP continually evaluates possible contingency plans and adjusts its operations as circumstances dictate, but currently there are no plans to transfer migrants from the Southwest border to the Northern or Coastal borders. We will be sure to work with DHS to reach out if the situation changes.'
"To be clear, our administration does not support the transfer to North Dakota of migrants who have entered the United States without permission. While our state willingly participates in the resettlement of legal, thoroughly vetted refugees, we strongly oppose any efforts to alleviate the southern border crisis of the overwhelming influx of migrants by transporting them to northern border states such as North Dakota. This crisis is the product and responsibility of the Biden Administration, and shifting the problem and public safety costs to North Dakota and other northern border states would place our communities at risk while doing nothing to address the root causes of the ongoing crisis at the southern border. We urge the administration to address this crisis at the source, fully enforce federal immigration laws and reassure northern border states that relocation is not on the table."
New brand books for sale
The 2021 North Dakota Brand Record is now available from the NDSA. The new, 688-page book contains information about the more than 19,000 brands renewed during North Dakota's recent brand renewal period. The hard-cover book is green in color, 8.5-by-11 inches in size and uses the same open design and easy-to-navigate index as previous editions.
To purchase a copy of the perfect-bound book or its electronic version, stop by the NDSA office or mail a check to the NDSA at 407 S. 2nd Street, Bismarck, ND 58504. The book costs $60 if it is picked up or $66.50, which includes shipping and handling, if it is mailed. The electronic version of the book on a flash drive is available for $6 if it is picked up or $7.50, which includes shipping and handling, if it is mailed.
The prices include the initial book or flash drive, as well as five annual supplements, which will be mailed as soon after Jan. 1 of each year as possible.
If you are looking to add to or complete a collection of North Dakota brand books, the NDSA also has the 2011 and 2016 Brand Records available for purchase. Call (701) 223-2522 for information about these editions.