Posted 04/21/2021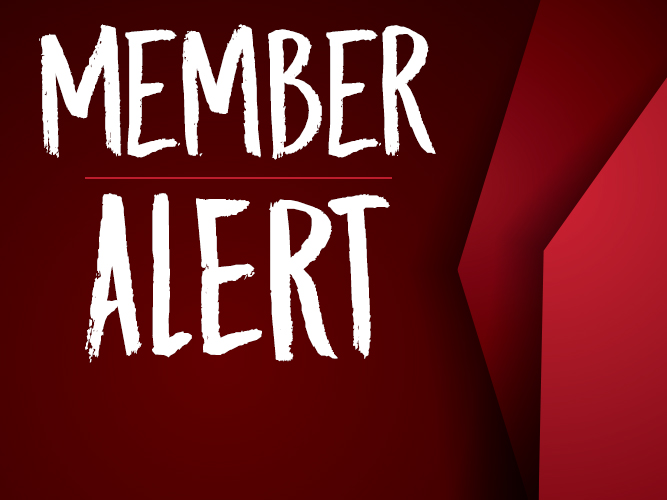 North Dakota Stockmen's Association Member Update:
April 21, 2021
Water Commission adds funds to Drought Disaster Livestock Supply Program
The North Dakota Water Commission voted late yesterday afternoon to add $1.5 million to the funding pool for its Drought Disaster Livestock Water Supply Project Assistance Program. Earlier this month, the Water Commission reactivated the program, which provides eligible livestock producers with 50 percent cost-share assistance for water-related projects. Since April 8, more than 100 projects valued at more than $400,000 have been processed. Today's addition brings the total allocated to date to nearly $2 million.
The program allows up to $4,500 per project, with a limit of three projects per applicant. Eligible projects include new water wells, rural water system connections, pipeline extensions, pasture taps and associated labor, materials and equipment rentals to develop new water supply projects.
Producers in all North Dakota counties are eligible to apply. Details are available on the Water Commission's website at www.swc.nd.gov. For more information, producers can also call (701) 328-4989 or e-mail swclivestock@nd.gov.
NDSA, partners comment on U.S. Forest Service Rangeland Management Directives
The NDSA joined with 26 state and national cattle and sheep organizations in commenting on the U.S. Forest Service's proposed changes to the Forest Service Rangeland Management Manual, the Grazing Permit Administration Handbook and the Allotment Management Handbook on Saturday. A copy of the comments can be viewed here.
Conference committee approves revised version of trespass/posting bill
Yesterday morning, a conference committee comprised of Sens. Robert Erbele, Dale Patten and Don Schaible and Reps. Pat Heinert, Todd Porter and Matthew Ruby approved a revised version of SB 2144, the criminal trespass/electronic posting legislation the NDSA has been working on over the past several years.
In the version recommended on a 6-0 vote, the bill does the following: 1) clarifies a recent Supreme Court decision which acknowledges some inherent criminal trespass protection for fenced property without having to sign; 2) includes a definition of "fence;" 3) gives law enforcement discretion of charging either a Class A misdemeanor or giving a $250 non-criminal citation for trespass on fenced property; 4) gives landowners the option of posting physically or electronically against hunting trespass; and 5) clarifies that a landowner or whomever he or she authorizes is able to post property. The bill will now move to both the House and Senate chambers, where the bodies will give it the final consideration. Two votes will take place in each chamber: 1) a vote to adopt the conference committee report; and 2) a vote on the final version of the bill itself.
The NDSA owes a special deal of gratitude to Erbele, Patten and Schaible, who have been solution seekers and fervent defenders of property rights. Please join us in extending our gratitude to them for the time and work they have invested in this issue by e-mailing them at rerbele@nd.gov, dpatten@nd.gov and dgschaible@nd.gov.
The final votes on SB 2144 are expected very soon.
Musland sentenced for cattle theft
An Edgeley, N.D., man has pled guilty to two counts of theft in a cattle-related case in LaMoure County.
On April 8, Southeast District Court Judge Daniel D. Narum sentenced Richard Musland to 366 days in county jail for each of the Class C felonies, but suspended the jail sentence. Narum also ordered Musland to pay more than $2,500 in court fees and restitution and to 18 months of supervised probation. Among the conditions of the probation, Musland is prohibited from buying any livestock, directly or through a third person, during his probation period and must receive permission from his probation officer in order to sell any of his existing animals.
NDSA Deputy Brand Inspector Fred Frederikson led the investigation on this case and was able to return the stolen animals to their rightful owner.
Report shows repeal of stepped-up basis would be detrimental
Yesterday, the Family Business Estate Tax Coalition released an estate tax study quantifying the impact a repeal of stepped-up basis would have on family businesses. The NDSA has long advocated for the preservation of this long-standing provision of the U.S. tax code, as well as other sound tax policies for rural America, such as the repeal of the death tax.
The study found that family-owned businesses and the local economies they support would be hit hardest by a repeal. To reveal the impact stepped-up basis repeal would have on family-owned farms and ranches, the study developed a case-study based on a theoretical family-owned cow-calf operation. In this scenario – one where the stepped-up basis is no longer a tool for family-owned business to utilize when generational transfer occurs – gains are taxed at death and would result in an immediate one-time tax liability equivalent to 280 percent of the farm's annual income.
Results underscore the NDSA's long-held belief: Repealing stepped-up basis would adversely impact farmers and ranchers across the country.
NDSA salutes Administrative Professionals
Today, on Administrative Professionals Day, the NDSA salutes Mary Goeres, the organization's administrative assistant, as well as all the organization employees who dedicate their work to supporting the NDSA team, its members and the North Dakota cattle industry. The NDSA is lucky to have a dedicated crew working on its behalf. Goeres' NDSA tenure dates back to 1989.