Posted 07/06/2021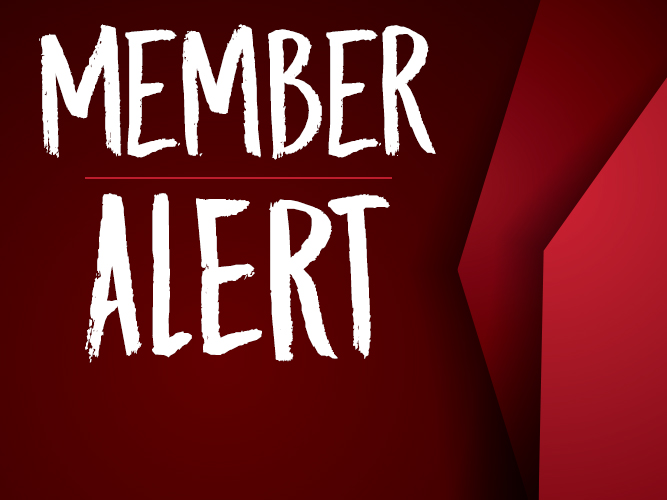 North Dakota Stockmen's Association Member Update:
July 6, 2021
Electronic posting deadline is July 15
Landowners wishing to electronically post their land in a new application for protection against hunting trespass can do so until July 15. The NDSA and its allies were successful in getting legislation passed that allows landowners in all North Dakota counties the option of posting their land electronically. The new law, which includes the same penalties for those who trespass on electronically posted land as those who trespass on traditionally posted land, goes into effect Aug. 1. For a list of frequently asked questions, click here. For enrolling instructions, click here.
Enabling legislation was sponsored by Sens. Robert Erbele, Dale Patten and Jessica Bell and Reps. Chuck Damschen, Gretchen Dobervich and Bill Tveit. Complementary legislation introduced by the Interim Natural Resources Committee also passed this session.
Producers can use cover crops and receive prevented planting payment
The NDSA is applauding an announcement today that allows agricultural producers with crop insurance to hay, graze or chop cover crops for silage, haylage or baleage at any time and still receive 100 percent of the prevented planting payment. Previously, cover crops could only be hayed, grazed or chopped after Nov. 1, otherwise the prevented planting payment was reduced by 65 percent. The NDSA has policy supporting this change.
The U.S. Department of Agriculture's (USDA) Risk Management Agency (RMA) announced the policy change this afternoon, adding this flexibility as part of a broader effort to encourage producers to use cover crops. Cover crops help reduce soil erosion and boost soil health.
For the 2021 crop year and beyond, RMA will not consider a cover crop planted following a prevented planting claim to be a second crop, but RMA will continue to consider a cover crop harvested for grain or seed to be a second crop, and it remains subject to a reduction in the prevented planting indemnity in accordance with the policy. To learn more about this policy change, visit here.
Blister beetles a danger to livestock
This year's dry weather is increasing the blister beetle threat to cattle and other livestock. "Blister beetles tend to be more numerous when grasshopper populations are high because the immature stage of blister beetles feeds on grasshopper eggs, and we have higher numbers of grasshoppers in drought years like 2021," NDSU Extension Entomologist Jan Knodel said.
Most blister beetle species produce one generation per year. They lay their eggs in soil from late summer into early fall and overwinter as larvae. They typically emerge in early to mid-summer. Blister beetles are very mobile and tend to congregate in large numbers in small areas of the field. Adult blister beetles are attracted to blooming alfalfa fields and weeds. Adults are active June through September and will feed on nectar and pollen and devour leaves, stems and flowers.
"Blister beetles produce a poison called cantharidin, which is toxic to people and livestock, especially horses, but cattle and sheep also can be poisoned," Knodel said. "Cantharidin oil is released when beetles are crushed, and even dead beetles have high levels of the toxin."
Symptoms of toxicity in horses include sores on the tongue and in the mouth, depression, colic, sweating, diarrhea, blood in the feces and frequent urination. Cattle also may exhibit sores in their mouth.
"Levels of toxicity to beef cattle have not been identified," NDSU Toxicologist Michelle Mostrom said. "The amount of cantharidin produced by blister beetles varies by species, and male blister beetles produce higher amounts than female blister beetles." Only 30 to 50 blister beetles could be lethal to horses.
Blister beetles feed for a short period of time and then migrate to other areas of a field or to new fields. After alfalfa is cut, they often move into blooming canola and other blooming field crops. Hay fields adjacent to rangeland pastures are at higher risk for blister beetle infestations due to typically higher grasshopper populations in rangeland pastures.
Here are some ways to reduce the threat of blister beetles:
Control blooming weed hosts near or in alfalfa fields.

Cut alfalfa at less than 10 percent bloom and/or late in the season (mid-August to early September).

Check fields 24 hours prior to cutting to ensure that new swarms of blister beetles have not re-infested the fields.

Allow cut hay to fully dry before raking to encourage the beetles to move out of the hay. Raking may dislodge dead beetles from hay; however, the potential still exists for cantharidin in the hay.

Scout harvested hay and underneath windrows closely for blister beetles and allow them to move out of drying hay before baling. Turning the windrows may be helpful to get blister beetles to move out.

Use equipment without hay conditioners or crimpers that may crush blister beetles because the crushed beetles can contaminate the hay.
NDSA delivers messages at Hoeven's drought meetings
NDSA representatives shared ranchers' perspective on the statewide drought at a series of meetings hosted by Sen. John Hoeven last week. Accompanying the senator were Risk Management Agency (RMA) Acting Administrator Richard Flournoy and Farm Service Agency (FSA) Administrator Zach Ducheneaux, whom the senator invited to the state to ensure agency heads have firsthand knowledge of the situation and to help inform farmers and ranchers of the resources available. Among the NDSA's requests: earlier release of Conservation Reserve Program acres for haying, flexibility from RMA for the utilization of failed crops, hours-of-service flexibility from the state and the U.S. Department of Transportation for commercial haulers moving livestock, feed and hay and refinement to some Livestock Forage Program eligibility language to better reflect beef operation scenarios.
Several disaster programs were also discussed at the meetings. Among them: the Livestock Forage Program, the Emergency Conservation Program, the Emergency Livestock, Honey Bee and Farm-Raised Fish Assistance Program and the Drought Disaster Livestock Water Supply Project Assistance Program.
USDA announces review of 'Product of USA' labeling
Last year, the U.S. Department of Agriculture (USDA) signaled intent to address concerns relative to the potentially misleading nature of voluntary "Product of USA" labels for meat products and announced the potential for a rulemaking on this topic in the Biden-Harris Administration's Spring Regulatory Agenda. After considering the many comments received by the Federal Trade Commission (FTC) and USDA on this issue, USDA will be initiating a top-to-bottom review of the "Product of USA" label and intends to enact reforms that will be "comprehensive, effective and lasting," according to an announcement last Thursday. Throughout the rulemaking process, USDA will be asking questions, collecting data, requesting comments and considering ideas "to ensure that this labeling initiative is implemented in a way that fulfills our commitment to working cooperatively with our trade partners and meeting our international trade obligations." The official announcement can be viewed here.
North Dakota Junior Beef Expo draws exhibitors from across region
The NDSA hosted a successful North Dakota Junior Beef Expo June 25-26 in Minot. The multi-breed junior beef field day included a fitting contest, cattle shows, showmanship competitions and more for young beef enthusiasts. Among the winners: Sheridan Ellingson, Kylie Job, Connor Petersen and Will Spickler, fitting contest champions; Macey Miller, supreme champion heifer; Brady Beitelspacher, champion steer; Sydnee Johnson, champion senior showman; Addison Neshem, champion junior showman; the Petersen family, Hardest Worker Award winners; and Rayna Bruner, NDSA member award winner.