Posted 10/14/2021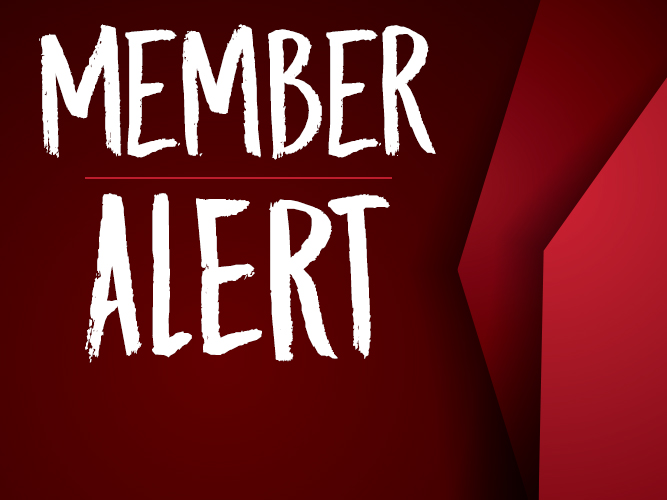 North Dakota Stockmen's Association Member Update:
Oct. 14, 2021
State feed transportation program delayed
Applications for a state program that will reimburse eligible producers for a portion of feed transportation expenses have been delayed while awaiting details of a similar federal program.
The Emergency Feed Transportation Assistance Program was reactivated on Aug. 26 to help producers impacted by the drought, and applications were to open in mid-September. On Sept. 8, 2021, the U.S. Department of Agriculture announced the expansion of the Emergency Assistance for Livestock, Honey Bees and Farm-Raised Fish Program (ELAP) to immediately cover feed transportation costs for drought-impacted ranchers.
"We are awaiting details of the USDA program and will develop parameters around it so that we don't overlap," said Agriculture Commissioner Doug Goehring. "Livestock producers interested in the state program should continue to keep records and receipts for transportation costs for purchased feed or feed put up outside of normal operations."
The state program will cover a portion of feed transportation expenses due to the loss of feed between April 8, 2021, and Nov. 30, 2021. Feed must be used for the purposes of the producer's own livestock operation.
Updated details may be found at www.nd.gov/ndda/eftap as they become available. Producers with further questions may e-mail haytransport@nd.gov or call (844) 642-4752.
Be aware of purchasing livestock feed with weed seeds
Due to the impacts of widespread drought on forage and hay production in North Dakota, most livestock producers are seeking feed resources to get animals through the upcoming winter. As feed resources start moving across the state, North Dakota State University (NDSU) Extension specialists warn of the potential to spread noxious and troublesome weed seeds.
Palmer amaranth has now been confirmed in both Grant and Sioux Counties. Sunflower screenings merit particular attention, as contaminated sunflower screenings have been linked to infestations in six counties in North Dakota over the last 12 months. If purchasing sunflower screenings, be sure to ask the origin of the sunflowers.
Hay, grain and screenings all can carry noxious and troublesome weed seeds.
"Be sure to look at feed resources you plan to purchase with attention to weed seeds, and consider how you will manage the weeds," said Dr. Karl Hoppe, NDSU Extension livestock systems specialist at the Carrington Research Extension Center (CREC). "That cheap load of feed might turn out to be the most expensive feed-related problem you have encountered."
In one case, screenings had been fed to cattle and Palmer amaranth was detected in fields where cattle grazed and fields where manure was spread as fertilizer.
"This serves as a reminder that grain screenings can be a major pathway of Palmer amaranth introduction into the state, especially if the screenings originated from areas of the country where Palmer amaranth is the most abundant weed," said Joe Ikley, NDSU Extension weed specialist.
NDSU Extension specialists have several tips on how to manage feed and manure that may be contaminated with troublesome and noxious weed seed:
• Buy cleaned grain to help keep issues off the farm;
• Have screenings tested to determine the presence of weed seeds prior to feeding the screenings to livestock;
• Grind the screenings so fine that the seeds are destroyed; (For a small-seeded plant such as Palmer amaranth, aggressive grain processing is needed, and hammer milling usually is the best. The small black seeds are about 1 millimeter in diameter.)
• Compost manure to reduce seed viability; and
• Keep records of where feed resources are unloaded and fed.
NDSU Animal Sciences Department chair candidates to interview, stakeholder input sought
Three finalists will interview for the position of North Dakota State University Department of Animal Sciences head – Dr. Marc Bauer, Dr. Robert Maddock and Dr. Guillermo Scaglia – and industry stakeholders are encouraged to participate in the process.
Candidates will participate in an open forum that will begin with a 25-minute presentation on the topic "Fulfilling our Land-Grant Mission in the 21st Century: Challenges and Opportunities for Animal Sciences." The open forum can be attended in person or by Zoom, and a recording will be made available after the event.
A stakeholder meeting is also scheduled for each and can be attended in person or by Zoom.
There are two ways to provide feedback on candidates:
1) By communicating with John McEvoy, search committee chairman, at (701) 231-8530 or john.mcevoy@ndsu.eduor any of the committee members. Pete Best of Watford City is representing the NDSA on the committee. He can be reached at (701) 570-6959 or bestangus@yahoo.com.
2) By filling out a short online form, which you can find here.
The schedule is as follows:
Dr. Robert Maddock:
Seminar: 9 am CT, Friday, Oct. 15:
Join Zoom meeting
https://ndsu.zoom.us/j/92051481944?pwd=VGZaUXkvNFRtTTRkYXdMZjlGQ09VUT09
Meeting ID: 920 5148 1944
Passcode: 468498
Stakeholder meeting: 1 pm CT, Friday, Oct. 15:
Join Zoom meeting
https://ndsu.zoom.us/j/98179544525?pwd=Nm9HVW8wUnlzYmY3TktCZFk3RUdRZz09
Meeting ID: 981 7954 4525
Passcode: 520103
Dr. Marc Bauer
Seminar: 9 am CT, Friday, Oct. 22:
Join Zoom meeting
https://ndsu.zoom.us/j/91789019761?pwd=bzlMaXpuTzNwd2VqWlRTV2R3cEZHZz09
Meeting ID: 917 8901 9761
Passcode: 142066
Stakeholder meeting: 8:30 am CT, Wednesday, Oct. 20:
Join Zoom meeting
https://ndsu.zoom.us/j/92163036263?pwd=NXU5bkpnUElWV3F0TXlxQlVmeldTZz09
Meeting ID: 921 6303 6263
Passcode: 721381
Dr. Guillermo Scaglia
Seminar: 9 am CT, Tuesday, Oct. 26:
Join Zoom meeting
https://ndsu.zoom.us/j/97098535544?pwd=bzByQXBFUmZIeWtOdnovaEt6dEN6dz09

Meeting ID: 970 9853 5544
Passcode: 761345
Stakeholder meeting: 1:30 pm CT, Tuesday, Oct. 26:
Join Zoom meeting
https://ndsu.zoom.us/j/96752085404?pwd=Y1BOU0NkNEtLS3Z4WTZNYXlVd2NsZz09
Meeting ID: 967 5208 5404
Passcode: 630215
Ellingson testifies before Congress on drought, grazing as management tool
NDSA Executive Vice President Julie Ellingson testified before the U.S. Senate Energy and Natural Resources Subcommittee on Water and Power last week. As a fourth-generation beef producer, Ellingson shared with committee members her perspective on the impact of drought on North Dakota cattle ranchers and the importance of livestock grazing as a land management tool.
Amid one of the most severe droughts in the nation's history, the hearing addressed the current status and management of federal drought-related resources in the western United States. More than 90 percent of the western United States is currently experiencing some degree of drought, and North Dakota is no exception. Currently, 99.8 percent of the state has a drought designation, and the state has set records for the earliest onset of D4 conditions and the highest drought severity and coverage index in history.
Ellingson explained the impact and long-term consequences that drought has on ranchers, whose work is critical in food production and achieving environmental stewardship goals.
"The impacts of drought are complex. There are the immediate effects – lack of water for irrigation, lack of spring rainfall during crucial growing seasons for grasses and crops and lower water tables … There are the medium-term effects – increased risk of fire, changes to the watersheds downstream and compounded effects on business operations and natural resource planning. Then, there are the long-term effects – change in local economic stability due to the inability to adjust to drought conditions, loss of natural resource elements due to direct and indirect impacts of drought and more," Ellingson said.
She spoke to the tough decisions many cattle producers have had to make – reducing their herd size, sending cattle away to be fed or sourcing feed from long distances. She noted a 24 percent increase in sales at auction markets where the NDSA maintains brand inspection this year. As of July 2021, North Dakota ranchers have sold 148,000 cows. The average for an entire year is 200,000.
Ellingson touted the critical role that grazing plays in natural resource management and wildfire prevention and stressed the importance of continued federal support for grazing, which plays an important role in forage production, wildlife food and habitat and the storage of carbon. "As this committee, this Congress and the Administration look for ways to make landscapes more resilient and to increase conservation, using grazing to manage grasslands and optimize their potential will be key," she stressed.
She expressed gratitude for assistance provided to livestock producers in response to the emergency conditions, noting particularly the importance of recent enhancements to the Emergency Livestock Assistance Program that will help offset the cost of the transportation of feed in drought situations. The U.S. Department of Agriculture announced the changes following a drought tour and roundtable discussions hosted by Sen. John Hoeven in the state this summer.
Ellingson concluded her testimony before the committee, stressing, "As a rancher, I know that landscapes carefully managed through livestock grazing are more resilient. Healthy ecosystems must be created, nurtured and maintained, and it takes coordination from all parties. Healthy landscapes take investment from each of us, and ranchers are doing their part."
Legislative redistricting to be considered
A legislative redistricting committee has finalized maps to be considered by the full North Dakota legislative body at a reconvened session next month. The proposed districts can be seen on the maps available here.
Appropriators hear proposals for use of state-allocated American Rescue Plan Act funds
The House and Senate Appropriations Committees kicked off a series of meetings this week on how to spend more than $1 billion of federal American Rescue Plan Act coronavirus aid. The legislators reviewed nearly 200 proposals totally more than $9 billion from state lawmakers and the governor this week. House appropriators reviewed infrastructure, city, county and other local government projects this week, while the senators took up information technology projects and various other proposals. The proposals will be presented to the opposite chambers next week.
Among the proposals was one offered by the NDSA and endorsed in the executive proposal by the governor to convert the paper-based brand inspection program to an electronic system. "The integrity of the program lies in the careful observations and documentation of the men and women we employ as brand inspectors," explained NDSA Executive Vice President Julie Ellingson. "They are responsible for analyzing the cattle, horses and mules and generating the various documents that become the title to the animals. While this is precise and important work that protects the value of the livestock, it is done the old-fashioned way – on paper." With approximately 1.2 million inspections conducted each year, that means many, many pieces of paper that must then be converted into computerized records. "The goal of the project is to increase efficiency and accuracy while maintaining the tried-and-true structure of the existing program," she said. The estimated software and hardware costs are up to $401,000. The NDSA opted to pursue the federal support in hopes to modernize and improve the system without having to raise fees.
Among other agriculture-related proposals being explored by legislators are county and township road and bridge repair projects, meat processing and cover crop grants, ethanol loan forgiveness, Waldron Hall replacement, livestock facility upgrades at the Carrington, Central Grasslands and Hettinger Research Extension Centers and veterinary clinic and auction market grants. A full list of the proposals can be found here.
Identify veterinary shortage areas in state
Each year, the State Board of Animal Health is asked to nominate up to five areas in the state to be designated as federal veterinary shortage areas. These nominations are reviewed by a national committee to determine whether the area should receive that designation. Veterinarians from designated areas can then apply for loan repayment funds through the National Veterinary Loan Repayment Program for agreeing to provide the requested services in that area. The State Board of Animal Health is seeking the input of stakeholders about where they feel shortages exist.
If you are aware of an area with a shortage of food-animal veterinarians or in danger of becoming a shortage area, you are asked to provide the office with information about the area so that it can be considered. The submission form can be found here.
Nomination forms are due in early November, so information to the State Board of Animal Health is requested by Nov. 2. They can be sent to eandress@nd.gov or bwcarlson@nd.gov. For more information, call (701) 328-2655.
Department of Trust Lands commissioner announces resignation
North Dakota Department of Trust Lands Commissioner Jodi Smith has announced her resignation to the state Board of University and School Lands (Land Board), effective Oct. 28. Smith has accepted a public sector position outside of state government. The Land Board appointed Smith as trust lands commissioner in November 2017 and reappointed her to a second term in June.