Posted 04/13/2022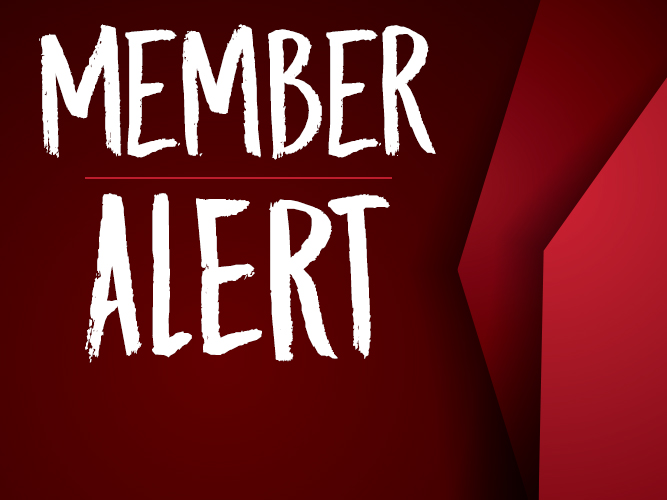 North Dakota Stockmen's Association Member Update:
April 13, 2022
Blizzard Haley continues
It's Day 2 of the historic blizzard that has been coined "Blizzard Haley" across North Dakota. Snow has piled up statewide already – in many places already measuring in the teens of inches – with additional snow forecasted nearly border to border and strong winds persisting. North central North Dakota could get as much as 36 inches of snow in the storm.
The storm has closed schools and highways, cancelled flights and, as you well know, wrecked havoc on North Dakota ranches, where calving season 2022 is in full swing. Cattlemen and cattlewomen have been working tirelessly the last several days – first preparing for the storm and now tending to their herds amidst the treacherous conditions.
The NDSA is so proud of its members, who are incredible stewards of their livestock. Amidst the hecticness, worries and work of the storm, please remember to be safe and to take care of yourselves as well.
Also, know that you are not alone. If you need someone to talk to, call a friend, a neighbor or 211, a statewide 24-hour crisis intervention, health and human services information and referral line.
Send your photos
The North Dakota Stockman would like to document the historic blizzard in the upcoming magazine. We welcome your storm photos and stories. Please send those to Elizabeth Neshem, NDSA communications director, at eneshem@ndstockmen.org.
Livestock Indemnity Program focuses on weather-related livestock deaths
Livestock losses due to eligible adverse weather events may qualify for payment through the Livestock Indemnity Program (LIP), a permanent disaster program offered through the U.S. Department of Agriculture's Farm Service Agency (FSA).
Producers who would like to apply for LIP should keep the following information in mind:
Documentation is required to prove your beginning inventory (calving books,
preg-check records, insurance documents, etc.)

Evidence of the livestock death is required (photos, insurance claims, etc.)

Livestock losses must be reported to FSA within 30 days of becoming apparent
Contact your county FSA office for more information.
NDSA to Theodore Roosevelt National Park: give stakeholders more time to comment
In a formal request to the Theodore Roosevelt National Park on Friday, NDSA Animal Health Committee Chairman Tim Erbele urged park officials to give stakeholders more time to comment on its proposed livestock management plan, which will guide the future management of horse and cattle herds in the park. The comment period is slated to end April 15.
In the letter, Erbele explained that the park is situated in the heart of cattle country and changes to the management could have direct impacts on the state's beef cattle industry. "The livestock industry wants to have time to thoroughly analyze and comment on the six alternatives proposed; however, the comment period on the proposed changes was not widely publicized and we fear that the April 15th comment deadline will catch many by surprise," he wrote. He expressed his disappointed that the NDSA, which is the state's largest and oldest livestock organization, state animal health officials and even neighboring landowners weren't directly notified about the proposal.
"Considering this and the fact that many North Dakota cattlemen and women are in the heart of their busiest time of year, calving, and need to devote their attention to caring for their newborn livestock right now, we urge you to extend the comment period a minimum of 30 days," Erbele wrote. "This will give the potentially most impacted constituency group more time to analyze options and provide substantive comments for the park and the Department of Interior to consider."
ELAP now covers costs of hauling livestock to forage
The U.S. Department of Agriculture (USDA) now offers an enhancement to the Emergency Assistance for Livestock, Honeybees and Farm-Raised Fish Program (ELAP) to help ranchers cover above-normal costs of hauling livestock to forage or other grazing acres. The assistance is retroactive for 2021 and will be available for losses in 2022 and beyond.

To be eligible, livestock must be intended for grazing and producers must have incurred feed or livestock transportation costs on or after Jan. 1, 2021. USDA will reimburse eligible ranchers 60 percent of livestock transportation costs above what would have been incurred in a normal year. Producers qualifying as underserved will be reimbursed for 90 percent of those expenses. Reimbursement does not include the first 25 miles or distances exceeding 1,000 miles. An online tool to help producers document and estimate payments is available at fsa.usda.gov/elap.

Eligible producers should apply at their local Farm Service Agency office. The deadline to request assistance for hauling livestock to forage in 2021 is June 30, 2022. The deadline to request all ELAP assistance for 2022 calendar year losses is Jan. 31, 2023.
Emergency Livestock Relief Program payments begin
Producers with approved applications through the 2021 Livestock Forage Disaster Program (LFP) for forage losses due to severe drought or wildfire will soon be receiving emergency relief payments for increases in supplemental feed costs through the new Emergency Livestock Relief Program (ELRP) if they haven't already.
ELRP Eligibility – Phase One
To be eligible for an ELRP payment under Phase 1, livestock producers must have suffered grazing losses in a county rated by the U.S. Drought Monitor as having a D2 (severe drought) for eight consecutive weeks or a D3 (extreme drought) or higher level of drought intensity during the 2021 calendar year, and have applied and been approved for 2021 LFP. Additionally, producers whose permitted grazing on federally managed lands was disallowed due to wildfire are also eligible for ELRP payments if they applied and were approved for 2021 LFP.
ELRP Payment Calculation – Phase 1
To further expedite payments to eligible producers, determine eligibility and calculate an ELRP Phase 1 payment, FSA will utilize livestock inventories and drought-affected forage acreage or restricted animal units and grazing days due to wildfire already reported by the producer when they submitted a 2021 CCC-853, Livestock Forage Disaster Program Application form.
Phase 1 ELRP payments will be equal to the eligible livestock producer's gross 2021 LFP calculated payment multiplied by a payment percentage, to reach a reasonable approximation of increased supplemental feed costs for eligible livestock producers in 2021.
The ELRP payment percentage will be 90 percent for historically underserved producers, including beginning, limited-resource and veteran farmers and ranchers and 75 percent for all other producers. These payments will be subject to a payment limitation.
To qualify for the higher payment percentage, eligible producers must have a CCC-860, Socially Disadvantaged, Limited Resource, Beginning and Veteran Farmer or Rancher Certification, form on file with FSA for the 2021 program year.
A-PLUS Act will help expand processing options
Last week, Rep. Vicky Hartzler (R-MO) and Jimmy Panetta (D-CA) introduced the Amplifying Processing of Livestock in the United States Act, or the A-PLUS Act. The bill would allow livestock auction markets to hold an ownership interest in, finance or participate in the management or operation of a packing facility that has a slaughter capacity of less than 1,000 animals per day or 250,000 animals per year. Currently, livestock auction yards are not allowed to finance or manage processing facilities, a regulation that dates back to terminal livestock markets in the 1900s, when there was little separation between buying and selling agents.