Posted 04/15/2020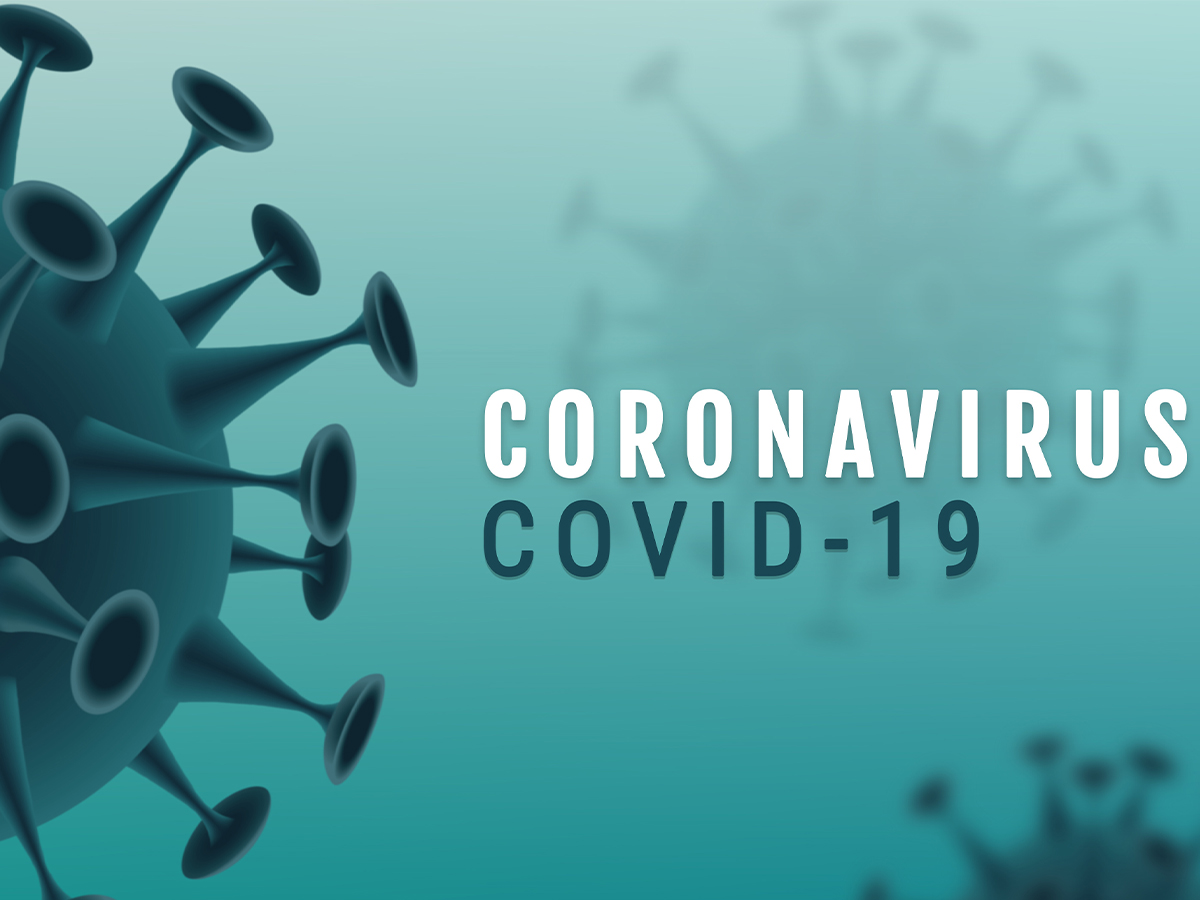 Member Update: April 15, 2020
The North Dakota Stockmen's Association (NDSA) is continuing to work on issues related to the ongoing COVID-19 pandemic.
Following are some updates on various coronavirus-related topics:
COVID-19 cattle industry economic impact study released
A study conducted by a team of agricultural economists and commissioned by the National Cattlemen's Beef Association estimates total beef cattle industry damages due to COVID-19 at $13.6 billion as of early April 2020. The economic damage assessment was conducted by Derrell S. Peel, Oklahoma State University; Dustin Aherin, Rabobank; Randy Blach, CattleFax; Kenneth Burdine, University of Kentucky; Don Close, Rabobank; Amy Hagerman, Oklahoma State University; Josh Maples, Mississippi State University; James Robb, Livestock Marketing Information Center; and Glynn Tonsor, Kansas State University. The study was released this week.
The study's damage estimates include the following:
Revenue losses to the cow-calf sector of $3.7 billion in 2020, which is equivalent to $111.91 per head for each mature breeding animal in the United States. If these damages are not offset, the team estimates additional long-term damages of $4.45 billion, or another $135.24 per mature breeding animal, will impact the cow-calf sector in coming years.

Revenue losses of $2.5 billion to the U.S. stocker/backgrounding sector in 2020, equivalent to $159.98 per head.

Revenue losses of $3 billion to the U.S. cattle feeding sector in 2020, equivalent to $205.96 per head.

The current situation is very fluid and uncertain, and additional damages are likely.
The full economic assessment can be viewed here: https://www.ncba.org/CMDocs/BeefUSA/Publications/OSU%20NCBA%20Beef_COVID_Impacts_Full.pdf
An executive summary of the report can be viewed here: https://www.ncba.org/CMDocs/BeefUSA/Publications/OSU%20NCBA%20Beef_COVID_Impacts_Exec.pdf
Payment Protection Program
The Payment Protection Program (PPP) authorized through the CARES Act offers some attractive benefits to qualifying individuals. Agriculture is eligible for PPP loans.
Agriculture is addressed under SBA 7(a) loan eligibility, and 15 USC 632. Additionally, CFR 120.103 allows for a Memorandum of Understanding between the U.S. Department of Agriculture and the Small Business Administration (SBA) for farm-related business loan programs. Agricultural cooperatives are eligible under CFR 121.105. The Interim Final Rule for Business Loan Temporary Changes and Treasury's FAQs allow for agriculture to be eligible for PPP loans if the business "has 500 or fewer employees whose principal place of residence is in the United States OR (emphasis added) is a business that operates in a certain industry and meets applicable SBA employee-based size standards for that industry." Therefore, agricultural businesses under 500 employees will not have to adhere to SBA size standards.
At this time, H-2A and H-2B workers on payroll do not count toward eligibility. However, there is a broad-based coalition of national industry trade organizations asking for Congress to consider making this change. It could be considered in anticipated legislation that would add more funds to the PPP pool.
Under the existing rules, sole proprietor farmers need to provide accurate documentation. This may include payroll processor records, payroll tax filings or Form 1099-MISC, or income and expenses from a sole proprietorship. If they cannot provide such documentation, the borrower must provide other supporting documentation sufficient to demonstrate the qualifying payroll amount.
Sole proprietorships, independent contractors and the self-employed can be eligible for PPP loans, but must have been in operation on Feb. 15, 2020.
There are a number of factors that can render someone ineligible for PPP loans. Among them, the person would not be eligible if he or she is engaged in an activity that is illegal under federal, state or local law; is a household employer (individuals who employ household employees such as nannies or housekeepers); is incarcerated, on probation or on parole; is presently subject to an indictment, criminal information, arraignment or other means by which formal criminal charges are brought in any jurisdiction; has been convicted of a felony within the last five years; or has ever obtained a direct or guaranteed loan from SBA or any other federal agency that is currently delinquent or has defaulted within the last seven years and caused a loss to the government.
CARES Act livestock relief
The U.S. Department of Agriculture is still formulating the distribution program for the livestock relief authorized in the CARES Act late last month. The NDSA expects the framework to be in place soon. Secretary Sonny Perdue indicated last Friday that it is his intention that the program be implemented as soon as possible.
Federal government COVID-19 resources
The federal government published an updated COVID-19 Federal Rural Resource Guide, which details funding opportunities and other federal resources available for rural America. The document can be viewed at https://www.rd.usda.gov/sites/default/files/USDA_COVID-19_Fed_Rural_Resource_Guide.pdf.
Setting the record straight: animal ag not responsible for COVID-19
Animal rights activists/opportunists are using the COVID-19 pandemic to take advantage of public fears to falsely claim that animal agriculture is to blame for the situation and to try to draw a "link between COVID-19 and the mistreatment of animals." Hannah Thompson-Weeman of the Animal Ag Alliance set the record straight in an article published in Drovers this week. She cites scientific experts who refute claims about animal ag causing the situation, meat and other animal products putting people at risk of becoming infected and modern agricultural practices increasing risks of infectious disease outbreaks. Check out the full article at https://www.drovers.com/article/setting-record-straight-animal-ag-has-nothing-do-covid-19.
Plant slowdowns, closures
A number of meat processing companies in the United States and nearby Canada have temporarily closed plants due to cases of COVID-19 amongst employees, heightening concerns about the potential for backed-up supply and the loss of currentness of the meat supply and what that could mean for producers. Reuters reported the following this week:
• JBS USA said on Monday it is closing a beef plant in Greeley, Colo., until April 24. The plant slaughters about 5,400 cattle a day, according to commodity firm Kerns and Associates, about 5 percent of the total U.S. daily slaughter.
• Smithfield Foods, the world's biggest pork processor, on Sunday said it is indefinitely shutting a Sioux Falls, S.D., plant that produces about 4 to 5 percent of U.S. pork.
• Tyson Foods Inc said on Monday it is keeping a hog slaughterhouse in Columbus Junction, Iowa, closed this week. The company previously shut the plant the week of April 6 after more than 24 cases of COVID-19 involving employees at the facility.
• National Beef Packing Company suspended cattle slaughtering at an Iowa Premium beef plant in Tama, Iowa, until the week of April 20 after numerous employees tested positive for the virus, according to an announcement on its website. It had shut the plant during the week of April 6 for cleaning.
• Aurora Packing Company closed a beef plant in Aurora, Ill., said Brad Lyle, chief financial officer for U.S. commodity firm Kerns and Associates. A security officer at the plant said it was closed due to the pandemic. The company did not respond to requests for comment.
• JBS USA shut a beef plant in Souderton, Pa., until April 16, after previously cutting production.
• Cargill Inc. closed a plant in Hazleton, Pa., that produces meat for U.S. grocery stores.
• Harmony Beef in Alberta, Canada, shut its cattle slaughter operations on March 27 for two days, after a worker tested positive for the coronavirus, prompting some federal inspectors to stay away from the site.
• An Olymel pork plant in Yamachiche, Quebec, shut on March 29 for two weeks after nine workers tested positive for the coronavirus.
• Maple Leaf Foods suspended operations on April 8 at its Brampton, Ontario, poultry plant, following three COVID-19 cases among workers at that facility.
• Sanderson Farms Inc reduced chicken production to 1 million birds a week from 1.3 million at a plant in Moultrie, Ga.
Meals at home
With three out of four U.S. consumers under stay-at-home orders, they are cooking more meals for more people more often. Checkoff-funded recipe collections and cooking lessons are taking on new significance for many consumers for that reason. Recipe resources from the North Dakota Beef Commission can be found at https://www.ndbeef.org/recipes. Beef cooking lessons can also be found at https://www.ndbeef.org/cooking.
To aid consumers with recipe ideas and to reinforce the beef industry's positive reputation with consumers, the NDSA and the North Dakota CattleWomen have also teamed up in a weekly Facebook promotion called "What's for Supper Wednesday." The feature showcases a North Dakota cattle-ranching family and one of their favorite beef dishes. It includes a personal photo and a printable recipe. Here's one example: https://www.facebook.com/142895282420499/photos/a.143795562330471/2964234326953233/?type=3&theater.
Extension/Farm Service Agency webinars
North Dakota Extension and Farm Service Agency are offering a webinar series Wednesdays at 11 a.m. CT.
On April 22, the program will focus on FSA loan programs, including Farm Storage Facility Loans, Marketing Assistance Loans and Direct and Guaranteed Loans. On April 29, the program will focus on Agriculture Risk Coverage and Price Loss Coverage (PLC) signup, 2020 PLC yield update, acreage reporting and payment eligibility. To register for the sessions, visit https://www.ag.ndsu.edu/farmmanagement.
Participants may ask questions during the live webinars. The webinars will be recorded, and the recordings will be archived at https://www.ag.ndsu.edu/extension/economics for later viewing.
Mental health resources
The coronavirus situation and a culmination of other factors have made this a stressful time for many farm and ranch families across North Dakota. Know that you are not alone. If you need someone to talk to, call a friend or a neighbor, our office or 211, a statewide 24-hour crisis intervention, health and human services information and referral line.
North Dakota CattleWomen postpones annual meeting
The North Dakota CattleWomen has decided to postpone its annual meeting previously scheduled for June. New dates will be announced at a later time.
If you have a sale or industry event change or cancellation, call our office at (701) 223-2522 and we will add it to the NDSA's online list.