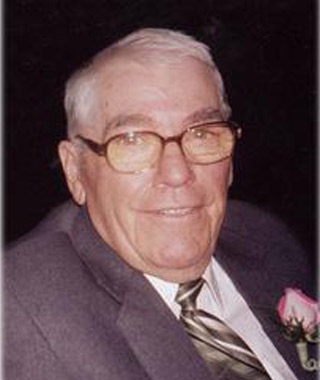 Bland Carter
Fortuna
Friends and family of the late Bland Carter, 81, of Williston have honored his memory with a commemorative photo displayed in the NDSA's Memorial Hall. Carter was born a week after the NDSA was launched, June 13, 1929, in York. He was raised on the family farm near Armourdale and later Rocklake.
In 1949, he married Bernice Johnson of Sidney, Mont. The couple lived in Rocklake until moving to Fortuna in 1952, where they raised four daughters, Barbara Bohannon and Brenna (Dana) Panasuk, both of Williston; Betty (David) Petry of Minot; and Beryl Carter of Fargo; and one son, Byron (Shelley) Carter of Fortuna. The Carters farmed and ranched for 50 years before retiring to Williston in 2002. In his retirement, Carter continued to help out on the farm for several years.
Carter loved his family, his farm and his registered Angus cattle, for which he is well known throughout the area. He was a 28-year member of the NDSA, a long-time member of the North Dakota Angus Association and a lifetime member of the American Angus Association.
Carter won the Soil Conservation Achievement Award in 1959 and was named Divide County's Outstanding Young Farmer in 1963.
The North Dakota Angus Association honored Carter as its Man of the Year in 2000.