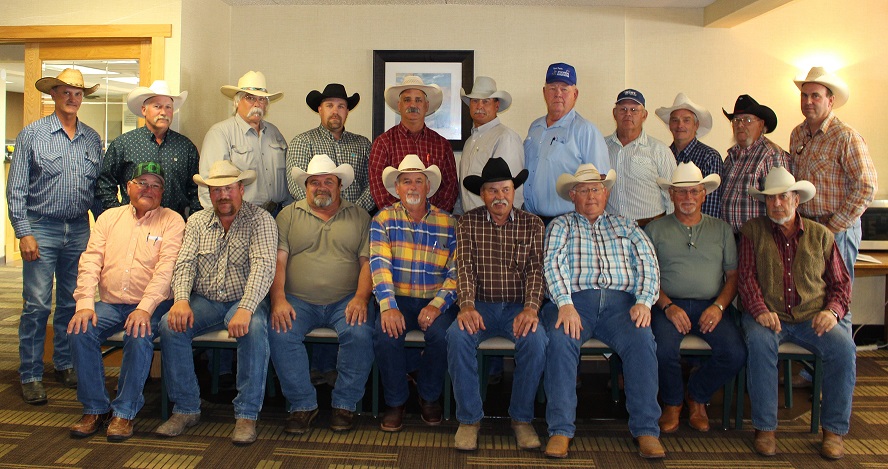 Cattle Protection through Brand Inspection
Chief Brand Inspector - Blaine Northrop, Dickinson
East River Fieldman - Fred Frederikson, Carrington
West River Fieldman - Steve Bay, Carson
NDSA Brand Board:
Executive Committee
Jeff Schafer, chairman
Fred Helbling, vice chairman
The association has a strong commitment to the protection of the livestock industry. For instance, it was successful through legislative process, in establishing a state brand inspection program in 1953. Since then, the association has coordinated the program that is staffed by a chief brand inspector, deputy brand inspector, two field representatives, 30 full-time and part-time market inspectors and nearly 150 local inspectors whose jobs are solely to protect your livestock from loss and theft.

Approximately 1 million cattle are inspected annually for ownership in North Dakota. The NDSA offers up to a $14,000 reward, subject to the approval of its board of directors, for information leading to the arrest and conviction of any person stealing cattle or horses within North Dakota.
The brand inspection program is under administration of the NDSA Brand Board, consisting of four members appointed by the president. All actions of the Brand Board are subject to approval by the Board of Directors.
The brand inspection fee is $1.50 per head for cattle, horses and mules.
Leaving North Dakota with cattle, horses or mules?
Selling livestock? Use the form below:
(Please note that only the brand owner can transfer ownership with a bill of sale.
If there are brands other than the brand owner, a local inspection will be needed instead.)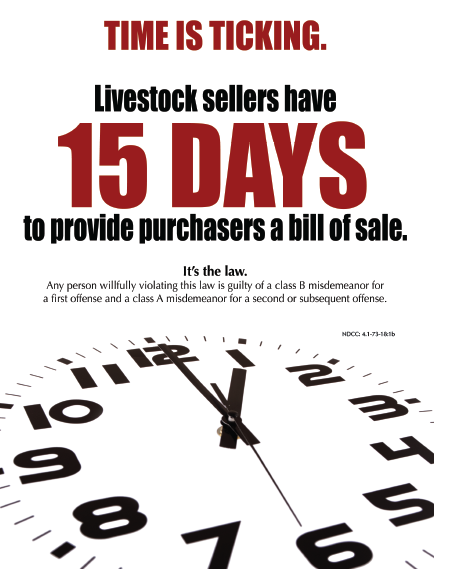 .