92nd Annual North Dakota Stockmen's Association Convention & Trade Show
GETTING IT DONE IN '21
Sept. 23-25, 2021 • Fargo, ND
Future Convention Dates & Locations

Sept. 23-25, 2021
Holiday Inn
Fargo, North Dakota

Sept. 28-30, 2023

Watford City, North Dakota

Sept. 18-20, 2024
Recognition & Awards
Rancher of the Year
The Rancher of the Year is awarded to a producer who raises quality cattle and is well respected in their community.
2020 - Jeff Renner, St. Anthony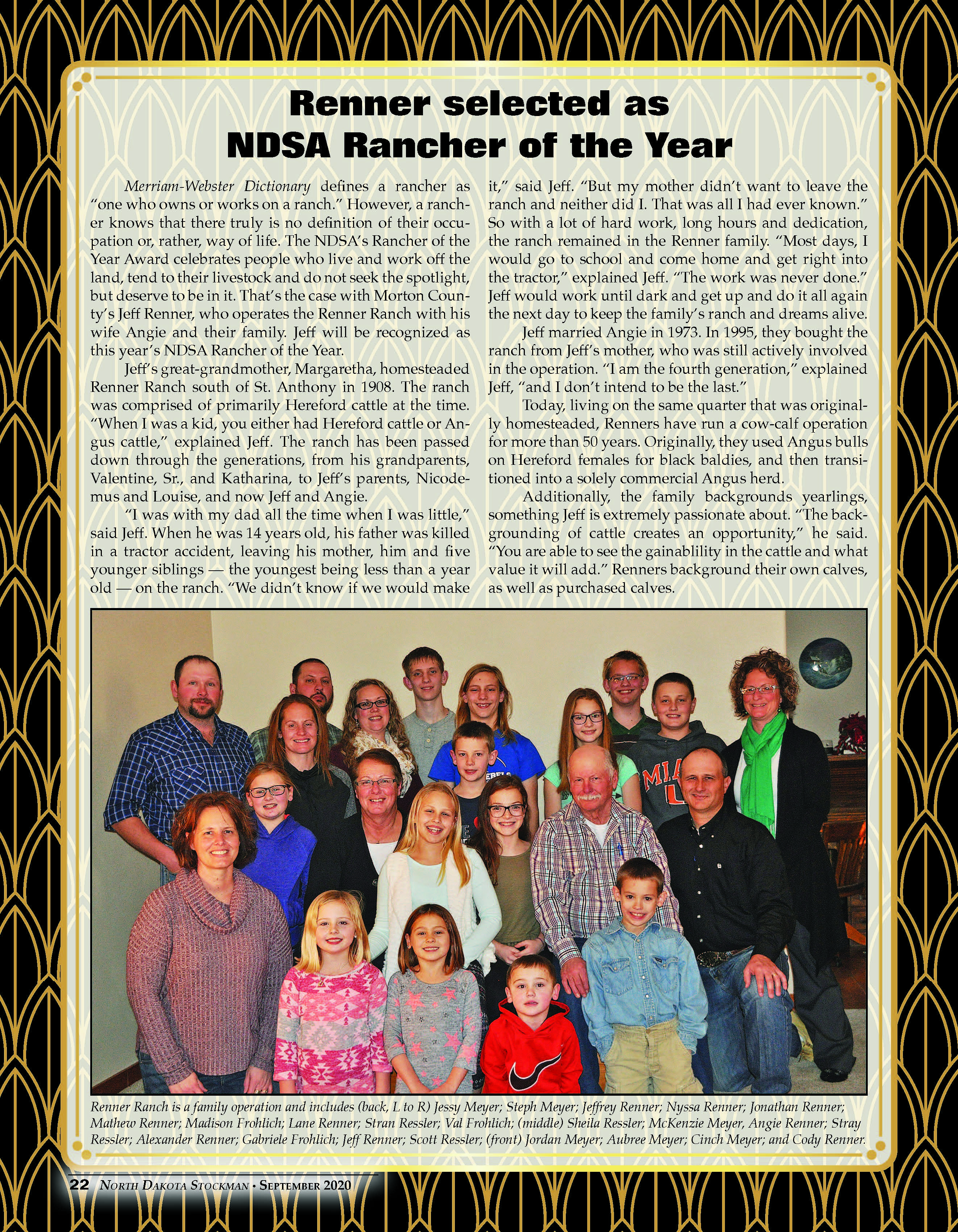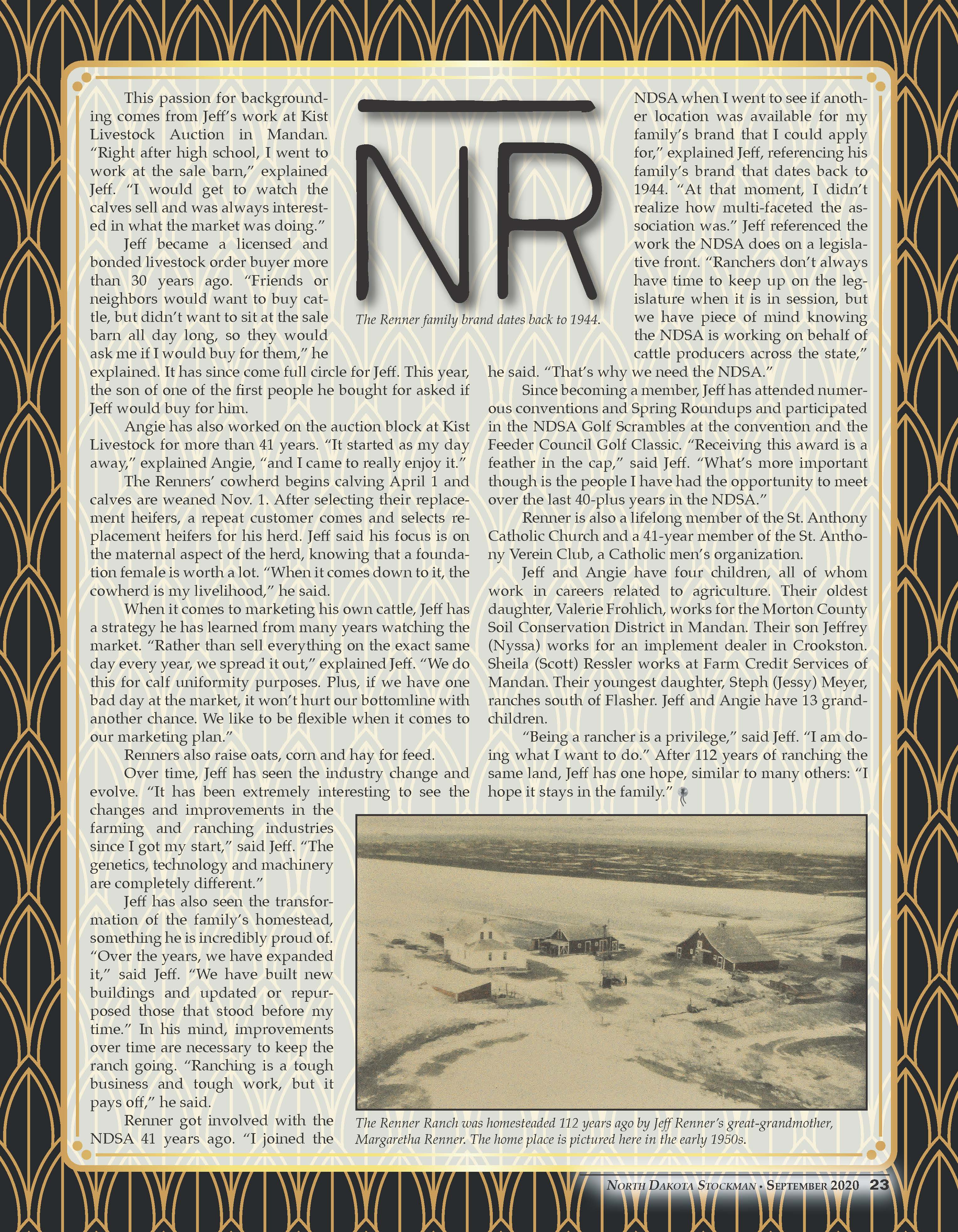 Honorary Membership
2020 recipients - Dr. Llewellyn (Lee) Manske
Dan Rorvig, McVille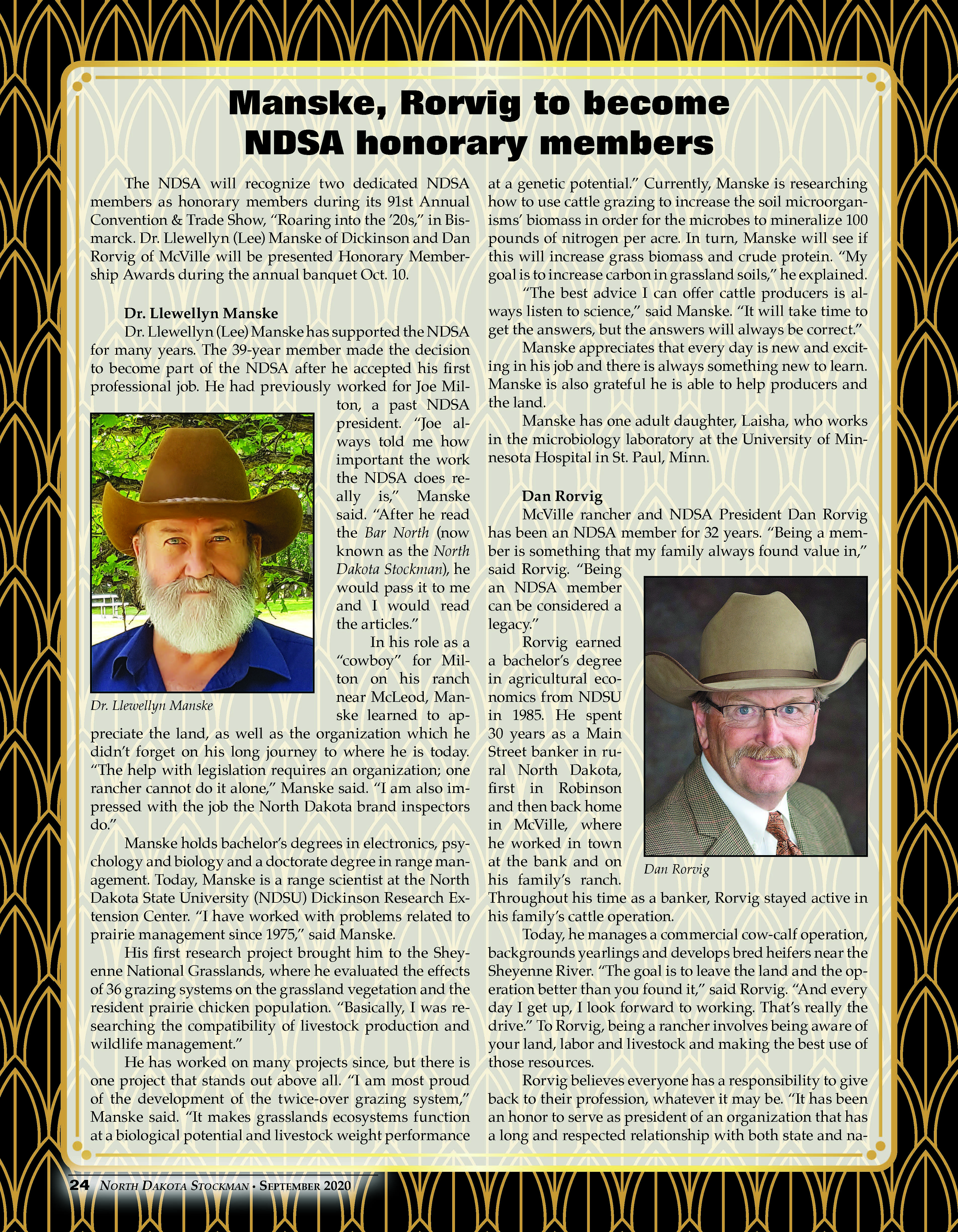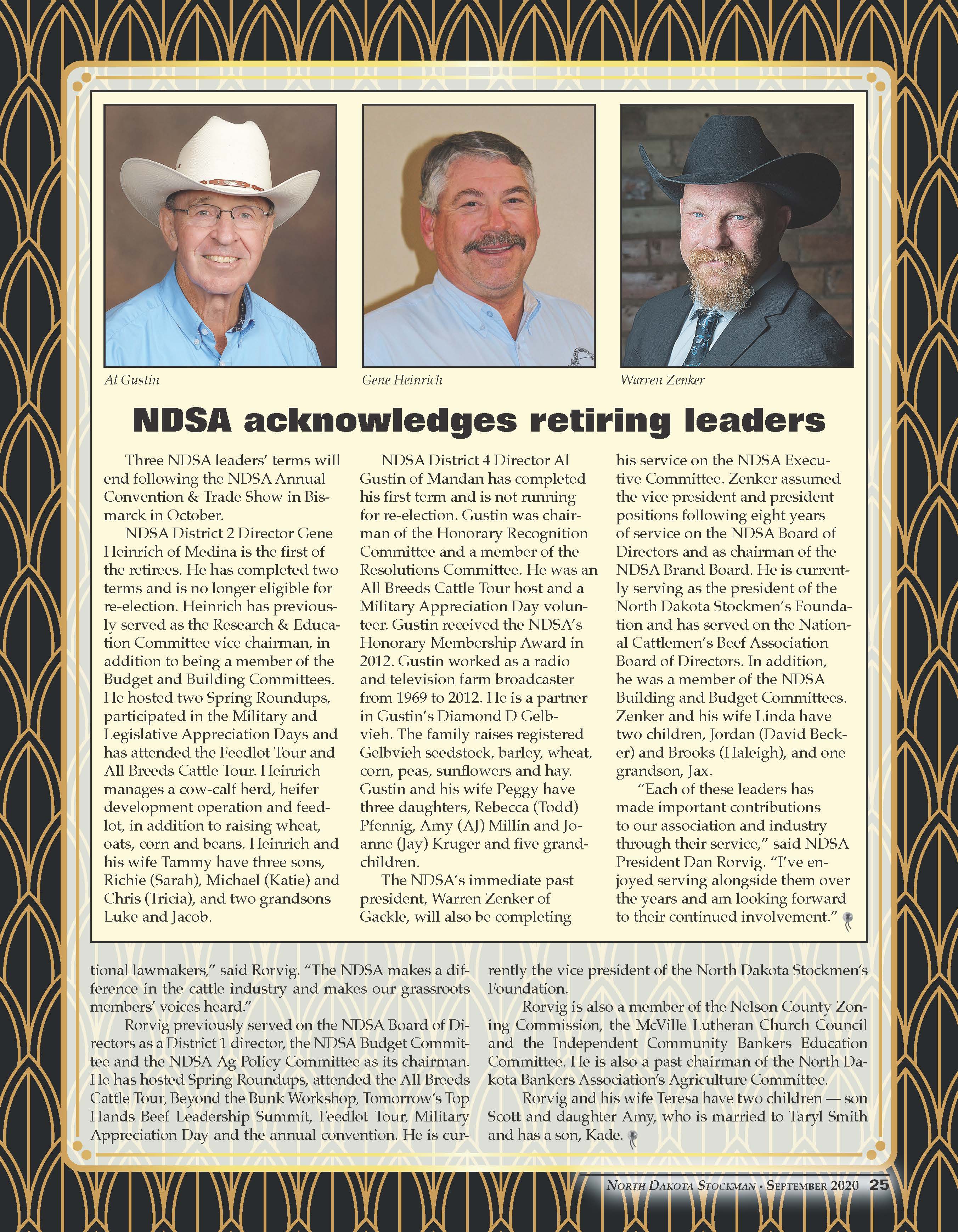 Environmental Stewardship Award
Top Hand
The Top Hand Award is the NDSA's highest honor.
2020 Recipient - Richard C. Tokach, St. Anthony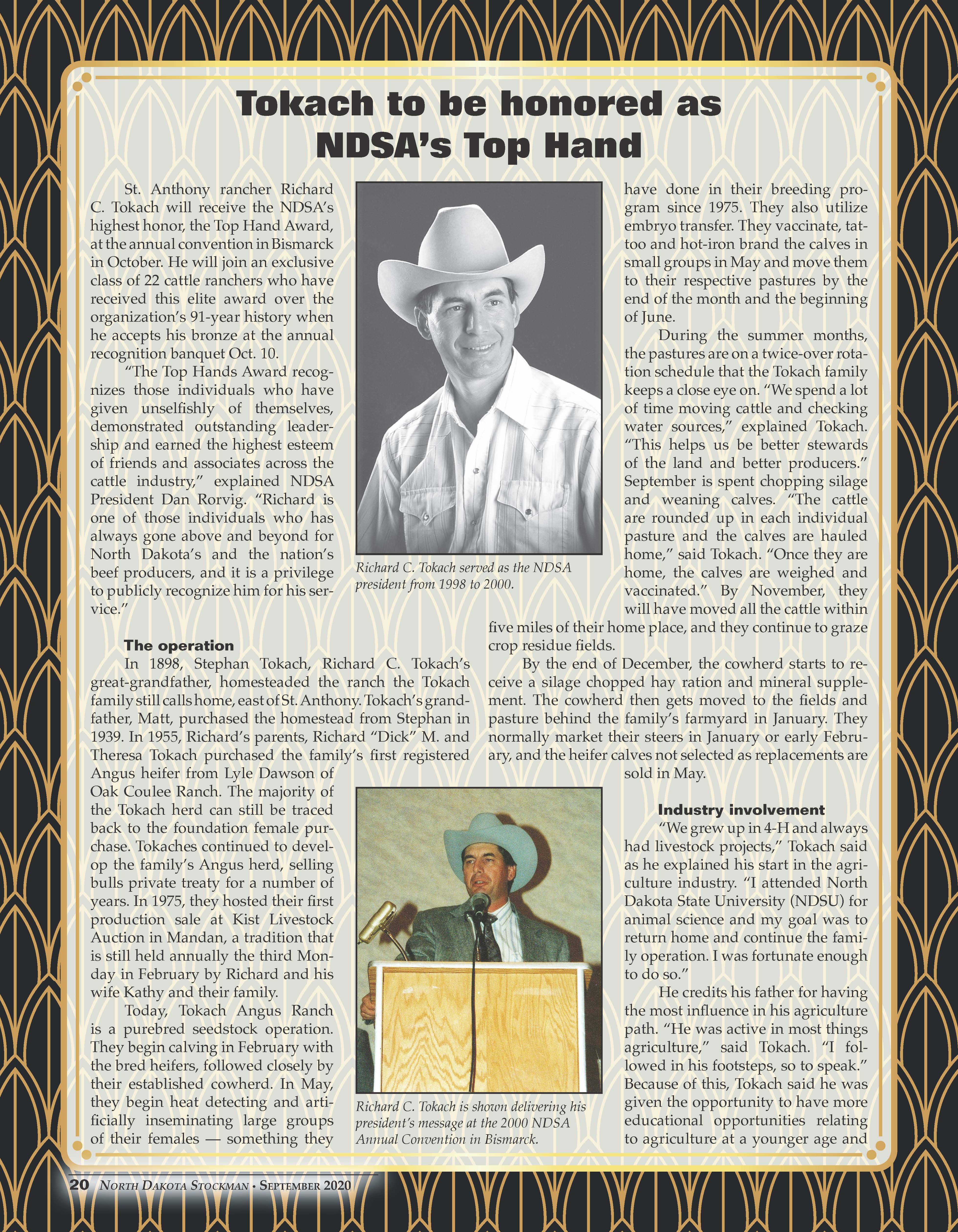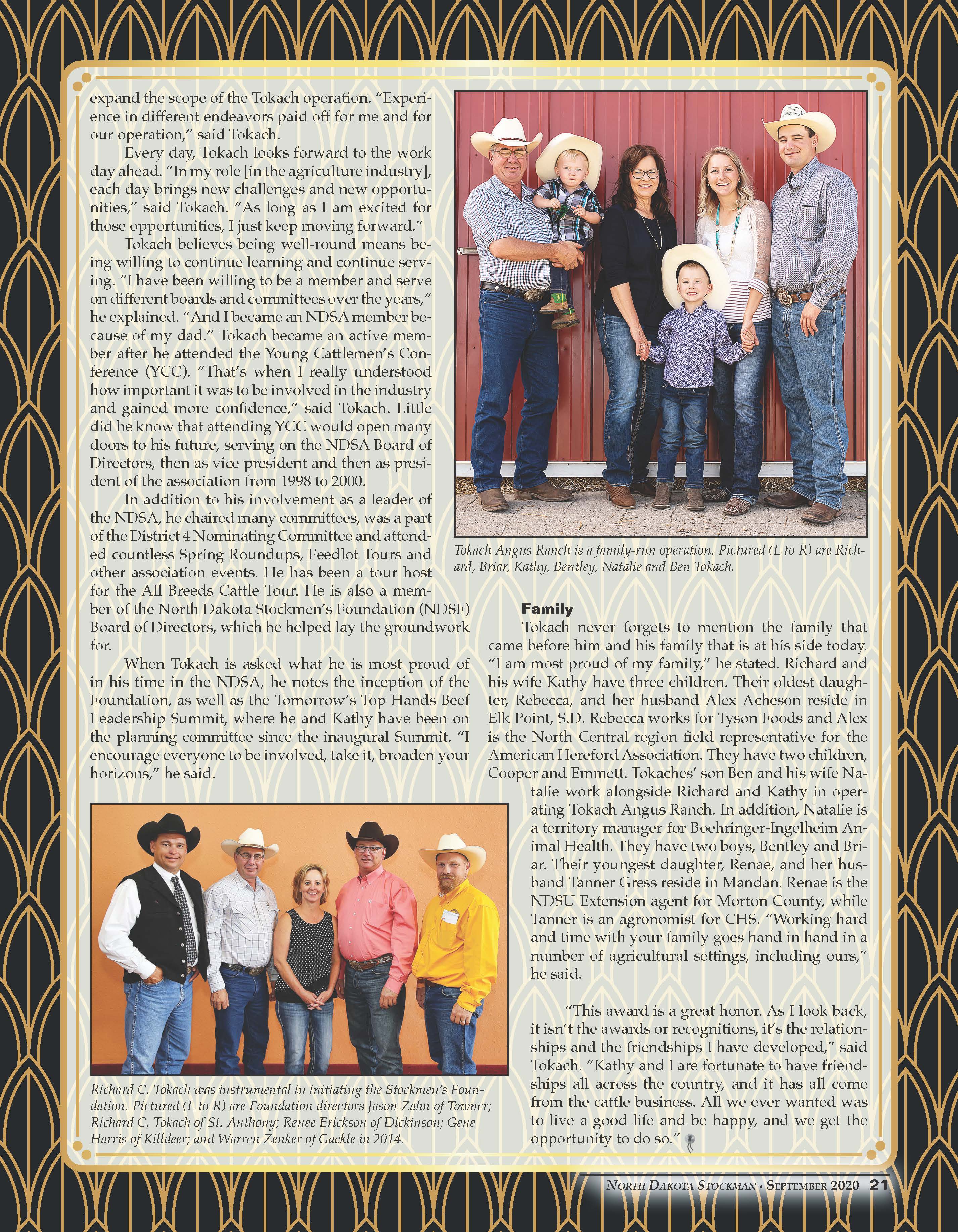 ---
Honorary Brand Inspector
2020 Recipient - Cary Hande, Bowman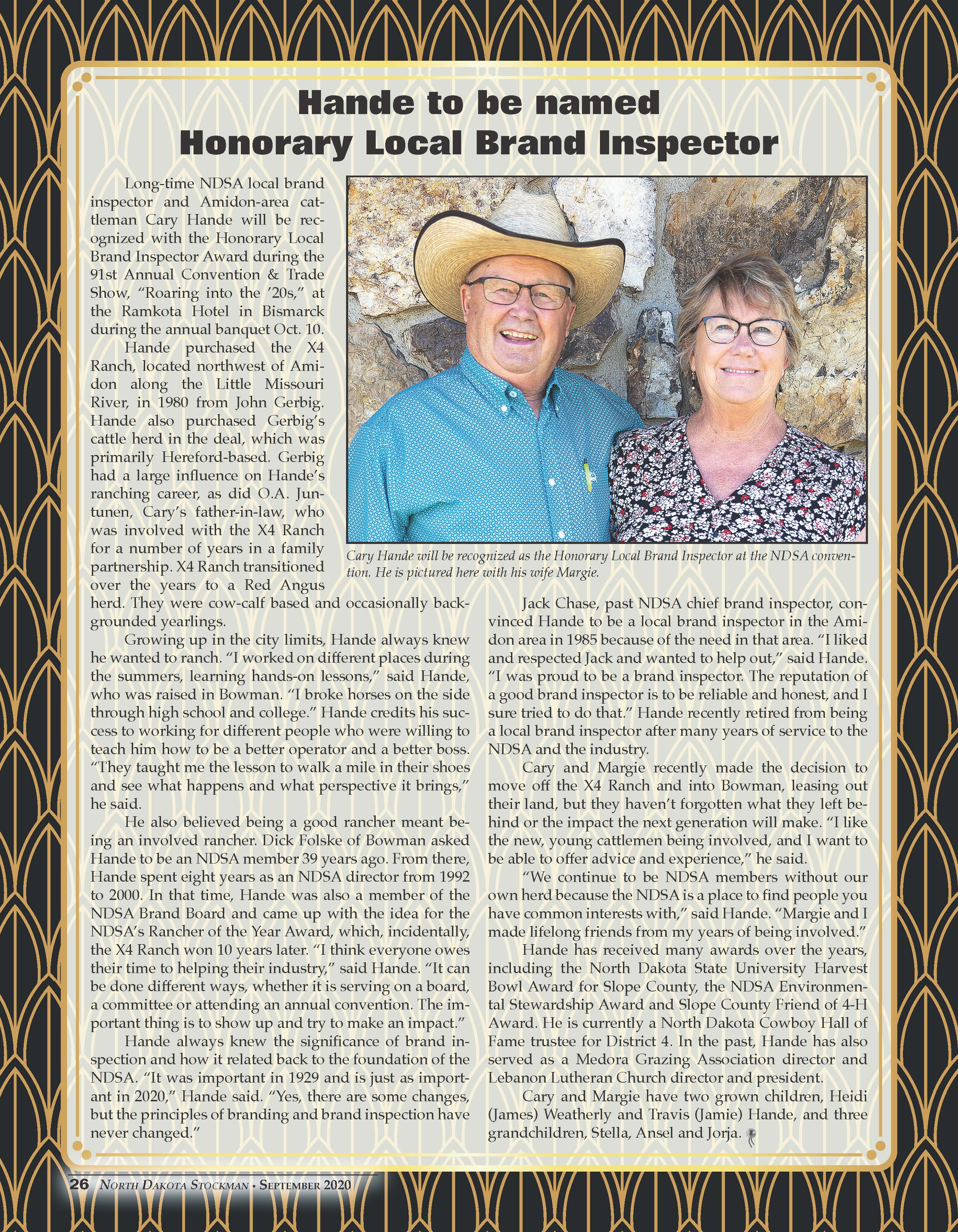 Riding for the Brand Award
In recognition of 65 years of membership.
Cornerstone Bank, New Town
McIntosh County Bank, Ashley
Southwest Grain Cooperative, Dickinson
Glenn. Moore & Sons, Forbes
---