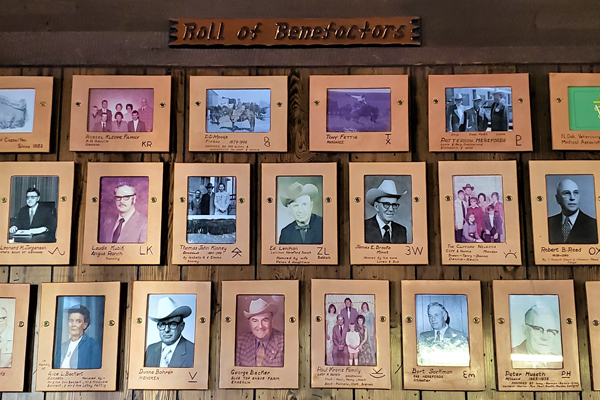 Memorials & Honorary Tributes
You can recognize a loved one with a memorial or a tribute gift to the North Dakota Stockmen's Foundation.
Contributions in any amount are accepted and appreciated. Contributions of $1,000 or more will be recognized with a photo in the Memorial Hall and a story in the North Dakota Stockman magazine. All memorials and tribute gifts will be acknowledged in the magazine and the honoree or his or her loved ones will be notified of the gift.
You may designate your contribution to the Foundation's general scholarship fund, building fund, research fund or another use. Because the Foundation is a 501(c)3 charitable organization, your gift may be tax-deductible.
North Dakota Stockmen's Foundation Memorial Donation Form