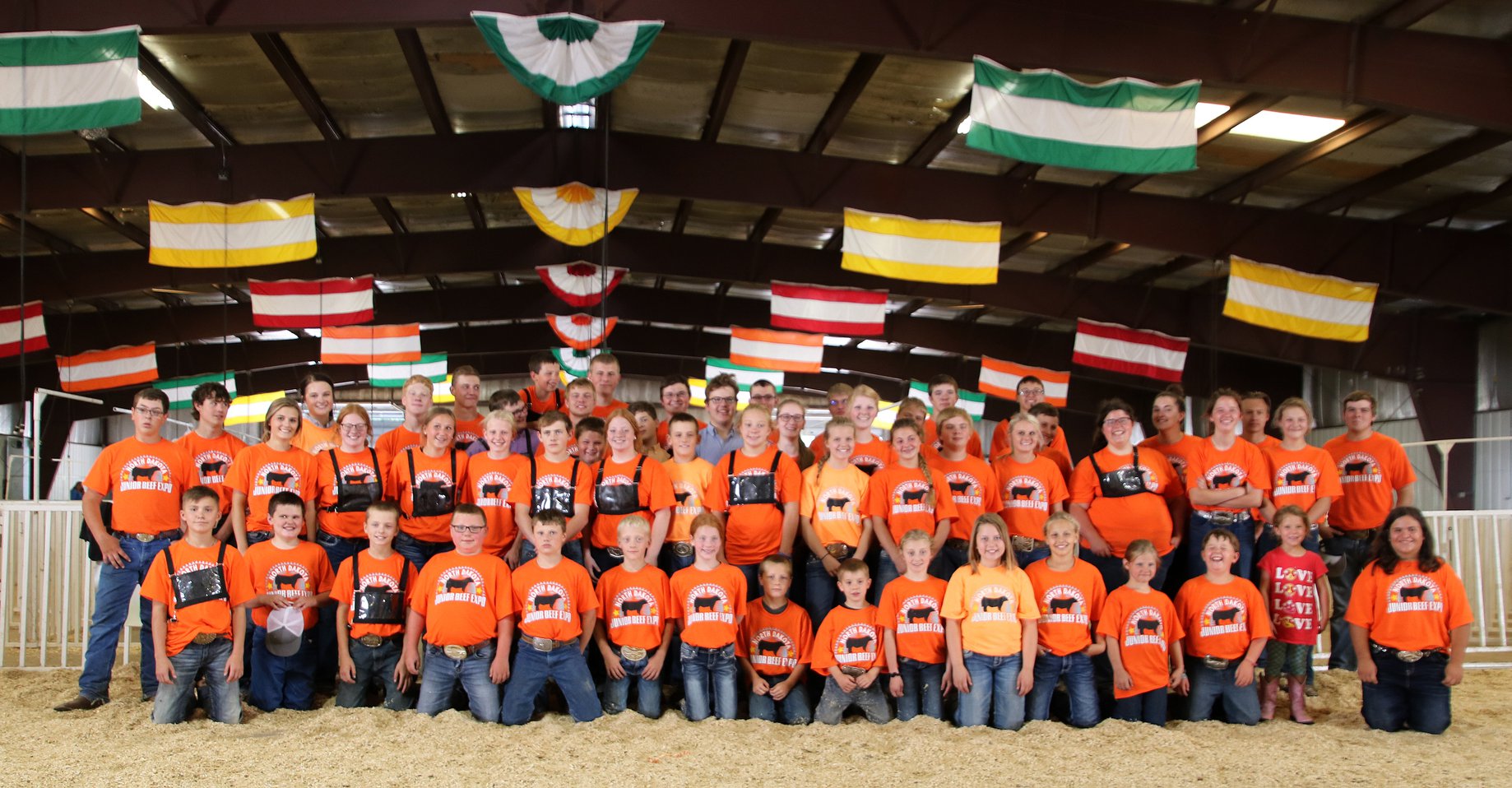 NORTH DAKOTA JUNIOR BEEF EXPO
North Dakota State Fairgrounds in Minot
Competition, friends and fun!
The North Dakota Junior Beef Expo, the state's multi-breed junior beef field day, is scheduled for June 22-23 at the North Dakota State Fairgrounds in Minot, N.D.
The show, which is organized by the North Dakota Stockmen's Association, is open to youth ages 21 years old and younger who are members of 4-H, FFA or a junior breed association.
The Junior Beef Expo will be filled with activities to appeal to anyone who is interested in the beef industry. Highlights are the heifer, steer and cow-calf shows and showmanship contest, but you will find plenty of things to do even if you don't have an animal to bring along, such as participating in the Ag Olympics, a photography contest, coloring activity, pizza party, noon picnic and more. Special awards will be presented over the weekend, including the Hardest Worker Award and a NDJBE Scholarship.
Youth who are part of the Point Show Program accumulate points for participation and achievement in sanctioned junior beef shows.
Heifer and cow-calf pair entries are $20 per head and steer entries are $30 per head. The entry deadline is June 1. All exhibitors will receive a NDJBE t-shirt and two meal tickets.
Entries must be postmarked by June 1.
For more information, contact NDSA at (701) 223-2522.
Scenes from 2018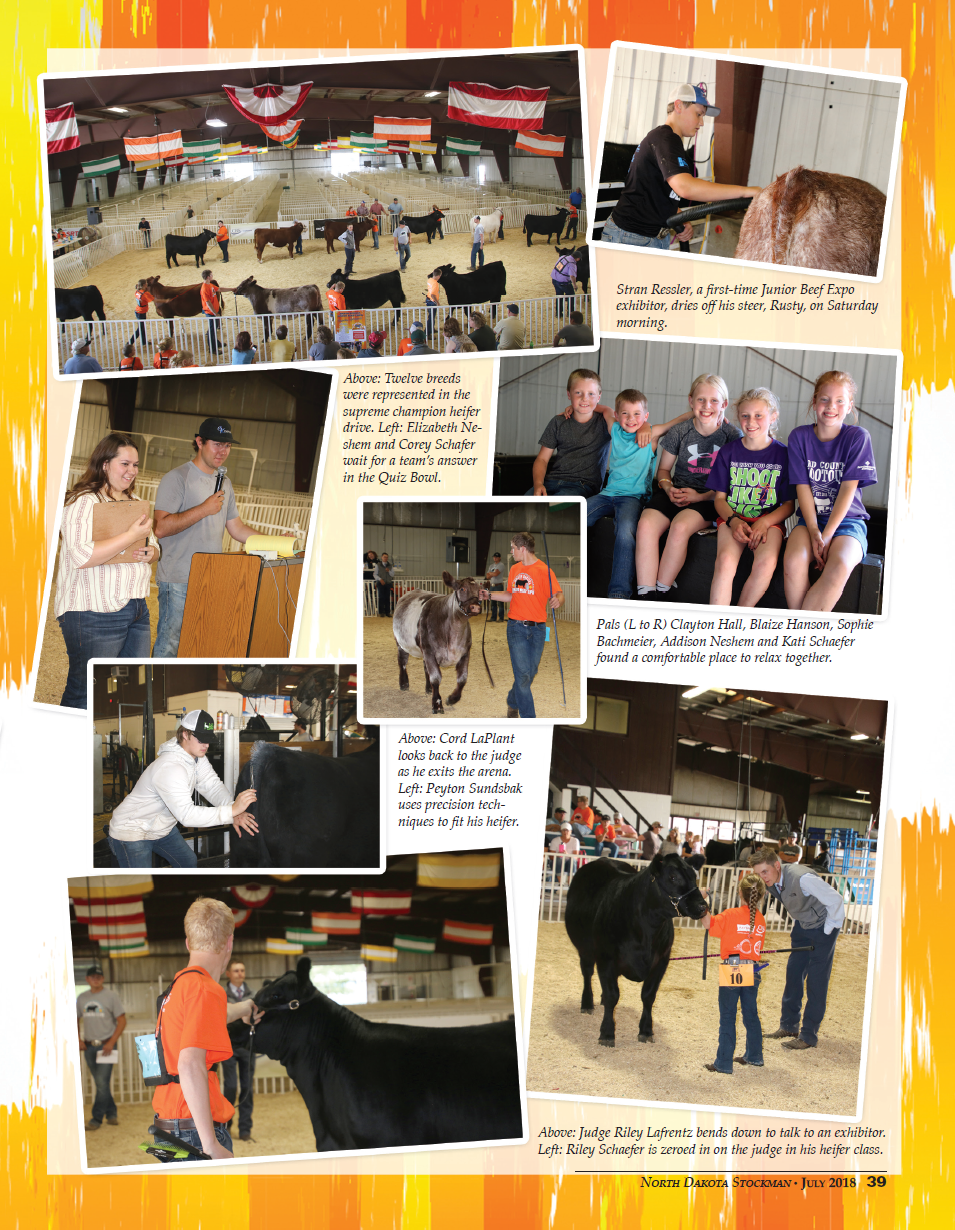 Download Forms
2018 Junior Beef Expo entry form
2018 Junior Beef Expo scholarship
Hotel Information
A block of rooms has been set aside at the Holiday Inn Riverside.
(701) 852-2504.
$79 plus tax
Reference the "JBE" when making reservations.
Camping is also available on the fairgrounds.
The cost to park a camper is $20 per day and it is free to pitch a tent!