"The All Breeds Cattle Tour is a great way for cattle producers to showcase their cattle and operations to other people interested in viewing top-notch beef operations.
Not only do they have the opportunity to learn from the different programs, it's a great time to socialize and enjoy the comaraderie of the people in our industry," NDSA President Dan Rorvig said.
For more information on the 2019 tour, contact Elizabeth Neshem at eneshem@ndstockmen.org or call the NDSA at 701-223-2522.
The All Breeds Cattle Tour is an annual project of the NDSA Seedstock Council and is free and open to the public.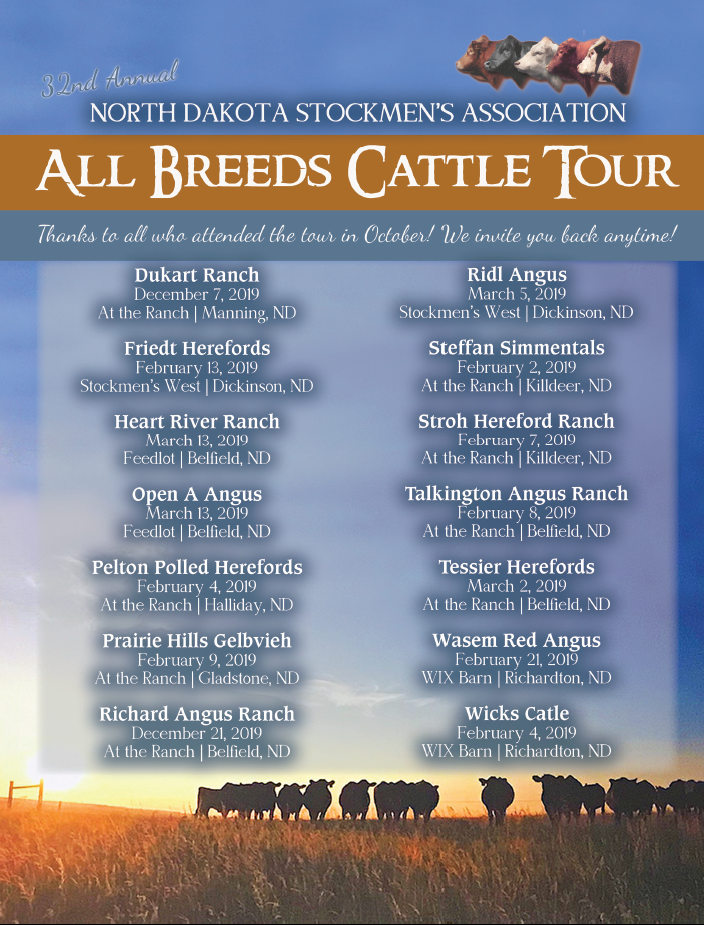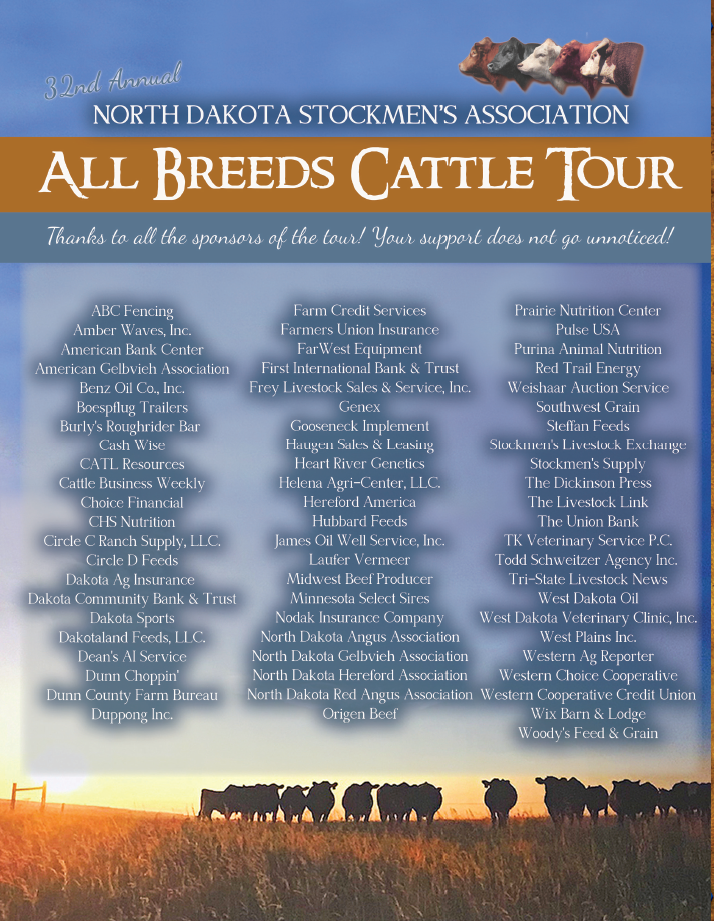 Previous All Breeds Cattle Tour Host Cities

2019 - Watford City/Williston

2006 - Bismarck/Mandan

1995 - Oakes

2018 - Dickinson

2005 - Steele

1994 - Rugby

2017 - Bowman

2004 - Lisbon/Oakes

1993 - Minot

2016 - Bismarck/Mandan

2003 - Rugby/Devils Lake

1992 - Stanley

2015 - Steele

2002 - Minot

1991 - Williston

2014 - Jamestown

2001 - Stanley

1990 - Dickinson

2013 - Valley City

2000 - Williston

1989 - Bowman

2012 - Rugby

1999 - Dickinson

1988 - Mandan

2011 - Stanley

1998 - Bowman

1987 - Steele

2010 - Watford City/Williston

1997 - Bismarck

2009 - Medora/Belfield

1996 - Steele

2008 - Dickinson

2007 - Bowman