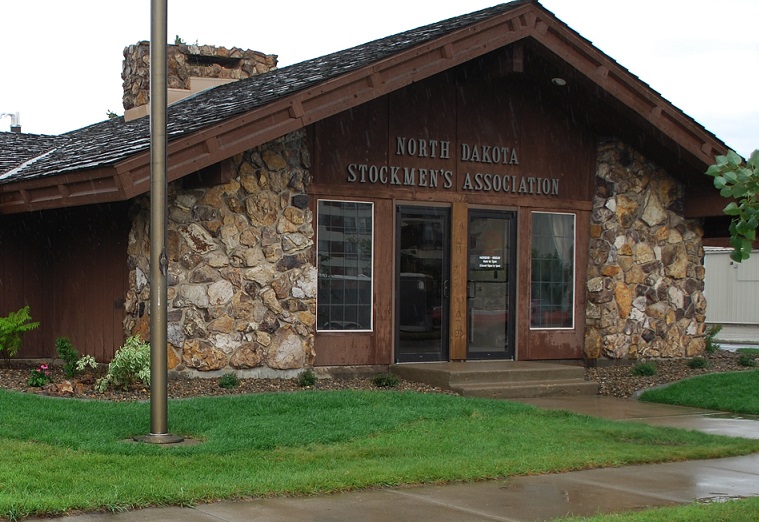 The North Dakota Stockmen's Association was organized by a group of cattle producers more than 70 years ago. The first meeting, held in 1929 in Watford City, established a $1,000 reward for information leading to the arrest and conviction of cattle rustlers. Then, as now, cattle protection through brand inspection was their top priority. In fact, the $1,000 reward still stands today.
The objective of today's association is to contribute to the profitable growth of the state's cattle industry. The association also enforces the livestock laws of North Dakota. Further purposes are to make continuous investigations and studies of the industry and to make recommendations to public officers and other institutions necessary in promoting the general welfare of the more than 2 million head of cattle in North Dakota, the second largest source of new wealth in the state. The beef cattle industry contributes about $600 million annually to the state's annual agricultural income.
As the state's spokesperson for the beef cattle industry, the association is a voice heard through the halls of the State Capitol to the state's farms and ranches and all the way to Washington, D.C. The NDSA can't put up your hay or brand your calves - those are chores within your own fences. But it can and does work 365 days a year outside your fences where you can't do it alone.
Julie Ellingson, executive vice president
jellingson@ndstockmen.org


Blaine Northrop, chief brand inspector

Scott Ressler, environmental

services director

Mary Goeres, administrative assistant

Sherry Schulz, office manager

Rachael Preusse, brand recorder

Elizabeth Neshem

, special projects director

Emily Bendish, communications directo

r