Posted 04/30/2020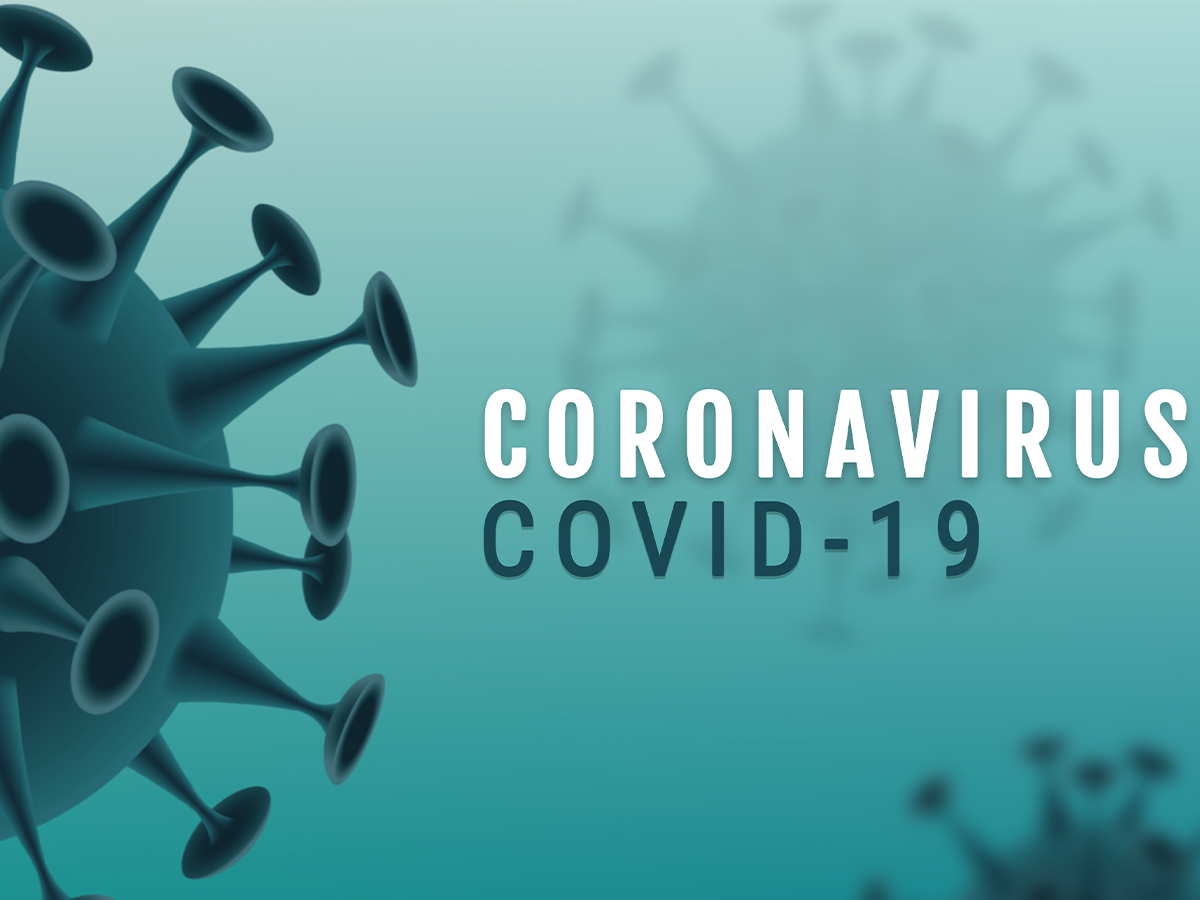 Member Update: April 30, 2020
The North Dakota Stockmen's Association (NDSA) is continuing to work on issues related to the ongoing COVID-19 pandemic.
Following is an update on important coronavirus-related topics:
Payment Protection Program
Yesterday, the U.S. Small Business Administration (SBA) and Department of Treasury released additional materials on the Paycheck Protection Program (PPP). Here is an updated FAQ document: https://home.treasury.gov/system/files/136/Paycheck-Protection-Program-Frequently-Asked-Questions.pdf. Here is updated guidance on how to calculate PPP loan amounts: https://home.treasury.gov/system/files/136/How-to-Calculate-Loan-Amounts.pdf.
SBA also issued interim final rules on seasonal employees and disbursements; however, the former still does not apply to the H-2A program, unfortunately.
Including H-2A in the program is still a priority for industry groups. On Monday, 35 national agricultural groups, including the National Cattlemen's Beef Association, sent a letter to leaders on Capitol Hill urging specific improvements to the PPP. Among the priorities articulated in the letter:
• Defining "primary place of residence" in SBA statute: The primary place of residence should be clearly defined to include H-2A guest workers, as many of these workers spend over half the year in the United States.
• Expediting approval of applications for rural lenders: Many of agriculture's primary lenders have not traditionally administered SBA loans. Also, Farm Credit institutions should be given access to newly established PPP set-aside.
• Guidance for agricultural applicants: Sole proprietors who file a Schedule F should be eligible to participate in the PPP. Businesses should also be allowed to use additional income documentation to qualify for PPP.
• Rent and utilities: Rental payments for all business-related items should be included in the loan program.
Economic Injury Disaster Loan Program
Additional funding was also provided last week for the Small Business Administration (SBA) to resume processing Economic Injury Disaster Loan (EIDL) and Advance applications. SBA recently stated that it will provide further information on the availability of the EIDL portal to receive new applications (including those from agricultural enterprises, which are newly eligible) as soon as possible. At this point, no new guidance or information has been made available for new applicants, however. In the meantime, here is a resource explaining how to apply for EIDL: https://www.sba.gov/sites/default/files/articles/EIDL_Information_and_Documentation_-_3-30-2020_FINAL_2_pm.pdf. This document will likely look different once updated to include guidance specific for agriculture, but it may be useful for anyone interested in applying once EIDL is up and running.
President issues executive order to keep processing plants open
The NDSA is applauding President Donald Trump's action April 28 to help keep meat processing facilities open, the food supply chain intact and beef available to consumers. The president signed an executive order to that end Tuesday night. It's an important development both for livestock producers and consumers. That's because there have been growing supply chain disruptions due to plant closures and reductions in processing at many beef processing plants across the country. This has exacerbated the damage inflicted upon many cattle producers who are unable to get cattle sold, shipped or processed. Other animal protein sectors are experiencing similar problems in their respective industries.
To read the president's full executive order, visit http://www.ndstockmen.org/image/cache/POTUS_EO.pdf
In a separate, but related, effort, the Centers for Disease Control over the weekend issued new guidance regarding steps it recommends to keep packing plants up and running. The guidance can be found at https://www.cdc.gov/coronavirus/2019-ncov/community/organizations/meat-poultry-processing-workers-employers.html.
Meat helps with mental health
Food Navigator is reported that researchers in the United States conducted a review of 18 studies representing 160,257 participants to examine the relationship between the consumption or avoidance of meat and psychological health. The researchers concluded that the majority of studies showed those who avoided meat consumption had significantly higher rates or risk of depression, anxiety and/or self-harm behaviors.
Push for permanent hours-of-service flexibility
North Dakota's senators were among Congressional leaders that penned a letter to their colleagues who serve on the Senate Commerce, Science and Transportation Committee. They called for permanent hours-of-service flexibility for agriculture, an NDSA priority for many years. Sens. John Hoeven and Kevin Cramer and the others encouraged Chairman Roger Wicker and Ranking Member Maria Cantwell to begin consideration of legislation that provides greater flexibility within hours-of-service regulations for commercial motor vehicle drivers hauling livestock and agricultural products, while also providing public safety. The livestock industry has been operating under a temporary exemption from the electronic logging device (ELD) mandate, but the exemption is set to expire later this year. To read the full letter, visit https://www.ncba.org/CMDocs/BeefUSA/Media/Hoeven-Bennet%20Hours%20of%20service%20letter_FINAL.pdf.
Beef to the rescue for dinnertime dilemmas
Parade magazine included a ground beef showcase in a recent edition. Here's the story: "Ground beef lends itself to a multitude of amazing recipes. But it's easy to fall into making the same-old, same-old ground beef meals. That's where we come in. We have ideas for everything from hearty ground beef casserole dishes and healthy keto ground beef recipes, to simple hamburger recipes and easy slow cooker ground beef meals. So, to help you get creative and give you some fresh dinner ideas, we've gathered together a list of more than 150 of our best ground beef recipes: https://parade.com/1018830/parade/ground-beef-recipes/"
North Dakota beef producers are also helping share ideas with consumers doing more cooking at home during the COVID crisis. The NDSA and North Dakota CattleWomen continue their weekly feature, "What's for Supper Wednesday," on Facebook to introduce consumers to new beef meal ideas and to the men and women who are producing the beef right here in North Dakota. Check out today's recipe for Pizza Potato Hotdish, courtesy of NDSA member Liz Quissell of New Salem, on the NDSA's Facebook page.
The North Dakota Beef Commission also has recipe ideas galore. Its collection can be viewed at https://www.ndbeef.org/recipes.

Growth in retail fresh beef sales
Beef and chicken, the two largest proteins, saw the largest increases in terms of dollars at retail for the week ending April 5. In absolute dollars, beef sold an additional $173 million versus the comparable week last year, with 48 percent of new dollars being generated by ground beef. Over the past four weeks, fresh beef sales at retail have realized a 29 percent increase in dollars sold and a 26 percent increase in volume.
NDSA cancels, postpones June activities
The NDSA will not be holding its slate of June events due to the uncertainty of the COVID-19 pandemic. The NDSA Board of Directors voted at a special meeting last week to cancel its Spring Roundups, previously set for June 1-3 and 8-10 in Linton, Havana, New Rockford, Golden Valley, Watford City and Wildrose; and postpone its Feedlot Tour, previously set for June 16 in Kathryn, Sheldon and Walcott; and North Dakota Junior Beef Expo, previously set for June 19-20 in Minot.
"After much discussion and with great disappointment, the NDSA board decided it was best not to hold the organization's June events as originally planned," said NDSA President Dan Rorvig. "This was a difficult decision at best, but we felt it was the right one, given the uncertainty of the situation and with the health and well-being of our members in mind."
Rorvig said that, now more than ever, it's important for the NDSA to continue to engage with cattle ranchers from across the state, due to the incredibly challenging situation they are in and the pace in which new information becomes available. In addition to its monthly magazine and other regular communication tools, the organization has been publishing almost-daily electronic newsletters for its members during the COVID crisis to give them the most up-to-date information. He reminded members that if they are not receiving these updates, likely the NDSA does not have an e-mail on file for them in their membership record. To add an e-mail to their record, members can call (701) 223-2522 or e-mail ndsa@ndstockmen.org with the information. Those who are not currently members, but who would like to become one can also use the same contact information to sign up.
Rorvig said the NDSA Nominating Committees, which generally meet following the Spring Roundups, will be conducting their work via conference calls in May and June. "The NDSA will also be looking at alternative ways to connect with members until we can all gather again and, if possible, host our postponed events at a later date," he said.
Mental health resources
The coronavirus situation and a culmination of other factors have made this a stressful time for many farm and ranch families across North Dakota. Know that you are not alone. If you need someone to talk to, call a friend or a neighbor, our office or 211, a statewide 24-hour crisis intervention, health and human services information and referral line.