Posted 08/11/2020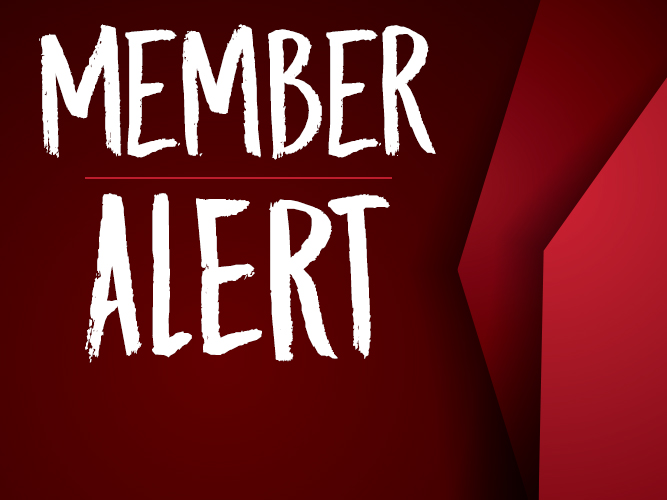 North Dakota Stockmen's Association Member Update: Aug. 11, 2020
The North Dakota Stockmen's Association (NDSA) is proud to be the voice of the state's beef cattle producers. Here are a few things you should know:
Coronavirus Food Assistance Program updates
Today, the U.S. Department of Agriculture announced a few updates to the Coronavirus Food Assistance Program (CFAP):
Additional specialty crops, including nursery crops and cut flowers, will be covered by the program.

USDA is extending the deadline for producers to apply for the program from Aug. 28 to Sept. 11.

Producers with approved applications will receive their final payment. (Originally, USDA issued 80 percent of the eligible payment and reserved the remaining 20 percent. Now, USDA has indicated that the remaining 20 percent will be issued to the producer as well.)
For more information or to sign up for CFAP, producers can visit https://www.farmers.gov/cfap or contact their local Farm Service Agency office.
More Coronavirus Food Assistance Program work continues
The NDSA continues to work with lawmakers to fortify the Coronavirus Food Assistance Program (CFAP). Congress is considering legislation to that end right now. Among the NDSA's asks: to increase the "after April 15" payments paid through the original CFAP program to a more equitable level and to oppose any federal program that would incentivize the prolonged backlog of cattle in the system.
NDSA and friends appeal to Perdue to grant prevented plant flexibility
The NDSA was among a coalition of eight North Dakota agricultural organizations that sent a letter to U.S. Secretary of Agriculture Sonny Perdue last week, appealing his earlier decision not to adjust prevented plant haying and grazing dates. The groups reiterated their request to allow producers to graze or harvest cover crops on prevented plant acres prior to Nov. 1. The letter was sent by the NDSA, the North Dakota Corn Growers Association, North Dakota Farm Bureau, North Dakota Farmers Union, North Dakota Grain Growers Association, North Dakota Soybean Growers Association, Northern Pulse Growers Association and U.S. Durum Growers Association.
The groups reasoned that the COVID pandemic has caused unprecedented disasters for agriculture, and a shortage of meat processing capacity has created a backlog of livestock and a need to continue to feed. "This is a problem that won't go away overnight," they wrote, "and relieving some pressure for producers by guaranteeing a food source is critical."
They acknowledged that the U.S. Department of Agriculture may be wary of creating a precedent by moving up these dates, as the department had previously in 2019 because of excessive spring flooding. They pointed out, however, that North Dakota's prevented plant acreage is expected to exceed 2.5 million acres in 2020, far higher than the 860,000 acres reported in 2019. Furthermore, the current haying and grazing date unnecessarily penalizes producers in Northern states who often face early winters that prevent the use of cover crops after Nov. 1, they said.
"We encourage USDA to move up the date for grazing, haying or chopping cover crops on these acres from Nov. 1 to Sept. 1 due to the extraordinary situation that producers are facing," they concluded.
Auto-renew membership options available
NDSA members who would like to automatically renew their dues are now able to do so. Those paying via credit card may elect to choose the auto-renew option on their renewal form if they would like the convenience of this feature. The auto-renew election can be cancelled at the member's discretion at any time.
Recruiters: sprint across the finishline
The NDSA Membership Contest will come to a close Aug. 31 and recruiters are encouraged to sprint across the finishline by reaching out to their friends and family and asking them to join the NDSA and strengthen the cattle industry's voice. Recruiters will be eligible for prizes, as well as a drawing for $2,075 in Bull Bucks cash. The drawing will be held during the NDSA Annual Convention & Trade Show in Bismarck in October. If you need recruitment materials, contact Leann Rosencrans, NDSA office manager, at (701) 223-2522 or ndsa@ndstockmen.org.