Posted 04/08/2021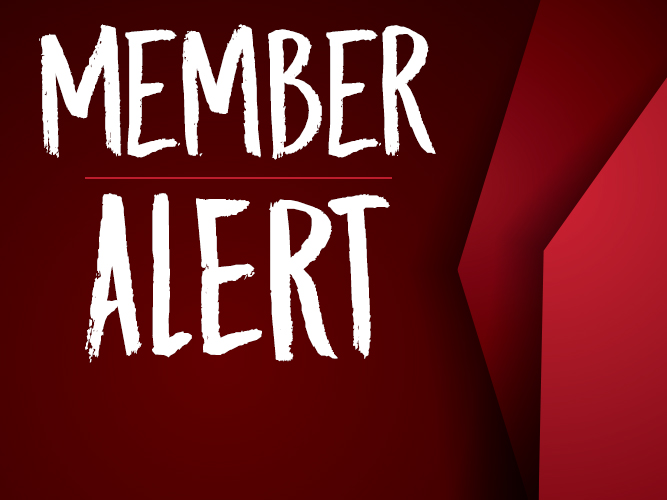 North Dakota Stockmen's Association Member Update:
April 8, 2021
Drought Disaster Livestock Supply Program reactivated
The North Dakota Water Commission this afternoon voted to reactive the Drought Disaster Livestock Water Supply Project Assistance Program, as the governor declared a statewide drought disaster.
Created in 1991 and last activated in 2017, the Drought Disaster Livestock Water Supply Project Assistance Program provides eligible livestock producers with 50 percent cost-share assistance of up to $4,500 per project, with a limit of three projects per applicant. Eligible projects include new water wells, rural water system connections, pipeline extensions, pasture taps and associated labor, materials and equipment rentals to develop new water supply projects. Today's unanimous vote by the State Water Commission will utilize the remaining balance of $557,277 from the 2017 program to support this reactivation.
Livestock producers in counties impacted by extreme drought (D3) intensity levels and the counties adjacent to the D3 counties will be eligible for the program. Details are available on the Water Commission's website at www.swc.nd.gov. For more information, producers can also call (701) 328-4989 or e-mail swclivestock@nd.gov.
Drought Monitor indicates intensified drought
The U.S. Drought Monitor map released earlier today by the National Drought Mitigation Center shows more than 70 percent of North Dakota in extreme drought, which is up from 47 percent last week. The remainder of the state is in severe or moderate drought. Approximately 673,000 people reside in the drought areas.
Nationwide, a cold front moving across the eastern half of the country last week brought showers and thunderstorms and left record-breaking cold temperatures in its wake. At the same time, dry conditions and warmer than normal temperatures continued in the West, with many locations setting daily record-high temperatures. The overall effect was a general deterioration of conditions across the Lower 48 as moisture deficits continued to build in the West and in locations in the eastern half of the country that missed out on the heaviest rainfall. Improvements were minimal and limited to parts of the Midwest and Southern Plains.
To view a copy of the North Dakota map, click here. To view a copy of the U.S. map, click here.
Glatt to spend four years in prison for cattle crimes
A Mandan, N.D., man will serve four years in federal prison for bank fraud and transporting stolen livestock across state lines.
On Tuesday, U.S. District Judge Daniel M. Traynor sentenced Kelly Anthony Glatt, age 39, to 48 months' imprisonment on the fraud conviction and 36 months' imprisonment on the transportation conviction. The sentences will run concurrently. Glatt will then serve a three-year term of supervised release. He was also ordered to pay $1.84 million in restitution and $200 in special assessments.
The sentencing follows Glatt's convictions in U.S. District Court on Oct. 13. A jury found him guilty of the crimes committed between February 2014 and July 2017.
Glatt took out a loan from a North Dakota bank for $1.5 million to purchase cattle and livestock-related supplies. The bank obtained a security interest in the cattle, which were left in Glatt's custody. Additionally, Glatt took custody of multiple other individuals' cattle. Evidence showed that Glatt took affirmative steps to hide collateral and assets from the bank and other victims, fraudulently filed an agricultural statutory lien in another person's name and transported stolen cattle from North Dakota to South Dakota.
North Dakota Stockmen's Association (NDSA) Chief Brand Inspector Blaine Northrop was a lead investigator in this case. He was joined by the Federal Bureau of Investigation and the Morton County Sheriff's Department. The case was prosecuted by Assistant U.S. Attorneys Jonathan J. O'Konek and Eric Lundberg and Department of Justice Trial Attorney Joseph McFarlane.
"The Stockmen's Association was founded to help put a stop to livestock theft," explained NDSA President Jeff Schafer, a New Rockford, N.D., cow-calf producer and feeder. "More than nine decades later, protecting against livestock theft is still a pillar of what we do. We are proud to have worked this case along with our other law enforcement partners and are pleased to finally see some justice for the producers and bank who fell victim to Kelly Glatt."
State 4-H Livestock Judging champions named
Teams from Grant and Oliver Counties placed first in their respective divisions of the State 4-H Livestock Judging Contest held in Watford City, N.D., recently. This year, the contest attracted 18 junior teams with 100 participants and 19 senior teams with a total of 86 participants.
The NDSA is proud to sponsor the State 4-H Livestock Judging Contest. NDSA District 5 Director Howdy Lawlar presented awards to the winners.
Junior division top-five teams and their scores were:
First - Grant County, 1,413

Second - Adams County, 1,368

Third - Morton County, 1,357

Fourth - Foster County, 1,356

Fifth - Golden Valley County, 1,305
Top 10 high individuals in the junior division and their scores were:
First - Grady Bock, Adams County, 477

Second - Layton Redmann, Grant County, 477

Third - Kaitlyn Hauge, Grant County, 471

Fourth - Molly Hansen, Foster County, 470

Fifth - Landan Zenker, Grant County, 465

Sixth - Taylor Zenker, Grant County, 458

Seventh - Lucas Brown, Golden Valley County, 457

Eighth - Addison Dahners, Grant County, 456

Ninth - Sheridan Ellingson, Morton County, 456

10th - Paige Zenker, Grant County, 455
Senior division top-five teams and their scores were:
First - Oliver County, 2,081

Second - Ransom County, 2,068

Third - Morton County, 2,050

Fourth - Golden Valley County, 2,045

Fifth - Stutsman County, 2,027
Top 10 high individuals for the senior division and their scores were:
First - Jacob Klaudt, Oliver County, 703

Second - Lilly Solemsaas, Ransom County, 700

Third - Chance Manhart, Golden Valley County, 697

Fourth - Reanna Schmidt, Oliver County, 697

Fifth - Isabella Schaaf, Morton County, 687

Sixth - Anna Hauge, Grant County, 685

Seventh - Olivia Nitschke, Ransom County, 685

Eighth - Calli Mack, Stutsman County, 683

Ninth - Jamie Geyer, Ransom County, 683

10th - Rachel Larson, Adams County, 682