Posted 05/20/2021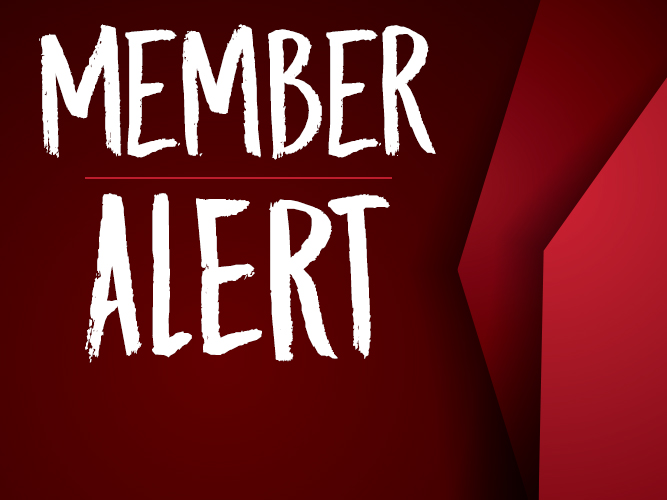 North Dakota Stockmen's Association Member Update:
May 20, 2021
2021 drought sets records, areas move into D4 category
Unfortunately, North Dakota drought conditions continue to worsen, making this the driest nine months on record. Today's U.S. Drought Monitor report illustrates that. It added a new shade – burgundy – to the already colorful and dismal map, indicating nearly 17 percent of the state is now in exceptional drought. This is only the third time in history that North Dakota has reached the D4 level – and, by far, the earliest it has. The remaining areas of the state are not much better, ranging from abnormally dry to extreme drought conditions. Nearly 98 percent of North Dakota is in D1 to D4, the most serious drought categories.
Those serious conditions have triggered eligibility for most for Farm Service Agency's Livestock Forage Program, Emergency Conservation Program and Emergency Livestock, Honey Bee and Farm-Raised Fish Assistance Program, as well as emergency grazing of Conservation Reserve Program (CRP) acres under certain conditions, including an approved modified conservation plan. CRP contract holders can request authorization for emergency CRP grazing from their local FSA office now. Once it and the modified conservation plan are approved, grazing can begin immediately. Grazing during the primary nesting season is limited, however, to 50 percent of carrying capacity and 90 days. Grazing after the primary nesting season, which ends Aug. 1 in North Dakota, allows for 100 percent carrying capacity, but must conclude in September. Emergency haying of CRP is not available at this time.
Information on the Livestock Forage Program can be found here.
Information on the Emergency Conservation Program can be found here.
Information on the Emergency Livestock, Honey Bee and Farm-Raised Fish Assistance Program can be found here.
Information on emergency grazing of CRP can be found here.
NDSA requests trucking flexibility
In a letter this morning, the NDSA requested Gov. Doug Burgum consider providing some trucking flexibility provisions to aid North Dakota's livestock industry address the emergency drought conditions. Among the requests: hours-of-service and weight exemptions, night-hauling allowances and fee waivers. To read a copy of the letter, click here.
Drought webinar series continues next week
The next webinar in a series of drought-related sessions hosted by North Dakota State University Extension specialists will be at 1 p.m. CT, Thursday, May 27. The webinars aim to assist North Dakota ranchers as they navigate the drought. The webinars begin with an update on drought conditions and climate outlook. Specialists then discuss upcoming drought triggers, how to access triggers for ranches and management strategies to consider.
To register for the webinars, click here. The webinars are also recorded. Archived recordings can be viewed here.
National livestock organizations convene, release joint statement and action plan
On May 10, member leaders of the American Farm Bureau Federation, National Cattlemen's Beef Association, National Farmers Union, R-CALF USA and U.S. Cattlemen's Association met in Phoenix, Az. The meeting came at the request of the Livestock Marketing Association to discuss challenges involved in the marketing of finished cattle with the goal of bringing about a more financially sustainable situation for cattle feeders and cow-calf producers.
The group talked about a wide range of important issues facing the beef industry today, including but not limited to packer concentration; price transparency and discovery; packer oversight; Packers and Stockyards Act enforcement; level of captive supply; and packer capacity.
The group also agreed to take to their respective organizations for consideration these action items:
Expedite the renewal of the U.S. Department of Agriculture's (USDA) Livestock Mandatory Reporting, including formula base prices subject to the same reporting requirements as negotiated cash and the creation of a contract library.

Demand the Department of Justice (DOJ) issue a public investigation status report and, as warranted, conduct joint DOJ and USDA oversight of packer activity moving forward.

Encourage investment in and development of new independent, local and regional packers.
The NDSA applauds this effort to bring together diverse producer organizations to identify issues and discuss potential solutions. A special thanks and acknowledgement goes to longtime NDSA member Larry Schnell of Dickinson, who is the president of the Livestock Marketing Association, for initiating and facilitating this important endeavor.
North Dakota Congressional delegation urges DOJ to continue packing investigation
North Dakota's Sens. John Hoeven and Kevin Cramer and Rep. Kelly Armstrong joined some of their peers on a bicameral letter this week urging U.S. Attorney General Merrick Garland to continue the U.S. Department of Justice's (DOJ) investigation into the nation's four biggest meatpackers and provide Congress with updates.
"It is critically important that producers have fair and transparent markets for the commodities they produce," the members wrote. "We urge the DOJ Antitrust Division to continue vigilance and, where possible, provide updates of findings." To read the full letter, click here.
The NDSA was among those that called for this investigation following the market upheaval after the Holcomb, Kan., packing plant fire and again last year with 23 cattlemen's organizations across the United States during the COVID pandemic. To read a copy of the groups' 2020 request, click here.
Coping priorities in managing farm stress
A myriad of challenges in agriculture can make this a stressful time for farmers, ranchers and others in the agricultural industry. Sean Brotherson, NDSU Extension family life specialist, explores the use of coping strategies in managing stress and identifies coping priorities that can assist families in this video.