Posted 06/24/2020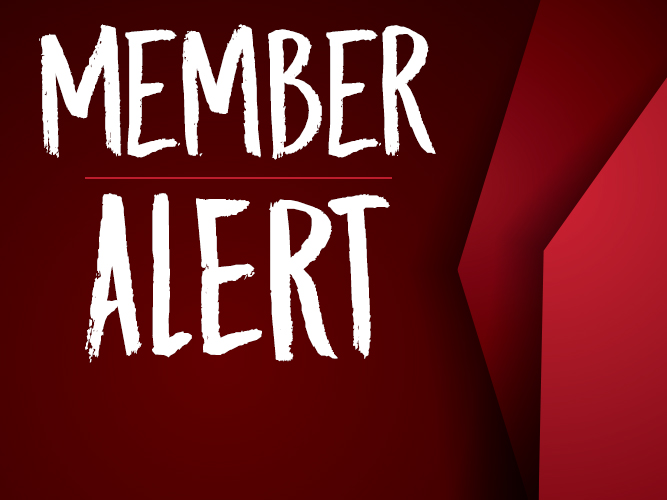 North Dakota Stockmen's Association Member Update: June 24, 2020
The North Dakota Stockmen's Association (NDSA) is continuing to work on issues related to the ongoing COVID-19 pandemic and other topics.
Following is an update:
NDSA engages with members via Virtual Roundup
The NDSA hosted its first-ever Virtual Spring Roundup last night. The program included updates from NDSA President Dan Rorvig, North Dakota State University Extension Livestock Economist Dr. Tim Petry, Farm Service Agency State Director Brad Thykeson, Sen. Dale Patten, North Dakota Game and Fish Department IT Supervisor Brian Hosek and NDSA Executive Vice President Julie Ellingson on topics ranging from the cattle market to the land access pilot project. If you weren't able to take in the program live, you can view the recording here.
NDSA to deliver Feedlot Tour virtually
The NDSA Feeder Council will also host a Virtual Feedlot Tour at 6:30 p.m. CT, July 9. Participants will get a tour of the Edgewood Ranch Feedlot near Fordville and learn more about cost-share and technical assistance opportunities available through the NDSA's Environmental Services division. To register for the Virtual Feedlot Tour, click here.
COVID legislation discussion expected next month
Congress will be recessing for an Independence Day break at the end of next week and reconvening July 20. Work on COVID-related assistance packages and related topics is expected to resume after that time.
Auto-renew membership options available
NDSA members who would like to automatically renew their dues will now be able to do so. Those paying via credit card may elect to choose the auto-renew option on their renewal form if they would like the convenience of this feature. The auto-renew election can be cancelled at the member's discretion at any time.
NDSA seeks special projects director
The NDSA is seeking an enthusiastic, organized and creative professional with communication experience to direct special projects. Major tasks will include the management of youth, adult and allied industry activities, as well as the production of the North Dakota Cattle Directory and support for the North Dakota Stockman. This is a full-time position with the successful applicant reporting to the office in Bismarck. Some travel within the state, including overnight stays, will be required. A full job description can be found here.
One more in the "Intersection of the Cattle and Beef Industries" series
Cattle producers, consumers and decision-makers have one more opportunity to learn about current issues in the cattle and beef industries through a webinar series that North Dakota State University Extension is co-hosting with Texas A&M Agrilife Extension and West Virginia University. The final webinar in the "Intersection of the Cattle and Beef Industries" series will be held tomorrow at 7 p.m. CT. The topic: In-depth perspective of drop credit, hide and offal. Registration is required to participate in the webinar. You can register here.
Mental health resources
The coronavirus situation and a culmination of other factors have made this a stressful time for many farm and ranch families across North Dakota. Know that you are not alone. If you need someone to talk to, call a friend or a neighbor, our office at (701) 223-2522 or 211, a statewide 24-hour crisis intervention, health and human services information and referral line.