Posted 07/03/2020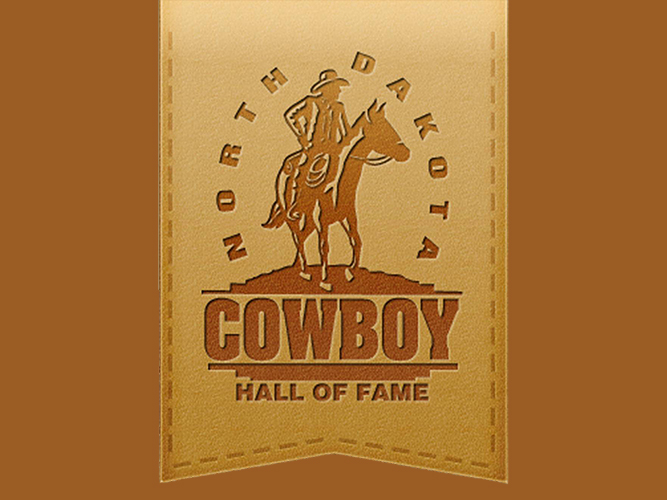 For immediate release:
July 3, 2020
For more information, contact:
Dan Rorvig, NDSA president: (701) 797-7338 • rorvigranchco@gondtc.com
Julie Ellingson, NDSA executive vice president: (701) 223-2522 • jellingson@ndstockmen.org
Elizabeth Neshem, NDSA communications director: (701) 223-2522 • eneshem@ndstockmen.org
North Dakota Stockmen's Association among
North Dakota Cowboy Hall of Fame inductees
The North Dakota Stockmen's Association (NDSA) was among the North Dakota Cowboy Hall of Fame's (NDCHF) 2020 class of inductees, which was honored in the NDCHF's 25th anniversary induction celebration June 19-20 in Medora, N.D. The NDSA was recognized in the Special Achievement category.
Other inductees included the following: Cowboy Long Rider: Dorvan Solberg, Ray, N.D.; Leaders in Ranching& Rodeo: Robert Luger, Fort Yates, N.D.; Pre-1940s Ranching: Martin Hovde, Williston, N.D.; Modern-Era Ranching: Phillip Baker, Mandaree, N.D.; Ranches: Black Leg Ranch, McKenzie, N.D.; Pre-1970s Rodeo: Carroll Johnston, Watford City, N.D.; Modern-Era Rodeo: Rockie Kukla, Rugby, N.D., and Harvey Billadeau, Parshall, N.D.; Rodeo Arena: James Cook, Sentinel Butte, N.D.; and Rodeo Livestock: 44 Magnum, Bottineau, N.D.
The NDCHF strives to preserve the history and promote the culture of North Dakota's Native American, ranching and rodeo communities by informing and educating people of all nations and cultures about the state's rich and colorful western heritage.
In accepting the NDSA's award, NDSA Executive Vice President Julie Ellingson called it "a tribute to the NDSA's 3,000 members and the thousands who came before them." "It's a tribute to people like Andrew Johnston and John Leakey, whose vision led to the NDSA's formation and who passed the torch on to others to lead," she said. "It's a tribute to folks like Wade Moser, who dedicated his career to serving the industry, and members like Fred Sorenson, who still remembers the excitement he felt the day the first Bar North arrived in the mailbox and how seeing the names of the directors with their brands in the magazine inspired him to want to serve on the board."
She continued, "This is for all those who served on a committee, volunteered at a youth event, attended a convention or drove to Bismarck on a blizzardy January day to show support for a bill at the Capitol. It's also for those who stayed home that morning to tend to the chores so someone else could go, for those who faithfully write a dues check year after year, wear a yellow lapel pin on the collar of their shirt, have a bright yellow sticker in the back window of their pickup and who report to work each day to care for the land and the livestock."
She reflected on the NDSA's proud beginning, noting that curbing cattle rustling was the rallying cause for members in 1929. "Nine decades later, rustlers are still a concern, although they aren't always the kind that come in the dark of night and steal cattle," she said. "Sometimes, those rustlers come in the form of activist organizations, over-the-top government regulations or even global pandemics that send markets into a tailspin. There is obviously lots of work left to do, and that's why we not only appreciate this honor, but take the responsibility that goes along with it to heart."
###
The North Dakota Stockmen's Association is a 91-year-old beef cattle trade organization representing approximately 3,000 cattle-ranching members. Its mission is to unite, protect, promote, educate and serve the state's beef industry. For more information, visit www.ndstockmen.org.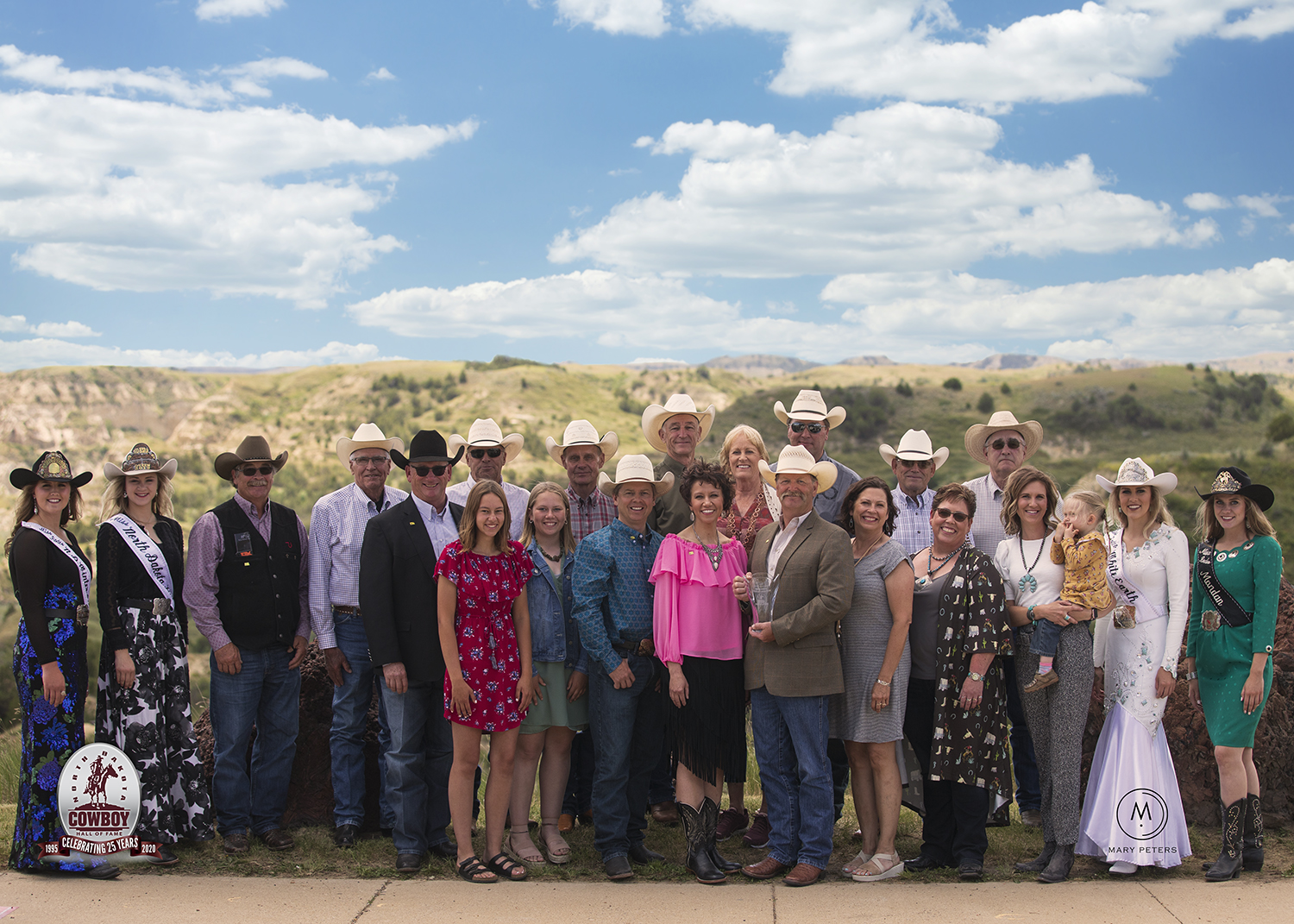 Among those who celebrated the North Dakota Stockmen's Association's induction into the North Dakota Cowboy Hall of Fame were (back, L to R) Miss Rodeo North Dakota Winter Show Lindsey Miller, Miss North Dakota High School Rodeo Allie Bopp, Casey Voigt, Roger Stuber, Wayne Gerbig, Steve Brooks, Wade Moser, Lynn Moser, Joe Schettler, Melvin Leland, Dean Meyer, (front) Gene Harris, Medora Ellingson, Sheridan Ellingson, Chad Ellingson, Julie Ellingson, Dan Rorvig, Teresa Rorvig, Wendy Stuber, Calli Thorne, Laney Thorne, Miss Rodeo White Earth Becky Binstock and Miss Rodeo Mandan Eva Vangsness. (Photograph by Mary Peters.)