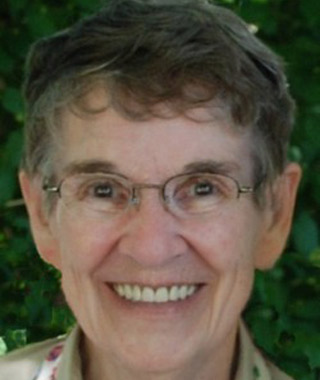 Lyla McLean
Gilby
The friends and family of the late Lyla McLean of Gilby have paid tribute to her with a commemorative portrait displayed in the NDSA's Memorial Hall.
Lyla was born on April 25, 1931, in Grafton, the daughter Al and Eva Normand of Oakwood. She attended school in rural Walsh County and Grafton High School, graduated high school from St. James Academy in Grand Forks and received her teaching degree from Mayville State College.
She taught in rural Walsh County and at Gilby before marrying Gordon McLean of Gilby in 1954 at Oakwood.
Over the years, Lyla was involved in numerous organizations, including the Cub Scouts, 4-H and the North Dakota CattleWomen.
Lyla loved her husband Gordon and children, her daughter Laura of Gilby; her son Burton (Tone) and grandchildren Teah, Ian, and Kayla of Vestskogen, Norway; her daughter Elizabeth Misund (Eldar), and granddaughter Eva Emilie, of Oslo, Norway; and her son the late Gregory of Gilby.
In addition to spending time with her family, Lyla enjoyed traveling, quilting and reading.