FIVE BUCKLES
Scott Ressler, Environmental Services Director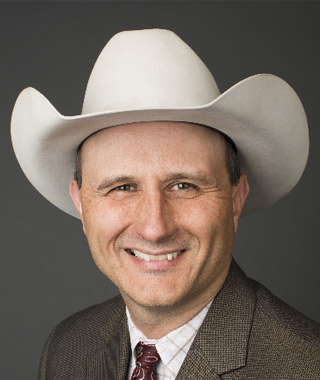 The new year brings an opportunity to make it better than the last one. One of the NDSA's opportunities came early on, as far as the Waters of the United States (WOTUS) is concerned. I can hardly believe it myself. I've written for two months in a row that the Environmental Protection Agency (EPA) is starting to come around to our way of thinking.
On Dec. 11, EPA and the U.S. Army Corps of Engineers proposed a revised definition of WOTUS, which would delineate the scope of federal regulatory authority under the Clean Water Act (CWA). The agencies are concerned that the previous administration's 2015 rule defining WOTUS may have greatly expanded Congress' control over local land-use decisions.
The NDSA has continuously been asking for a clear, understandable and implementable definition of WOTUS.
The new proposal contains a straightforward definition that would result in significant cost savings and protect the nation's navigable waters. The agencies' proposal would eliminate the time-consuming and uncertain process of determining whether a significant nexus exists between a water and a downstream traditional navigable water as directed under the agencies' 2008 Rapanos Guidance, or whether a water has a significant nexus to a traditional navigable water, interstate water or as codified in the agencies' 2015 rule defining WOTUS.
This new proposal would replace the 2015 definition with one that respects the limits of the CWA, provides states and landowners the certainty they need to manage their natural resources and provide safeguards to keep water clean and clear rules for landowners to follow. For the first time, the new definition will define the difference between federally protected waterways and state protected waterways. States already have their own authorities to regulate waters within their borders, regardless of whether they are federally regulated as WOTUS.
The simpler and clearer definition would help landowners understand whether a project on their property will require a federal permit or not, without spending thousands of dollars on engineers and legal professionals.
Maybe most important to North Dakota cattle producers is that the new proposal includes details of what does not constitute a WOTUS. There is still a 60-day public comment period before the proposed rule can be published by the EPA.
NDSA President Dan Rorvig used to be a banker. Every morning before leaving the ranch, he would spend three minutes choosing a TV channel to leave on for his dog. Then, he would go to the bank and expect people to take him seriously.