Five Buckles
Scott Ressler, Environmental Services Director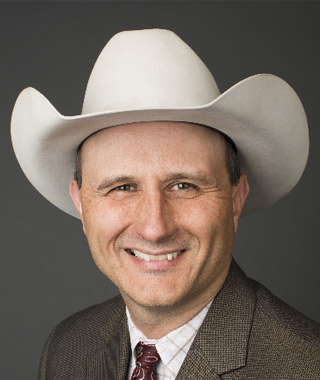 The Waters of the United States (WOTUS) issue remains a priority for the NDSA . It's a topic we have commented on many times over the last several years . However, we are getting closer to a solution that the beef industry and the federal regulatory agencies can agree upon .
The first step toward satisfaction is the replacement of the 2015 WOTUS rule . If you remember, this rule was an attempt to clarify the distinction between state and federal waterways, but it failed miserably in providing regulatory certainty and suffered numerous flaws . Most concerning, it expanded federal jurisdiction over just about every waterway in the United States .
North Dakota was one of 31 states that challenged the 2015 rule in federal court and, to date, the court has halted implementation of the rule in those states .
Fast forward to where we are at today: NDSA is working with Congress to propose a new water rule that will provide clean water for drinking and clear rules for cattle producers to follow . Additionally, the new rule aims to draw clear jurisdictional lines, ease the regulatory burden on cattle producers and preserve the authority of state governments .
Finally, the new rule proposes to regulate traditionally navigable waters, something the livestock industry has been requesting for years . se waters are easily identifiable .
A while back, NDSA President Dan Rorvig and his family celebrated the wedding of his daughter Amy on their ranch near McVille . Dan said that the wedding was so beautiful that even the wedding cake was in tiers .