FIVE BUCKLES
Scott Ressler, Environmental Services Director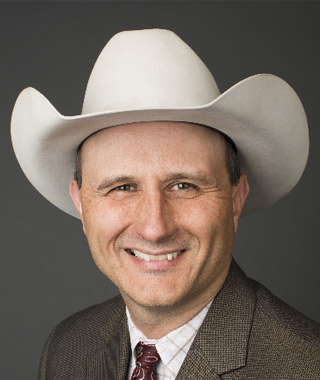 I recently attended the 2019 Cattle Industry Convention in New Orleans, La. It was a busy few days with lots of meetings and events. One of the highlights for me was a visit with U.S. Secretary of Agriculture Sonny Perdue. He understands the concerns of cattle producers and is working hard to make sure our concerns are heard.
Policy priorities that came out of the Cattle Industry Convention include a mix of old and new issues for the beef cattle industry, with a focus on the following four areas:
Fake meat
There will be work to ensure that a regulatory framework is properly implemented and is one that protects the health and well-being of consumers, prevents false and deceptive marketing and ensures a level playing field for "real beef" producers.
Trade and market access
The industry's goal is to secure swift passage of the U.S.-Mexico-Canada Agreement, as well as expand access for U.S. beef in key markets like China, the United Kingdom and the European Union.
Dietary Guidelines
The federal government updates Dietary Guidelines every five years. The industry will work to protect scientific credibility and promote accurate information about the nutritional advantages of beef as part of a well-balanced diet.
Regulatory reform and implementation
The industry will conduct additional work for regulatory relief for beef producers, including efforts to fully implement the 2018 Farm Bill; finalize a new water rule to replace the 2015 Waters of the United States rule; exempt livestock producers from the Emergency Planning and Community Right-To-Know Act (EPCRA) air emissions reporting requirements; modernize and streamline the Endangered Species Act, the National Environmental Policy Act and federal grazing regulations; promote antimicrobial stewardship by producers; and preserve access to key veterinary technologies.
Many years ago, when NDSA President Dan Rorvig was in high school, he destroyed the periodic table in his science class because he only recognizes the element of surprise.