President's Message
Dan Rorvig, President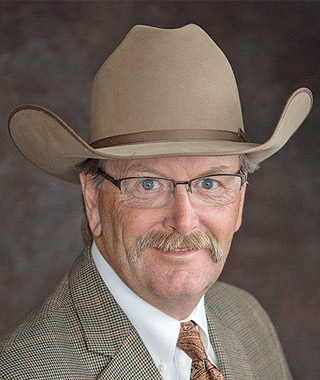 Hello to you, all. Spring has come and gone, and summer is here. On the Rorvig Ranch, most of the calves have been born and, thanks to friends and neighbors, most are branded and headed to summer grass. The crop is in and progressing. The hay is starting to look like someone needs to pay attention to it, and the bulls have wrecked a re-cord amount of infrastructure. I guess we shouldn't be surprised, since it was similar last year.
Thanks to all who participated in our six Spring Roundups around the state. Thanks to attendees, those who put the programs together and all the great presenters. Also, I would like to give a special thanks to the local and statewide merchants and sponsors of these events. These folks have a lot of demands for their time, resources and advertising dollars. When you see the folks who sponsored these events, please give them an extra big thank-you for their support of the NDSA and the beef industry. We really appreciate their generosity. Like stated at the District 1 Spring Roundup at Kenner Simmentals, "Thank you to the cookers, the eaters and the cleaner uppers."
As we traveled around the state visiting with members, friends and neighbors, we had conversations about hot and cold weather, good and bad markets, fake and real meat, black and red cows and droughts and floods, all within our borders. Please be assured the NDSA was listening to all of it and will make every effort to do what is best for you and the beef industry going forward.
I always enjoy the opportunity to visit with people at these events. I especially enjoy the folks with a bit more gray hair. When they say something, it's probably worth listening to. I'm not as old as some, but I have picked up a few things on my trips around the sun. At the risk of boring my children, I would like to share a few with you. Some I thought up myself, some I plagiarized and some I just plain stole. Things I've learned.
1) First of all, close the gate.
2) It's better to be in a bad deal with good people than a good deal with bad people.
3) Keep the numbers small and the margins big.
4) The way to make money with cows is to have more cows. To make money with land, hang on to it.
5) Don't be talking when you should be listening.
6) Build corrals larger and stronger than they need to be.
7) Leave things better than you found them.
8) Do the right thing.
9) Don't keep score of what you do for your neighbors.
10) You make your own luck.
11) Keep producing if marginal revenue exceeds marginal cost.
12) Three heifers equal two cows.
13) You can't win if you don't play.
14) You can't be feeding the chickens when you should be making hay.
15) When in doubt, refer to rule 1.