PRESIDENT'S MESSAGE
Dan Rorvig, President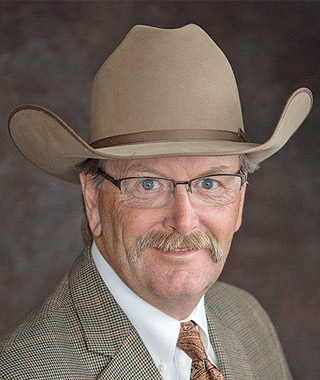 Welcome to January! No flies and no mosquitoes. I hope your winter is going well. It's basketball and bull sale season, and I hope you have time to take in each.
It's also legislative season. Please remember to get involved. Pay attention to what is happening. Contact your senators and representatives to discuss your views and concerns. Remember, they work for you and appreciate hearing from you. They have a big job to do in a limited amount of time.
Regarding the legislature, it is the goal of the NDSA to change the rules so all land, whether it be agricultural land, commercial land or residential land, be considered posted without putting up signs. We need your help. Contact your legislators and tell them how important this is to you. Talk to your neighbors and talk to the sportsmen. The conversations I've had with sportsmen have been very positive. Many of their views mirror ours. They are quick to point out that our neighboring states have rules we are trying to implement, and they seem to work quite well for them.
In early December, the NDSA Executive Committee and members of the board met with Major General Al Dohrmann, adjutant general of the North Dakota National Guard (NDNG), and an aide to discuss the proposed expansion of Camp Grafton South. A resolution was brought forward and passed at the NDSA's annual convention in September addressing this issue. We had a very respectful conversation with Dohrmann from which this joint statement was issued: "Although our positions may differ on the Camp Grafton South expansion, our core values are more similar than not. The NDSA understands the readiness needs of the NDNG, does not oppose land transactions between willing sellers and buyers and appreciates where land continues to remain in agricultural production. The NDNG understands the NDSA's standing policy positions regarding eminent domain and the government ownership of land and appreciates the organization's unwavering support for the military. We are all North Dakotans who have great respect for the land and each other and remain committed to open and transparent communication between our organizations as this initiative is considered." In the meeting, the NDNG affirmed its commitment to the project without the use of eminent domain and ensured that any acquired land would remain in agricultural production. The NDNG also agreed to the NDSA's request to specify in its funding bill that no eminent domain be used for this project. Codifying legislative intent would provide some additional assurances moving forward.
Positives on exports Greg Hanes, director of international marketing for the U.S. Meat Export Federation (USMEF), said through October of 2018, beef export tonnage was up 9 percent, with the dollar value up 17 percent. He is expecting the number to reach $8 billion. Also, in 2017, exports exceeded imports by $1.6 billion.
Along those lines, God bless the USMEF. Watch what those people do for your beef industry. They are moving your product in volumes you can't believe to places on the globe you have never heard of. Keep up the good work, USMEF.
I hope you all had a good Christmas with lots of prime rib. I hope your hay pen is still full. I hope your team wins and you get to buy the bulls you want.
But, again, if in doubt, close the gate.