PRESIDENT'S MESSAGE
Dan Rorvig, President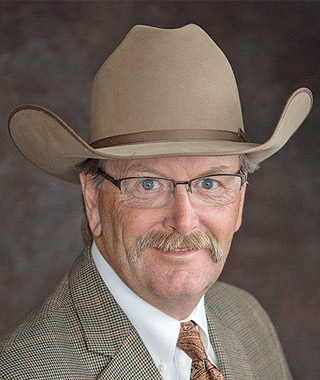 Greetings to all you good folks. Again, I am telling you to be proud of the livestock industry. This might be due to the fact that we, as producers, are reducing our carbon footprint daily. We are producing more and better products for the consumer with fewer inputs. And, at the risk of sounding like a broken record, our cows are the best upcyclers around. Keep it up, cattle producers.
2019 Cattle Industry Convention recap I, along with many other NDSA members, was proud to be a part of the annual Cattle Industry Convention in New Orleans, La., last month. Let me share some of the highlights. For starters, we had the opportunity to listen to U.S. Secretary of Agriculture Sonny Perdue. It was a half-hour conversation like you would have at your kitchen table. His goal for his agency is to be the most customer- focused and efficient agency in government. I think they might be just that.
Secretary Perdue said he makes it very clear to President Donald Trump the top three issues for American agriculture are trade, trade and trade. He also spoke about trade negotiations with other countries around the globe. "While China and Japan are huge trading partners we will continue to work with, we need to continue to work with other existing global trading partners and continue to seek new ones," he said. "In order to grow our industry and grow our markets around the world, we will need to continue to leverage those available tools, including industry checkoff dollars."
Additionally, while in New Orleans, I represented the NDSA at the Federal Lands Committee meeting and the Ta xand Credit Committee meeting. I attended the National Cattlemen's Beef Association (NCBA) Region 7 group meeting. Shane Anderson of Towner is the Young Beef Leader representative for Region 7, comprised of North Dakota, South Dakota, Nebraska and Kansas. Congratulations and a big thank-you to Shane. Also, congratulations to Travis Maddock of Davenport for being elected a Federation regional vice president and Clark Price of Hensler for being elected to the Operating Committee. Thank you to each for their extra efforts. To quote NDSA member and Senate Majority Leader Rich Wardner of Dickinson, "If you're not at the table, you are on the menu."
The executive forecast of our industry calls for record beef production in 2019 and 2020, even as the cowherd expansion period seems to be leveling out. This proves we need to move product to maintain prices. Increasing exports and decreasing imports means 2019 beef supplies will be similar to 2018.
Dr. Art Douglas shared his extended range weather outlook. He is expecting above-average temperatures for our Northern tier of states from March to May. I hope it gets warm enough to soften those square corners on the tractor tires. He expects the moisture situation for us to be better, or worse, or the same.
Legislative session
A bit closer to home, the 66th Legislative Session is in full swing with a long list of bills to discuss. My own District 23 Representative Don Vigesaa stated the House has 200 more bills presented this session than the previous session. The NDSA has been very busy at the capitol each and every day of the session. Executive Vice President Julie Ellingson has done an outstanding job representing our group's wants and needs every step of the way. I also want to thank all other staff members and association members who have called, e-mailed, texted or testified on our behalf. To stay on top of happenings at the capitol contact, ndsa@ndstockmen.org to subscribe to the weekly Legislative Ledger.
A priority bill for the NDSA, SB 2315, remains at the forefront of our efforts. This by no means is an anti-hunting bill. It is not an anti-access bill. It is purely a private property issue. Why should anyone have the right to use someone else's property without permission? Trespassing is trespassing. This topic has been talked about and discussed for many sessions. We don't need more studies. We don't need more meetings. It's time to do the right thing, people. Please contact members of the House, where the bill will be heard next, and ask them to support SB 2315.
As I wrap this up, I would ike to make two comments. First of all, God bless Sheila Ressler. Second, when in doubt, shut the gate.