President's Message
Dan Rorvig, President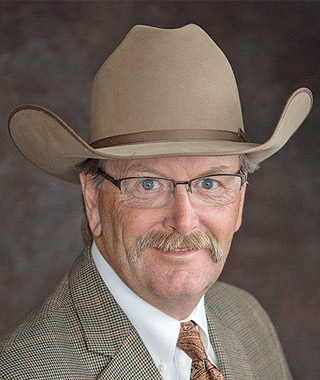 Greetings to all and happy spring! As the temperatures warm up and the snow begins to melt, please keep our friends to the south in your thoughts.
Winter storm Ulmer sent the entire Midwest a reeling blow. Many states, including North and South Dakota, Nebraska, Iowa, Wisconsin, Kansas, Colorado and Wyoming experienced one of, if not the most, devastating winter/spring storms, rain, snow, blizzards and flooding all at once. Ranchers were in the heart of calving. Cattle were lost along with many structures. Communities, roads and infrastructure were devastated in some areas.
Here in Nelson County, we pushed through one of the coldest winters on record. We had a string of 70 days that never reached 30 degrees. I can't stress enough how many additional mega-calories cows need under those weather conditions. To quote a wise old sage, Roger Stuber, "If you are at the point you can count your hay bales, you don't have many hay bales." Well, Roger, we are counting our hay bales.
While in Bismarck last month, I was forced to stay over a couple nights due to Ulmer. Fortunately, I have a storm home at the Helbling Hilton in Mandan. If any of you are stranded in Bismarck/Mandan, I would encourage you to get your reservations in early. Stimulating conversation, bottomless libations, tremendous food and flannel sheets await you. Thank you, Fred and Pam!
The lawmaking process at the capitol is still ongoing, and the NDSA is there representing cattle producers daily. I am very proud and grateful for what the NDSA staff does for cattlemen and women at the capitol each day.
I would encourage you to keep up with the legislative happenings affecting your association by reading each edition of the North Dakota Stockman magazine and monitoring the weekly legislative updates available for members.
I would also like to send a big thank-you to our 27-year employee Sherry Schulz as she leaves the NDSA. You will be greatly missed. Please come back to visit anytime.
It appears the spring feeder cattle are moving out of the country on a pretty decent market and the bull sales are going well. The bred cattle market does seem a bit sticky. There could be some opportunity there. When the crowd is going north, it could be a good time to be going south.
The next time you hear from me, I hope my wife Teresa is on her second set of lawnmower blades. Remember, when in doubt, shut the gate.