Posted 06/23/2021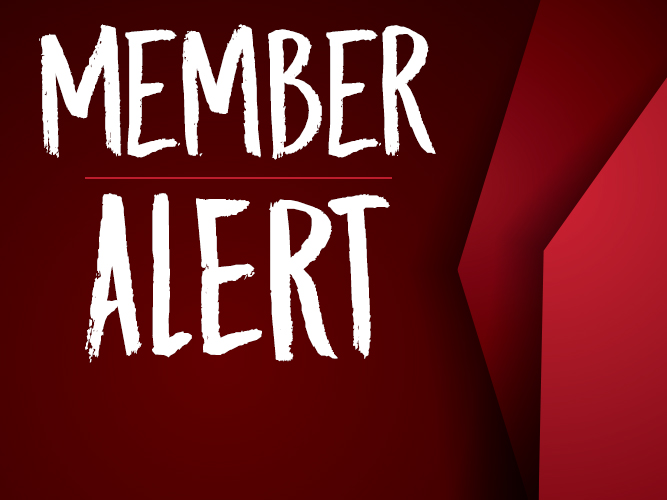 North Dakota Stockmen's Association Member Update:
June 23, 2021
NDSA delivers messages at governor's drought meetings
NDSA representatives shared ranchers' perspective on the statewide drought at Gov. Doug Burgum's drought meetings in Washburn, Rugby and Medora last week. Among the asks: support for additional flexibility for the haying of Conservation Reserve Program acres and from the Risk Management Agency on zeroed-out crop. The NDSA appreciates the support of the governor, ag commissioner and North Dakota's Congressional delegation in carrying these messages to federal decision-makers.
Several disaster programs were highlighted at the meetings. Among them: the Livestock Forage Program, the Emergency Conservation Program, the Emergency Livestock, Honey Bee and Farm-Raised Fish Assistance Program and emergency grazing of Conservation Reserve Program acres.
Senate Ag Committee to hold cattle hearing today
The U.S. Senate Committee on Agriculture, Nutrition and Forestry will hold a hearing today at 1:30 p.m. CT on "Examining Markets, Transparency and Prices from Cattle Producer to Consumer." Panelists will include the following: Justin Tupper, United States Cattlemen's Association, St. Onge, S.D.; Mark Gardiner, Gardiner Angus Ranch, Ashland, Kan.; Dr. Glynn T. Tonsor, Department of Agricultural Economics, Kansas State University, Manhattan, Kan.; Dr. Dustin Aherin, Rabobank, Chesterfield, Mo.; and Dr. Mary K. Hendrickson, University of Missouri, Columbia, Mo. To watch the livestream of the hearing, click here. Sen. John Hoeven is a member of this committee.
Tax implications for drought-related sales
North Dakota's farmers and ranchers who have sold or are considering selling livestock because of drought face the prospect of a higher income tax bill due to the unplanned sales. Special federal income tax rules are available to producers who find it necessary to sell more livestock than they normally would because of drought.
"Two different tax rules are available depending on the type of livestock and whether a producer's area is designated a federal disaster area," Agriculture Commissioner Doug Goehring said.
One rule allows the gain on the additional livestock sold to be delayed and reported on the following tax year's return. This option requires a federal disaster area designation for the producer's area. A second rule is available if the livestock sold were used for breeding, draft or dairy purposes. Under the second rule, there is no tax on the gain from the additional livestock sold if the producer purchases the same type of livestock within the following two tax years. No federal disaster area designation is required to qualify for this two-year replacement option. However, if the producer's area is designated a federal disaster area, the producer has up to four tax years to replace the livestock.
The May 13, 2021, report of drought-related disaster designations issued by the U.S. Department of Agriculture (USDA) shows that 52 of North Dakota's 53 counties have drought disaster designations. This means that both federal tax relief options are available to nearly all of North Dakota's eligible producers. A qualifying livestock sale can occur before or after the federal disaster area designation if the sale was due to the drought conditions for which the designation was issued.
"It is always advisable for producers to talk to their tax professional to determine what tax rules apply and how they best fit into producers' overall financial situations," said Tax Commissioner Ryan Rauschenberger.
Additional information is available here.
Extension drought webinar to be held Thursday
The NDSU Extension's next "Navigating Drought on Your Ranch" webinar will be held at 1 p.m. June 24. Registration for this webinar can be found here. There, producers can also find previously recorded webinars and related drought resources.
Electronic posting deadline is July 15
Landowners wishing to electronically post their land in a new application for protection against hunting trespass can do so until July 15. The NDSA and its allies were successful in getting legislation passed that allows landowners in all North Dakota counties the option of posting their land electronically. The new law, which includes the same penalties for those who trespass on electronically posted land as those who trespass on traditionally posted land, goes into effect Aug. 1. For a list of frequently asked questions, click here. For enrolling instructions, click here.
Enabling legislation was sponsored by Sens. Robert Erbele, Dale Patten and Jessica Bell and Reps. Chuck Damschen, Gretchen Dobervich and Bill Tveit. Complementary legislation introduced by the Interim Natural Resources Committee also passed this session.
Hours-of-service progress made
Last week, the livestock industry secured major progress in its ongoing efforts to achieve the backend 150-air-mile exemption under hours-of-service for livestock haulers. Senators included an amendment on the backend 150-air-mile exemption for livestock haulers in the Surface Transportation Investment Act of 2021. The bill will now move to the Senate floor in a package including other legislation from the Environment and Public Works (EPW), Banking and Finance Committees. Once this larger package passes the Senate floor, it will go to a conference committee with the House-passed package. North Dakota's Congressional delegation has helped the NDSA champion this issue over the last several years, and the NDSA is very grateful for their support. Sen. Kevin Cramer is also a member of the EPW Committee.
Beef checkoff reaches consumers through largest social platform
Cattle ranchers may or may not be on TikTok, but consumers certainly are. The social media giant is now the most relevant social media platform, particularly for Gen Zs and Millennials. With more downloads than Facebook or Instagram, TikTok has more than 800 million monthly users. Because TikTok features so many key target audiences active in one space, the Beef Checkoff has tapped the platform to promote beef and veal in unique and trendy ways. To learn more about beef's TikTok promotions, click here.
Coping priorities in managing farm stress
A myriad of challenges in agriculture can make this a stressful time for farmers, ranchers and others in the agricultural industry. Sean Brotherson, NDSU Extension family life specialist, explores the use of coping strategies in managing stress and identifies coping priorities that can assist families in this video.