Posted 10/21/2021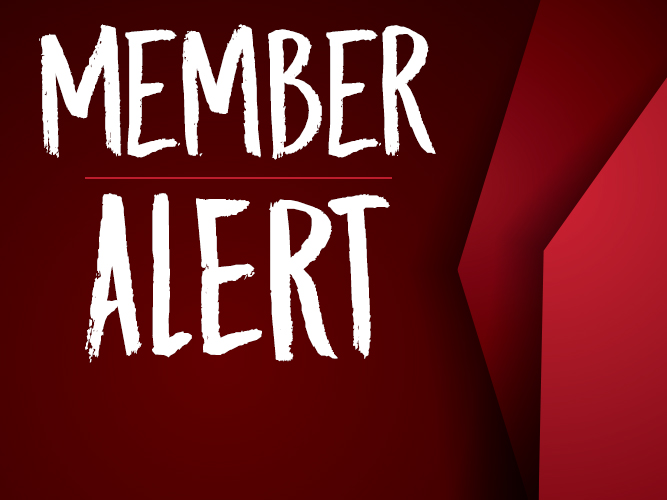 North Dakota Stockmen's Association Member Update:
Oct. 21, 2021
Cattle contract library legislation introduced
The NDSA welcomed the introduction of legislation in the U.S. House this week that would establish a cattle contract library within the U.S. Department of Agriculture's (USDA) Agricultural Marketing Service. The bill is being led by Rep. Dusty Johnson (R-SD) and Rep. Henry Cuellar (D-TX). North Dakota's Rep. Kelly Armstrong is a co-sponsor.
The NDSA has long advocated for greater market transparency. Members passed a resolution at the annual convention in Fargo last month calling for the creation of a contract library, as well as the reauthorization of Livestock Mandatory Reporting (LMR). (LMR has been temporarily extended through Dec. 3 as part of the continuing resolution.) "Providing a clearer window into the price and volume of cattle purchases is essential to helping producers negotiate more confidently for competitive prices," said NDSA President Jeff Schafer. "The creation of a contract library would equip producers with market data helpful to make informed business decisions and hopefully have more leverage in negotiations."
Schafer recognized that the contract library is one step in a more robust effort to address cattle market issues, which includes increasing beef processing capacity, improving oversight in the marketplace and increasing price discovery.
The cattle contract library proposed in the Johnson-Cuellar legislation would require USDA to publish the following: types of contracts; duration of contracts; provisions in contracts affecting the base price; any schedule of premiums and/or discounts; the volume of cattle covered by contracts; cattle delivery specifications; and provisions related to flexibility in the volume of cattle to be delivered.
USDA offers tool to estimate feed transportation support
An online tool is now available to help ranchers document and estimate payments to cover feed transportation costs caused by drought, which is now covered under the Emergency Livestock Assistance for Livestock, Honeybees and Farm-Raised Fish Program (ELAP). The U.S. Department of Agriculture updated the program this year to include feed transportation costs, as well as lowered the threshold for when assistance for water-hauling expenses is available. Farm Service Agency will begin taking applications this fall.
The new ELAP Feed Transportation Producer Tool is a Microsoft Excel workbook that enables producers to input information specific to their operation to determine an estimated payment. Final payments may vary depending on eligibility.
To use the tool, ranchers will need the following: number of truckloads for this year; mileage per truckload this year; share of feed cost this year (if splitting loads); number of truckloads normally hauled; normal mileage per truckload; and share of normal feed cost.
The tool requires Microsoft Excel. A tutorial video can be found here. More information can be found here.
To be eligible for ELAP assistance, livestock must be intended for grazing and producers must have incurred feed transportation costs on or after Jan. 1, 2021.
Stockmen's Ball tickets now available
Through its beef-related scholarship, leadership, research, promotion and building objectives, the North Dakota Stockmen's Foundation (NDSF) works to ensure a legacy for North Dakota's cattle industry. To support this and future generations of cattle ranchers, the NDSF is hosting the 2021 Stockmen's Ball on Saturday, Dec. 11, at the Ramkota Hotel in Bismarck. The Ball is open to anyone who is interested. The Stockmen's Ball will be a formal, fun-filled night of western elegance complete with a prime rib supper and live music by Tris Munsick and the Innocents.
The Stockmen's Ball begins at 5 p.m. CT with entertainment and hors d'oeuvres, followed by live and silent auctions, supper and dancing. Auction items — ranging from vacation packages to one-of-a-kind western furnishings — would make perfect holiday gifts, as would tickets to the event itself, said NDSF President Dan Rorvig, a McVille rancher.
A limited number of tickets for the Stockmen's Ball are available. Only advanced tickets will be sold. They are now available – per person or per table – by contacting the NDSF office at (701) 223-2522. Blocks of rooms are reserved at the Ramkota Hotel and the EverSpring Inn & Suites. To make hotel reservations, call (701) 258-7700 for the Ramkota or (701) 222-2900 for the EverSpring Inn & Suites. Mention the Stockmen's Ball to take advantage of the discounted prices – $109 plus tax at the Ramkota and $99 plus tax at the EverSpring.
Identify veterinary shortage areas in state
Each year, the State Board of Animal Health is asked to nominate up to five areas in the state to be designated as federal veterinary shortage areas. These nominations are reviewed by a national committee to determine whether the area should receive that designation. Veterinarians from designated areas can then apply for loan repayment funds through the National Veterinary Loan Repayment Program for agreeing to provide the requested services in that area. The State Board of Animal Health is seeking the input of stakeholders about where they feel shortages exist.
If you are aware of an area with a shortage of food-animal veterinarians or in danger of becoming a shortage area, you are asked to provide the office with information about the area so that it can be considered for nomination. The submission form can be found here.
Nomination forms are due in early November, so information to the State Board of Animal Health is requested by Nov. 2. They can be sent to eandress@nd.gov or bwcarlson@nd.gov. For more information, call (701) 328-2655.