Posted 04/14/2022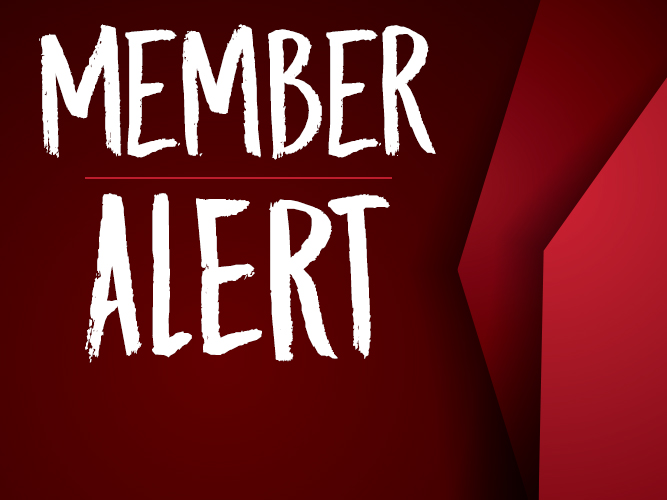 North Dakota Stockmen's Association Member Update:
April 14, 2022
Blizzard Haley wages on
It's Day 3 of the historic "Blizzard Haley" and we know that you have been working around the clock, all hands on deck, caring for your herds during these difficult conditions. As of 9 p.m. last night, here are the snow totals being reported: Burlington, 26 inches; Dickinson, 24-plus inches; Glenburn, 24 inches; Glen Ullin, 22 inches; Grassy Butte, 22 inches; Lansford, 22 inches; Surrey, 22 inches; Minot, 21-plus inches; Stanton, 21 inches; Sherwood, 20 inches; Velva, 19-plus inches; New Salem, 18-plus inches; Watford City, 18-plus inches; Williston, 15-plus inches; Bismarck, 15-plus inches; Crosby, 10.5 inches; and Bowman, 10 inches. More snow, of course, occurred most places overnight and into this morning. Remember, as you care for your animals, take care of yourself and be safe as well!
We know this is a very stressful time. Know that you are not alone. If you or someone you love needs someone to talk to, call a friend, a neighbor or 211, a statewide 24-hour crisis intervention, health and human services information and referral line.
Governor reaches out
Gov. Doug Burgum reached out personally today to get a situation update on the state's cattle operations and see how North Dakota cattlemen and women were faring in this epic storm. He expressed his heartfelt appreciation for the hard work ranchers are doing to care for their livestock and recognized the serious toll the storm is taking on the state's livestock industry. He sent his greetings and said, as the storm subsides, he will be reaching out to assess the impacts and ways the state can be helpful.
Livestock Indemnity Program focuses on weather-related livestock deaths
Weather conditions in North Dakota are taking a toll on livestock in the state. Livestock losses due to eligible adverse weather events, like the blizzard North Dakota is currently fighting, may qualify for payment through the Livestock Indemnity Program (LIP), a permanent disaster program offered through the U.S. Department of Agriculture's Farm Service Agency (FSA). LIP provides benefits to producers for livestock deaths in excess of normal mortality caused by adverse weather. LIP payments are equal to 75 percent of the average fair market value of the livestock.
Producers applying for LIP should remember that the following information is required:
Documentation to prove your beginning inventory (calving books, preg-check records, insurance documents, etc.); and

Evidence of the livestock death (photos with dates, insurance claims, etc.).
Livestock losses must be reported to FSA within 30 days of becoming apparent. Contact your county FSA office for more information. A fact sheet about LIP can be found here.
Send your photos, share your stories
The North Dakota Stockman would like to document the historic blizzard and your incredible stewardship in the upcoming magazine. We welcome your storm photos and stories. Please send those to Elizabeth Neshem, NDSA communications director, at eneshem@ndstockmen.org.
Tip from Teresa
NDSA member and North Dakota Stockmen's Foundation Director Teresa Dvorak shared this helpful storm hack: When warming up cold calves in a hot bath, she uses a flexible, oval laundry basket to place the calf in and keep it in place while in the tub. Then, she is able to simply lift the basket out of the tub and work to get the calf dry and warm. Teresa, her husband Weston and their four daughters ranch near Manning. Great idea, Teresa!
Theodore Roosevelt National Park gives stakeholders extra time to comment on management plan, but not very much
In response to the NDSA's request for a 30-day extension on the comment period on the Theodore Roosevelt National Park's (TRNP) proposed livestock management plan (because of the limited notice to key stakeholders who are in the midst of calving season as well as a historic spring blizzard), TRNP Superintendent Angela Richman said she believes the original 30-day comment period provided "adequate time for public involvement and comment" since TRNP is in the pre-NEPA phase of the project. Given the current weather conditions, she did agree to extend the comment period, but only through Monday, April 18, instead of Friday, April 15, the original deadline. If you would like to weigh in, comments can be submitted here.
Extension to offer local meat production webinar series
The North Dakota State University Extension Small Farms Team is hosting a comprehensive and interactive Local Meat Production webinar series Tuesday evenings in May. The five-part series will cover topics from production management to customer relations and will help prepare meat and poultry producers to effectively market their products in innovative ways.
The series begins at 7 p.m. CT on May 3 and continues for five weeks to provide the full supply chain perspective. Registration is required at www.ndsu.edu/agriculture/extension/events/farm-market-webinar-series, and registered participants will receive a confirmation e-mail with the Zoom link.
The webinar series' scheduled dates, topics and speakers are:
May 3: Getting Livestock Ready for Harvest
Travis Hoffman, NDSU and University of Minnesota Extension
Lisa Pederson, NDSU Extension
CJ and Calli Thorne, Triangle M Ranch
Daryl Lies, 6 in 1 Meats
May 10: Meat and Poultry in Farmer's Markets and Farm to School
Jan Stankiewicz, NDSU Extension
Kristine Kostuck, North Dakota Department of Agriculture
Deb Egeland, North Dakota Department of Public Instruction
May 17: Retail Meats and Inventory Management
Travis Hoffman, NDSU and University of Minnesota Extension
Ron and Beth Wolff, Wolff Suffolks
Joana Friesz, Friesz Livestock
Isaac Brunkow, Brunkow Family Lamb
Spencer Wirt, 6 in 1 Meats
May 24: Building Your Consumer Relationships for Success
Lindy Berg, NDSU Extension
Annie Carlson, Morning Joy Farm
Isaac Brunkow. Brunkow Family Lamb
May 31: Poultry Meat and Egg Production
Penny Nester, NDSU Extension
Wayne Martin, UMN Extension
Julie Garden-Robinson, NDSU Extension
Adam and Apryl Mawby, Gardendwellers Ranch
_____________________________________________________________________________________________