Posted 11/03/2021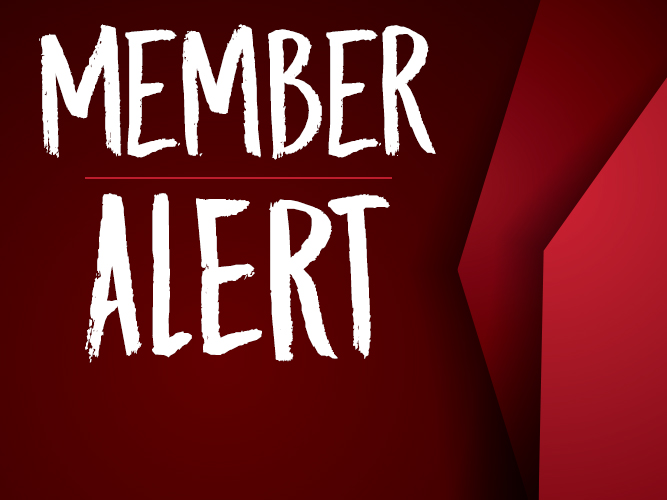 North Dakota Stockmen's Association Member Update:
Nov. 3, 2021
Vote: NDSA member is finalist in National Anthem Singing Contest
Oh, say, did you hear? NDSA member Terry Ellingson of Dahlen is one of four finalists selected for the National Cattlemen's Beef Association's National Anthem Singing Contest. The winner will receive a trip to the 2022 Cattle Industry Convention in Houston, Texas, to perform the "Star-Spangled Banner" at the opening general session on Feb. 1 and the evening event on Feb. 3.
Ellingson returned to his family's beef and dairy farm after college and, today, raises registered black and red Simmental cattle. He has been an NDSA member for 27 years.
Videos of Ellingson and the other finalists are available for viewing and voting here. The public can vote for their favorite singer once per day per person through Nov. 19, and the winner will be announced Nov. 22. Support our homegrown talent and vote for Ellingson today (and tomorrow and the day after that)!
Special session to convene Nov. 8
North Dakota lawmakers will convene in Bismarck for a special session called by Gov. Doug Burgum last Friday. Legislators will be addressing legislative redistricting, the allocation of federal American Rescue Plan Act aid and, potentially, 26 other bills on topics ranging from vaccination mandate restrictions to district party organization.
The special session gives the North Dakota Legislature all the time it needs for its business, as it is not subject to the North Dakota Constitution's 80-day limit like traditional sessions are. If the special session had not been called, the legislators would have been limited to their four remaining days following the 76-day regular session that adjourned in April.
The 26 bills – 21 from the House and five from the Senate – submitted for consideration in the special session must go through the Delayed Bills Committees in order to be introduced. Those bills can be found here. Those that are approved to go forward will be assigned to the Joint Technical Corrections Committee, which will function similarly to a House-Senate conference committee.
Legislative Management met on Monday and approved an agenda for the first day of the special session. It is set to begin at 8 a.m. and will include committee meetings that are expected to last into the night. A first-day agenda for the House can be found here. A first-day agenda for the Senate can be found here.
Ag groups ask president to revisit executive order
The NDSA joined with 23 other statewide agricultural entities in sending a letter to President Joe Biden last week, calling on him to revisit Executive Order 14042 over their concerns about unintended consequences that could exacerbate agriculture's already precarious situation. The groups urged the president to adopt the appropriate flexibilities to the order to help stabilize the food production chain and ensure a secure food supply.
The groups made it clear that they were not taking a position on COVID vaccines, but, rather, sharing concerns about the likely attrition of employees and farmer/rancher volunteers who serve, as an example, on county or state advisory committees when faced with the vaccination mandate that the order calls for. "The food production business starts on farms and ranches like here in North Dakota and intersects with many federal agencies – from the Natural Resources Conservation Service and Food Safety Inspection Service to Wildlife Services and the Agricultural Marketing Service," the coalition wrote. "Most of these agencies are already grossly understaffed and any additional vacancies will leave many offices, particularly at the county level, and the producers they serve in the lurch. It will be the same story if, suddenly, 5, 10, 20, 30 percent of meat or grain inspectors or federal veterinarians, as a few examples, cannot report to work on Nov. 22 because they are not vaccinated."
The groups pointed to Farm Service Agency (FSA) as one agency "that certainly has no wiggle room to lose staff." "The complex, ever-changing and mounting workload and short-staffed offices have been more than many are able to handle long-term and impaired service longevity," they wrote. "Some producers are already struggling to connect with service providers at FSA, with many offices operating at limited capacity. As of today, nearly one in four of the county FSA offices in North Dakota are operating at only 25 percent capacity and do not allow visitors inside, which
makes it difficult to efficiently conduct business."
They pointed out that vaccination exemption applications that had been promised to federal employees had not been provided as of the writing and the uncertainty of who would and would not be on the job Nov. 22 has made it difficult for teams and individuals to plan, increased anxiety and decreased morale.
"We recognize the unique challenges the COVID pandemic has posed on our nation and all that we have already overcome," the groups concluded. "Ensuring we have the necessary human resources in our federal offices to support the business of food production will be critical moving forward. We urge you to take another look at Executive Order 14042 and adopt revisions to minimize negative impacts to our industry."
Workshop on biologically effective management of grazing lands set for Jan. 4-6
The North Dakota State University (NDSU) Dickinson Research Extension Center (DREC) will hold a Workshop on Biologically Effective Management of Grazing Lands on Jan. 4-6, 2022, at the Dickinson State University (DSU) Agriculture Building in Dickinson from 8 a.m. to 5 p.m. MST each day.
"During drought growing seasons, half of the reduction in grass production is caused by the deficiency of available mineral nitrogen that is a result of low quantities of soil microorganisms," said Lee Manske, NDSU DREC range scientist. "Participants of this workshop will learn how to manage grazing livestock in order to force the grasses to feed surplus carbohydrates to the soil microbes. These microbes will then be able to convert the soil organic nitrogen into greater quantities of mineral nitrogen to be available to forage grasses that will have greater nutrient content. This increase in forage quality enables cows to produce milk at levels closer to their genetic potential for the entire growing season, and their calves can gain more weight each day."
Workshop participants will learn how to develop and properly operate a biologically effective management strategy specifically designed for their individual ranch. Participants are asked to bring the complete set of location descriptions of their land holdings to identify them on the electronic ArcGIS maps. The workshop instructors are Manske and Toby Stroh, DSU assistant professor.
The free workshop material will be provided electronically so participants can download the material onto laptop computers or another electronic device. Participants should also supply their own calculators and notebooks. Lodging, transportation and meals are the responsibility of the participants. Coffee and bottled water will be available.
The workshop is no cost to participants. Please register each person attending from your ranch by calling (701) 456-1118 or (701) 456-1120 or e-mailing llewellyn.manske@ndsu.edu. Registration Information should include the registrant's name, address, e-mail address and telephone number.
Stockmen's Ball tickets now available
Through its beef-related scholarship, leadership, research, promotion and building objectives, the North Dakota Stockmen's Foundation (NDSF) works to ensure a legacy for North Dakota's cattle industry. To support this and future generations of cattle ranchers, the NDSF is hosting the 2021 Stockmen's Ball on Saturday, Dec. 11, at the Ramkota Hotel in Bismarck. The Ball is open to anyone who is interested. The Stockmen's Ball will be a formal, fun-filled night of western elegance complete with a prime rib supper and live music by Tris Munsick and the Innocents.
The Stockmen's Ball begins at 5 p.m. CT with entertainment and hors d'oeuvres, followed by live and silent auctions, supper and dancing. Auction items — ranging from vacation packages to one-of-a-kind western furnishings — would make perfect holiday gifts, as would tickets to the event itself, said NDSF President Dan Rorvig, a McVille rancher.
A limited number of tickets for the Stockmen's Ball are available. Only advanced tickets will be sold. They are now available – per person or per table – by contacting the NDSF office at (701) 223-2522. Blocks of rooms are reserved at the Ramkota Hotel and the EverSpring Inn & Suites. To make hotel reservations, call (701) 258-7700 for the Ramkota or (701) 222-2900 for the EverSpring Inn & Suites. Mention the Stockmen's Ball to take advantage of the discounted prices – $109 plus tax at the Ramkota and $99 plus tax at the EverSpring.